Thanksgiving is no doubt one of the tops of the yearly holidays. Unlike other holidays, on this day, all the family get together to share a meal. They come together to share happiness, prosperity, peace and remember the ones that are gone, listening to Thanksgiving songs and reading those Thanksgiving books.
When it comes to reading Thanksgiving books, people usually don't have time to sit down and read books as everyone is busy doing some part in helping each other out on Thanksgiving, but still, some people out there want to read Thanksgiving books.
That's where Thanksgiving audiobooks come in. People can listen to their favorite Thanksgiving books without having the need to leave everything that you are doing and sit. You can listen to these audiobooks while doing all that work. Now here we have gathered a list of the top 5 Thanksgiving audiobooks on Audible.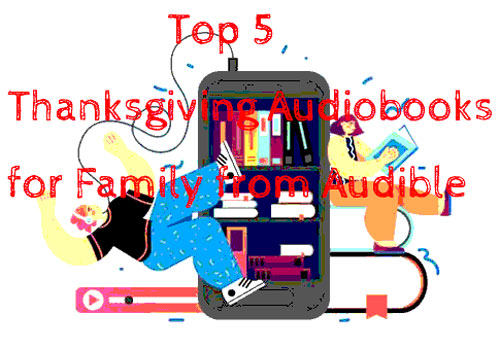 Part 1. Top 5 Thanksgiving Audiobooks on Audible
Here is a list of the top 5 best Audible audiobooks for Thanksgiving.
Top 1. Peter Pan

Other than Thanksgiving, Peter Pan is read all over the world during the whole year by kids. As an all-time favorite of many people, this book has been recorded as an audiobook too that is available on Audible. Peter Pan is a magical tale about a kid who never grew up. This book has been written by J.M. Barrie. And now, the beautiful actress Lily Collins brings some new positive and youthful energy to the character with her melodious voice that brings more magic to the character. This beautiful narration will surely take you to the magical world of Peter Pan, so you can fly along with him. This narration of Peter Pan by Lily Collins is available on Audible.
Top 2. The Wonderful Wizard of Oz

The next audiobook on our list is The Wonderful Wizard of Oz, which is also another magical tale that is one of the best-known magical stories in America's culture for more than 100 years. There is also a big-screen adaptation of this book that you might have seen with your kids. This book has been written by L. Frank Baum, and the audiobook adaptation is narrated by the famous actress Anne Hathaway. This book is full of metaphorical learning experiences. There are lessons of courage, confidence, kindness, intellect, and determination. Reading this book feels like going through a magical adventure that your kids would love to listen to and the beautiful voice of Anne Hathaway make it even more magical.
Top 3. Goodnight Moon

When you are going to your Thanksgiving destination, the last thing you want is to have a very messy and noisy journey when you have kids. We suggest you a classic that would probably help those adorable troublemakers go to sleep, because Goodnight Moon is one of the top bedtime stories. It is a very nice storybook that is full of illustrations. This book has been written by Margaret Wise Brown and narrated by Buffy Allen.
Top 4. The Hunger Games

Unlike other books on this list, The Hunger Games is a little bit aggressive but still, it a great read. It's very unlikely to happen that a book written by a young fellow is adored by an older audience, but this book made it possible. This is a book that people of every age group will enjoy. This book has one of the best character development. This book is more about strategy, clever thinking, relationship, and much more. This a metaphorical representation of a teenager's life and the problems a teenager goes through. This book has also been adapted on the big screen, and it has been a huge hit. This book has been written by Suzanne Collins, and the audiobook version of it is narrated by Carolyn McCormick.
Top 5. The Completed Just So Stories

The last book on our list is another epic and beautiful tale that will, for sure, keep you and your kid engaged during a long ride towards the Thanksgiving destination. This book has been written by Rudyard Kipling. The narrator of the audiobook version of this book is Johnny Morris. His narration makes this book the perfect audiobook to listen to while sitting around a campfire.
Part 2. How to Convert Thanksgiving Audible Audiobooks for Offline Listening
Now that you know the best Thanksgiving audiobooks and decided which one you want to get. Now you would think that how to download those audiobooks from Audible. Don't worry; we have you covered. DRmare Audio Converter for Mac is an amazing professional tool that you can use to download audiobooks.
DRmare Audio Converter also allows you to download not only audiobooks but also music from Apple Music and iTunes in your desired format like MP3, M4A, AAC and many more. One special thing about this tool is that it allows you to bypass DRM restrictions on Audible.
Step 1: Add the audiobooks from Audible on DRmare Audio Converter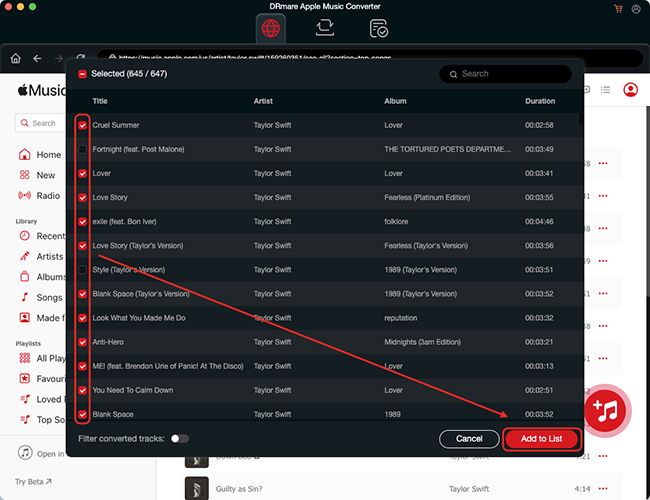 First, make sure that you DRmare Audio Converter downloaded on your computer. Now that you have it downloaded click on the "Add Files" and then manually search for the desired audiobook from Audible's library. Or you can also just import the audiobook by performing the drag and drop action. It will automatically remove the DRM lock from the audiobooks.
Step 2: Alter the settings and other parameters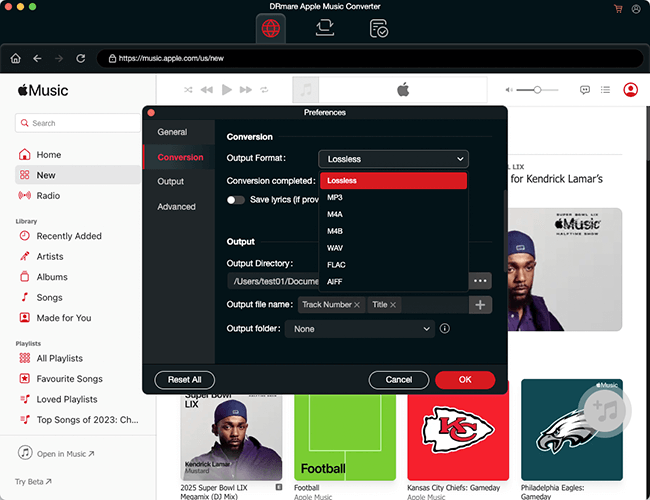 Now that you are done importing the audiobook from Audible. You can change settings such as format. You can do that by clicking on the "Format" button at the bottom corner of the Window. A new window will appear, where you can choose any of the desired formats from the given options. You can also select other options like having personalized ID3 tags. Once you are fine with your settings, click on the "OK" button on the bottom right corner of the Window.
Step 3: Convert and download the audiobooks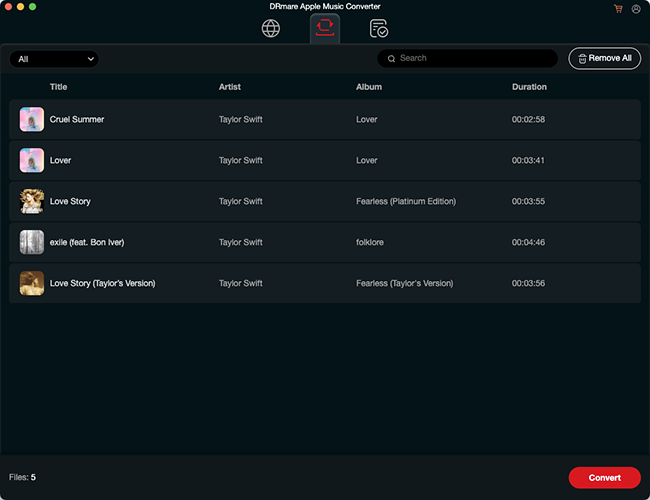 After you are done changing the settings to your desired preference, just click on the "Convert" button, and it will automatically start downloading. It will also automatically remove all the restrictions from the audiobook. Once it is downloaded, it will be stored locally on your desktop in the desired location. Now you can listen to those audiobooks without being online. You can also listen to those audiobooks on any of your audio players.
Conclusion
Here in this article, we discussed the top 5 Thanksgiving audiobooks on Audible and how to download them. All those books are great, but it comes down to your personal preference, which one you can download. No matter whatever you want to download, DRmare Audio Converter will come in handy. It allows you to download any Thanksgiving Audible audiobooks for offline listening with ease.