The 2018 Hollywood Film Awards were just held at the Beverly Hilton Hotel in California on 4th, Nov, marking the beginning of the awards seasons. It is the 22nd year ceremony.
Many celebrities came together to celebrate the most acclaimed films and talented artists. Oceans 8 and Crazy Rich Asians star Awkwafina replaced James Corden as emcee in the evening. Black Panther took the top trophy Hollywood Film Award. Big Little Lies star Nicole Kidman received the Hollywood Career Achievement Award. For more interesting details, please just read on.
View also: 2018 Oscar Academy Award Nominations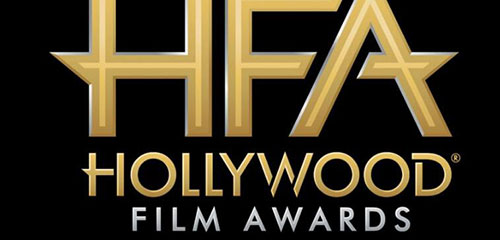 Part 1. 2018 Hollywood Film Awards Red Carpet
Nicole Kidman, Glenn Close, Hugh Jackman, Damien Chazelle, Timothée Chalamet and many stars shine on the 2018 Hollywood Film Awards Red Carpet.
Other Honorees included Amandla Stenberg, Felix Van Groeningen, Armie Hammer, Awkwafina, Keith Urban, Harry Shum JR., Annie Starke, Mahershala Ali, Michael B. Jordan, Aja Wolkman, Dan Reynolds, Michelle Yeoh, Shailene Woodley, Sophia Bush, Anne Hathaway, Taraji P. Henson.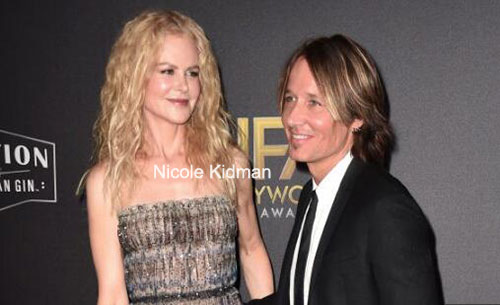 Part 2. HFA 2018 Complete Winner List
Hollywood Career Achievement Award: Nicole Kidman
Hollywood Supporting Actor Award: Timothée Chalamet from "Beautiful Boy"
Breakout Ensemble Award: Crazy Rich Asians
Breakout Performance Actress Award: Amandla Stenberg from "The Hate U Give"
Breakout Performance Actor Award: John David Washington from "BlacKkKlansman"
Breakthrough Director Award: Felix Van Groeningen from "Beautiful Boy"
New Hollywood Award: Yalitza Aparicio from "ROMA"
Hollywood Actress Award: Glenn Close from "The Wife"
Hollywood Actor Award: Hugh Jackman from "The Front Runner"
Hollywood Director Award: Damien Chazelle from "First Man"
Hollywood Screenwriter Award: Peter Farrelly, Nick Vallelonga and Brian Hayes Currie from "Green Book"
Hollywood Documentary Award: Believer
Hollywood Film Award: Black Panther
Hollywood Animation Award: Incredibles 2
Cinematography Award: Matthew Libatique from "A Star Is Born"
Film Composer Award: Justin Hurwitz from "First Man"
Hollywood Editor Award: Tom Cross "First Man"
Hollywood Visual Effects Award: Dan Deleeuw, Kelly Port, Russel Earl and Dan Sudick from "Avengers: Infinity War"
Hollywood Costume Design Award: Sandy Powell from "The Favourite"
Make-Up & Hair Styling Award: Jenny Schircore, Sarah Kelly and Hannah Edwards from "Mary Queen of Scots"
Hollywood Production Design Award: Hannah Beachler from "Black Panther"
Hollywood Sound Award: Erik Aadahl, Ethan Van der Ryn and Brandon Proctor from "A Quiet Place"
Part 3. Adward-wining Movie Black Panther Review
Release Date: February 16, 2018
Cast: Directed by Ryan Coogler, starring Chadwick Boseman, Michael B. Jordan, Lupita Nyong'o, Danai Gurira, Martin Freeman, Daniel Kaluuya, Letitia Wright, Winston Duke, Angela Bassett, Forest Whitaker, Andy Serkis
Plot: T'Challa returns home to the African nation of Wakanda to take his rightful place as king after the death of his father. Facing the the conflict and danger of powerful enemy , T'Challa must rally his allies to defeat his foes and protect the safety of his people.
Review: As the top winner of 2018 Hollywood Film Awards, Black Panther is praised that it represents more than a superhero movie. It is a new cultural phenomenon. Its broke box office records when it premiered this past February. It is well received with both fans and critics. In Rotten Tomatoes, it maintains 97% rating. Also, Black Panther is pushed forward with a full Oscars 2019 campaign.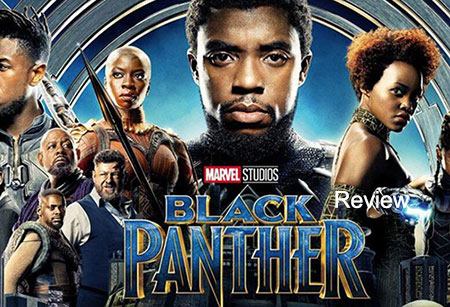 Part 4. Tips to Download and Convert Black Panther Film
Besides the Black Panther, there are other great videos from the Hollywood Film Awards. Such as the Incredibles 2 from Pixar, Avengers: Infinity War. Most of them are no longer showing on theatre.
But just don't worry. If you haven't watched them yet, you can go ahead to buy or rent them from the movie online stores such as iTunes Store, Google Play Store, Amazon Movie store. One thing worth to mention is that the online movies you purchased or rented are usually combined with DRM decryption. This limits you enjoy enjoy them at a specific time span or on limited devices.
If you'd like to get rid of DRM protection from iTunes movies, you can use a third party DRM tool. DRmare iTunes M4V Converter for Windows/Macsupports to break DRM and convert M4V to MP4, MOV, MPEG, MKV, 4K, HEVC. To find out how does it work exactly, you can also download and try it out for free.