Halloween is sneaking up on us. The air starts to cool, pumpkins appear on grocery store shelves, decorations like spiders, gravestones, bats and ghosts fill our street.
There are a lot of wonderful things to have fun in Halloween. Celebrating Halloween with friends and family is a best way to start off the holiday season. But the idea of hosting a fancy party may sound too terrifying on the budget for most of us considering that Christmas is just around the corner too.
To have an impressive Halloween party doesn't have to be a bank-breaking endeavor. There are plenty of ways to throw a cheap party. You can read these awesome tips to save your budget this year.
View also: Top 8 Best Halloween Movies for Kids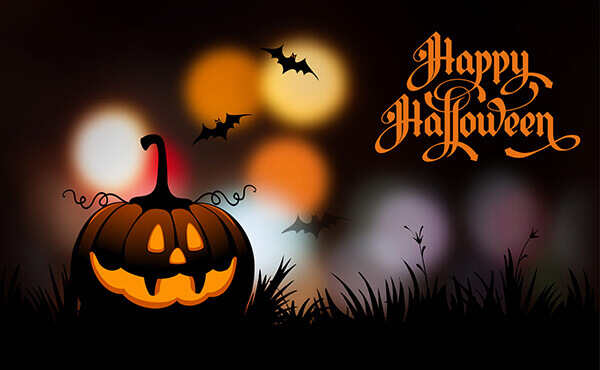 1. Plan Halloween ahead.
The best way to save money for everything including Halloween is to start planning early. If you leave Halloween to the last minute, you will spend much more money and feel more stressed. Generally, we recommend to plan that 1~3 months ahead or even 1 year ago. For instance, you can plan the Halloween items for next year after this Halloween. The Halloween costumes, decorations etc. are on clearance and the price will be lowest in that time, just take the best items you want for future use.
2. Look for a costume swap.
Most Halloween costumes are usually used for only once especially for the costumes of kids, so we don't recommend to spend a fortune on them every year. You can ask your neighbors or friends to see if they also have some costumes swap with. Some community centers, schools and other nonprofit organizations host Halloween costume exchange parties. It is an ideal way to getting rid of your old Halloween costumes and get some used costumes you want from others.
3. DIY your Halloween treats and decorations.
One trip to Halloween party you will find that all the foods and decorations like sugar products, fake blood, cornstalks, witch's cauldrons etc. are not cheap. Instead of spending money buying all the items from store, you can DIY most of the treats and decorations if you use your imagination. I'd recommend you make some delicious and inexpensive snacks for the Halloween party such as the miniature muffins, dried pineapple, youghurt covered raisins. Besides, you can make other creative stuff like garbage bad spider webs, candy corn nails, batty lampshade, creepy beakers, mummy jars, pretzel mallow skeletons, pumpkin punch bowl and much more.
4. Buy Halloween items from a dollar store.
Of course, you can't make all the items by yourself sometimes and you can't give out homemade Halloween foods when playing trick or treat with kids. If you do have to buy something, get them from a dollar store. Nowadays dollar stores carry so many great items including all kinds of party items from decorations to candy. Such as the styrofoam grave stones, a fake skull, a witch's mark for playing scary scavenger hunt game, you can get them at only a few dollars. You'd better do that early as it will offer you much more options.
5. Play spooky music and a scary movie.
Halloween music and movie is a must if you want to add some fun and creepy ambience to your Halloween party. There are free and paid Halloween music, podcasts, movies, TV shows from iTunes. Just login to your iTunes from a computer and pick up the music or movie to enjoy with your family and friends on the party: Top 10 best Halloween Movies in iTunes.
Speaking of the iTunes movies, one thing worth mentioning is that since iTunes movies are combined with the FairPlay DRM protection, it is difficult to play them from smart TVs if you don't have an Apple TV. So if you really want to play them on smart TVs, you can use the DRmare iTunes DRM Video Converter to help you unlock iTunes video DRM. Wanna have a free try? Please click the download button to get it. To learn the full tutorial, you can visit: How to Strip DRM from iTunes M4V Movies Losslessly.
6. Keep the guest list small.
You don't have to invite all the people around you like all the workmates, classmates of your kids. I'd recommend to invite your best friends, family members, playmates of your kids and your best neighbors only. You can send an electronic email and follow up with a phone or text reminder as not everybody checks their email regularly.
7. Embrace Halloween spirit.
The real spirit of Halloween is take the chance to having fun with your family and friends, but you don't have to spend a lot of money to impress others. For example, some people like wine while some love vodka on a party. It would costs much more if you try to meet everyone's requirements. Instead, you can choose a themed cocktail and dub it the party's signature cocktail.
In Conclusion
Hosting a Halloween party is really necessary in this wonderful time. It is wise to plan your Halloween carefully so that you won't run out of budget but still have an impressive party. Just pay more attention to the tips above when you are getting the Halloween costumes, decorations, foods, movie etc. You can utilize what you have already and shop carefully for what you don't. Wish you all have a happy and safe Halloween.