Smart TV, also known as connected TV, is a new generation TV which integrates the Internet web 2.0 features. With it, you can not only watch the conventional TV programs but also access to different online audio and video service apps such as Pandora, Spotify, Amazon Instant, Netflix, Hulu Plus and a lot more. Some even has the feature to play games online and so on.
After several years' development, the price of Smart TV especially the 4K TV has been reduced significantly and now it is low enough for everyone to afford to buy. If you are looking for buying or upgrading a new Smart TV, you can follow me in this article.
Here I will review the top 10 best Smart TVs which mainly includes the 55 inch 4K smart TVs as this is an industry standard size and clarity TV, but will covers other TVs like small size, 1080p TV etc. as well.
View also: Top 8 Best 4K Video Download Sites
Top 1. Best 4K Smart TV Overall - LG OLED65C7P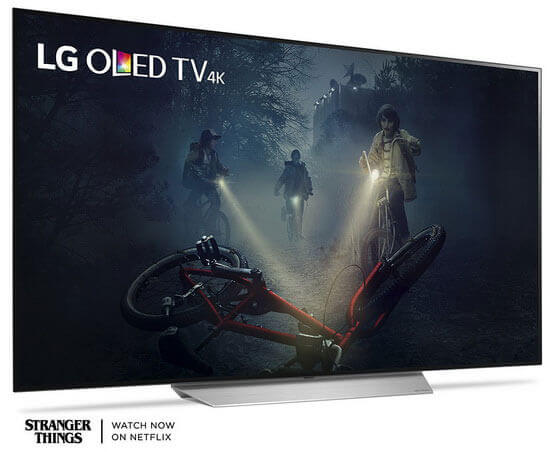 This 4K OLED C7 TV has almost all the advantages of Smart TVs found in the market such as infinite contrast ratio and great motion handling. It provides an excellent picture quality with 65 inch size, is awesome for using to set up a movie house. What's more, OLED doesn't require a backlight and as a result it is extremely thin and looks pretty cool.
Top 2. Best Versatile Smart TV - Samsung QN55Q7F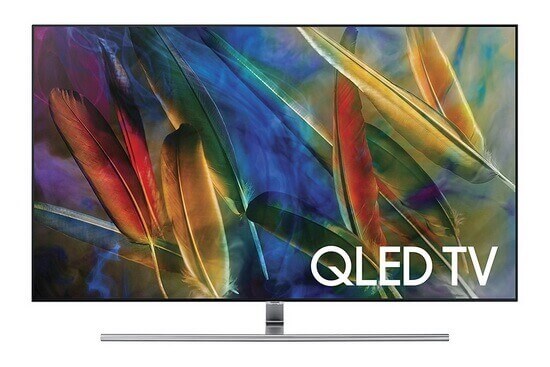 This is the latest high end Samsung Smart TV which comes with a 55 inch size and good picture quality. With wide color gamut and super bright display, it is fantastic to play 4K or HDR content. Besides, it has very low lag for input and motion videos, you can use it for watching motion videos as well as playing games smoothly. The build quality is mediocre compared to other more high end Smart TVs though.
See also: How to Watch iTunes Movies on Samsung Smart TV.
Top 3. Best TV for Watching Sports - Sony XBR55A1E OLED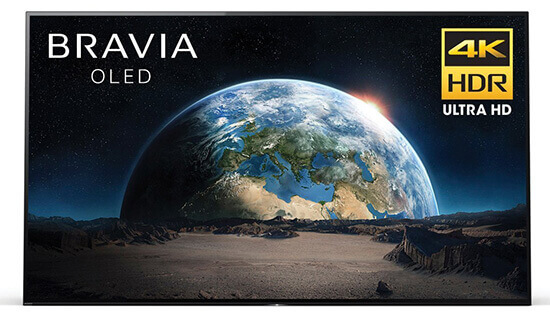 The TV delivers exceptional great picture quality, perfect black levels, wide viewing angles, makes 4K and HDR motion content looks great. Further more, the design is striking. If you like watching sports, you can take a look at it. The cons is that It has an relatively high input lag, so it is not a best choice if you want to use it for playing games.
Top 4. Best HDR Gaming TV - LG OLED55C7P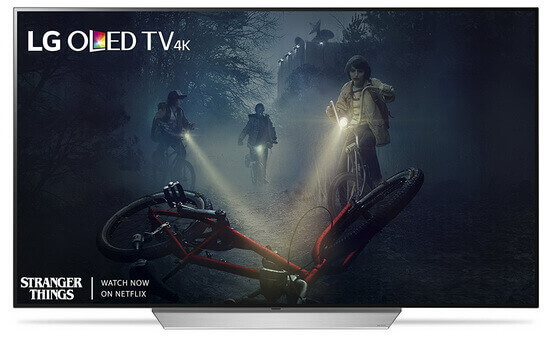 This 55 inch TV offers best 4K HDR picture quality as well as lowest input lag we found in all the TVs. It helps you immerse yourself into fast-faced game with best fast response time and it won't show any trails that might blur the picture. The cons is that the screen is not so bright compared to the more expensive TVs.
Top 5. Best LED Smart TV - Sony XBR55X930E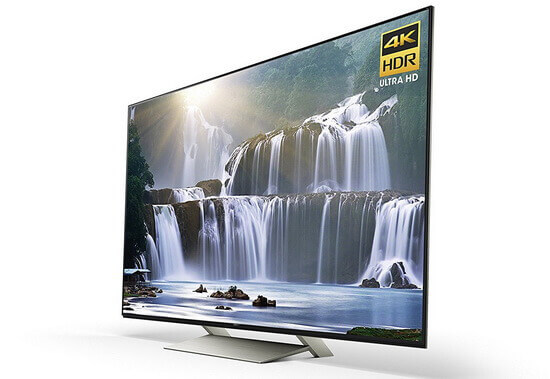 Sony is famous for its high end Smart TVs with exquisite workmanship. Generally, the picture quality of LED display is not as good as OLED, but it is still very good. According to our review, this 55 inch Sony X930E has the best performance among all the LED TVs. Besides, it supports advanced motion and 4K HDR which offers good watching experience. The disadvantage is that the viewing angle is kind of narrow, so it is not great for a big room.
Top 6. Best Middle Price 4K TV - VIZIO P55-E1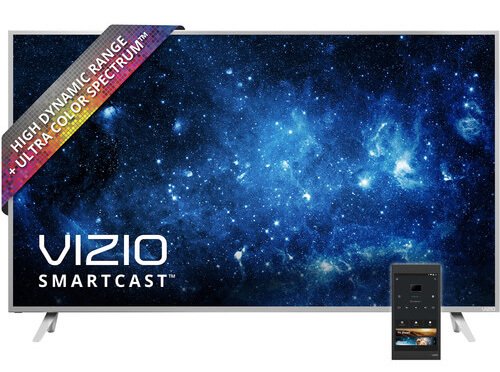 VIZIO Smart TVs are well known for its competitive price. This 55 inch VIZIO Smart TVs cost only about $1000. It not only features the 4K resolution but also supports HDR. This TV offers great picture quality and watching experience, is one kind of TV which has typically high cost performance ratio. The downside is that it is a little thick and the design is too common.
Top 7. Best Budget 4K TV - Hisense H8D 55H8D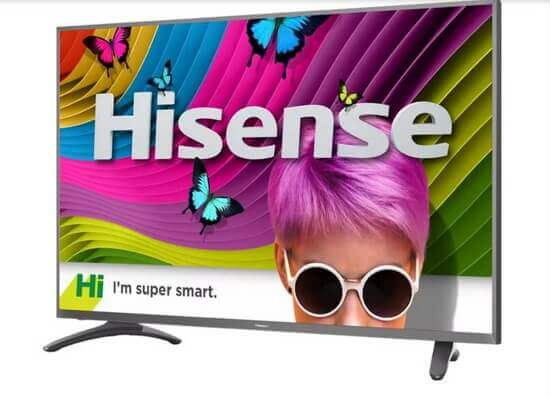 It is an upgrade version from last year's H8C and has lower price compared to the VIZIO TV with 55 inch in the same lineup. It costs only about $600, but it supports 4K and has the picture enhancing feature for LCD like full array local dimming and motion interpolation which is usually available in high end TVs only. The downside is that the built-in operating system Opera TV is weak and the picture quality may be reduced if viewing from at an angle.
Top 8. Best 1080P Smart TV - TCL 40S305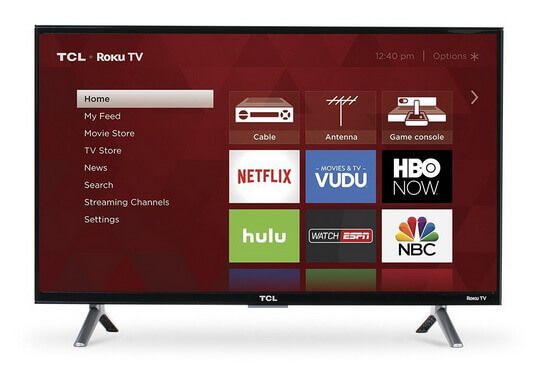 4K is very popular nowadays, but if you just want a simple TV for a bedroom, you can take a look at this 1080P 40 inch Smart TV. It supports smart functionality and can access to thousands of streaming channels. It comes with Direct-lit LED and 60Hz refresh rate, which produces clear picture quality and allows fast moving action scenes without blur. But the viewing angle is below average.
Top 9. Best Big Screen 4K TV - Sony XBR75X940E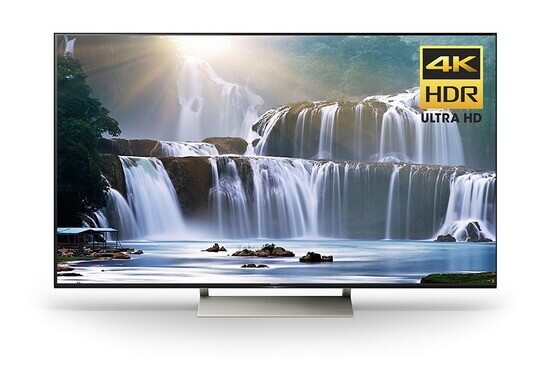 Sony TV is always thought as the high end TV. This model is one of the brightest TVs we have reviewed with all the great features HDR and Dolby vision, edge-lit local dimming. It comes with 75 inch big screen and delivers great picture quality. What is more, it has the most popular Android TV operating system and supports Google Home. The disadvantage is that it is very expensive.
Top 10. Best Small Screen TV - TCL 32S305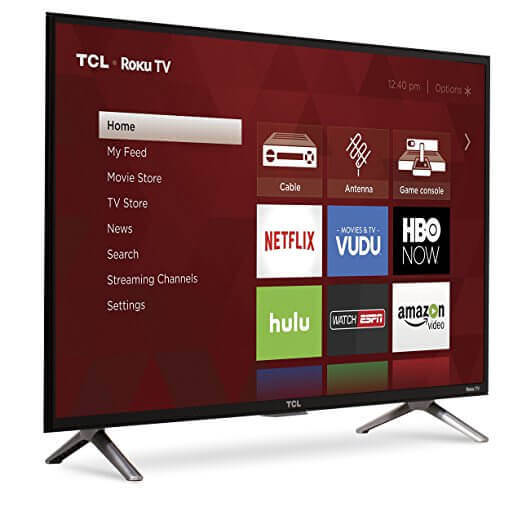 TCL is well known for producing low price Smart TVs. This model is 32 inch with FHD image quality costs less than $200. For ports, it supports three HDMI, one USB, a headphone Jack, RF and so on. In addition, it has the Roku TV streaming software which offer plenty of choices including Netflix, Hulu, HBO Now, Vudu, Amazon Video, YouTube for you to watch movies. The disadvantage is that it doesn't support 4K or HDR and other advanced features.
Summary
To sum up, above is the list of the top smart TVs for 2018, it covers multiple brands and sizes of TVs. All of them can play videos perfectly either from local devices or online apps, you can buy a relative one according to your needs. But please keep in mind that all the TVs can't play iTunes videos well which is iTunes FairPlay DRM protected. But please don't panic. If you really want to do that, you can simply use a dedicated iTunes DRM unlocker DRmare iTunes to Smart TV Converter for Windows/Mac to help you get rid of the DRM protection. After that, there won't be any limitations to play iTunes videos on any TVs. To find out how does it work, you can visit this full tutorial: How to Play iTunes Videos on Smart TVs.