Q: Since my old iPhone was crashed a few days ago, I would like to change my taste and attempt Android operating system. But when I search the great Android smartphones online, I'm unable to find the right direction because of a variety of stunning Android handset. Are there some useful recommendations for me to make the final decision so that I can start my journey to enjoy my digital life more enjoyable with a bran-new Android smartphone?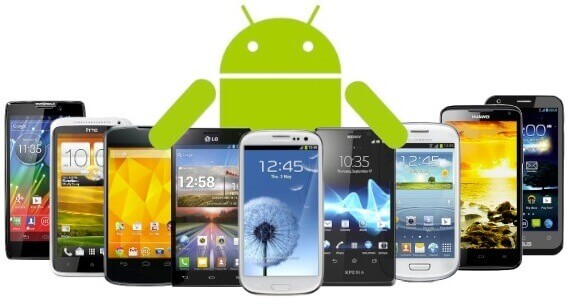 Based on Linux Kernel, Android is a mobile operating system developed by Google, which was generally designed into touchscreen mobile tablets and smartphones. With its further effort, Android has a dominate position in mobile industry in the US and the world. But while Android has a few competitive rivalries on other platform, the internal competition is so heated for a share of the pie, such as Google, LG, Samsung, HTC, and more. Different smartphones marketed by device manufactures has different powerful features and technology specification.
If you are a newbie in Android operating system, you must be dilemma in choosing the right Android handset. In order to help find the most fitting Android phones for you, there is the best Android smartphones roundups of 2017 selected from all the state-of-the-art handsets in the market.
No 1. Samsung Galaxy G8($649.99)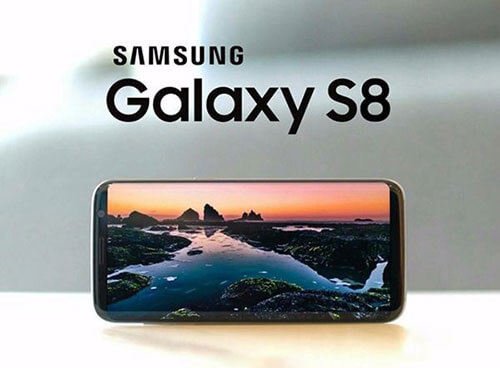 Produced and developed my Samsung Electronics, Samsung Galaxy S8 is an inevitable outcome due to the successful launch of Galaxy S7 and S7 Edge. Featuring a stunning 5.8-inch quad HD screen in a small body, Galaxy S8 supports a resolution of 2960*1440p with a high-end octa-core 64-bit processor. Another big-ticket feature is that Galaxy S8 has a large memory, including 4GB of RAM, 64 GB of on-board storage, as well as microSD expansion up to 256 GB. It's worth mentioning that it is equipped with a 3000mAh battery, which means that you can use it for one day without needing to recharge. Thanks to lots of storage, a long-life battery, a top-tier display, Samsung Galaxy S8 has been the envy of the kingdom.
View also: How to Play iTunes Movies on Galaxy S8
No 2. HTC U11($649.99)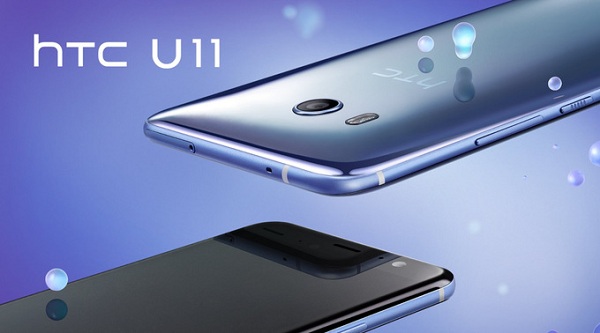 Unveiled on May 16, 2016, HTC U11 is produced by Taiwanese company, HTC Corporation as the new generation smartphone with running the latest Android 7.1.1. HTC U11 succeeds the U10, one of the favorite Android phones of 2016. But U11 makes some innovation compared to U10. This U11 is designed with special metal materials, the 3D glass on both sides with all-round 3-axis symmetry, which is comfortable for user to hold on. With 5.5 inch super LCD display, HTC U11 has the rounded corners and only 7.9mm thick. One of the standout features compared to other Android phones is the Edge Sense that means the sides of U11 are pressure sensitive. It's really an amazing experience when you active a special function or open an application by physically squeezing the smartphone. The capacity of U11's battery is as same as Samsung's. It also can take times to 3G/4G network up to 24.5 hours.
View also: How to Convert iTunes Movies to HTC U11
No 3. LG G6 ($500)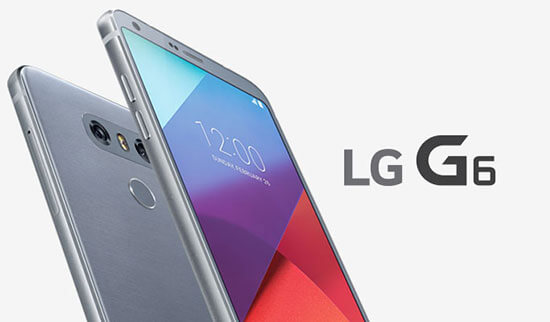 In order to struggle with Samsung Galaxy S7, HTC U10, LG has launched its G5 to the market. But due to the lack of modular implementation, the competition is not very ideal. With this marketing experience, LG has gone back to the basics with the arrival of LG G6. With a 5.7-inch Quad HD LCD touchscreen, the unique feature of G6 is the interesting aspect ratio of 18:9 with rounded corners. Internally you can get all of the right stuff. It comes with Qualcomm Snapdragon 821 processor, 4GB of RAM, 64 GB of on-board storage, water resistance, as well as dual 13 MP rear cameras. Please be well noted that the features of LG G6 are different from different areas. For instance, the G6 with 64 GB of storage is only available in a handful of markets.
View also: How to Watch iTunes Videos on G6
No 4. Google Pixel ($549)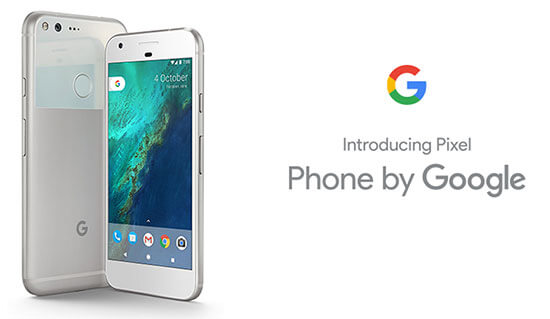 In 2016, Google has quietly dropped out of Nexus phones. But it would be a big mistaken opinion if you think Google, the tech giant will give up the enormous mobile market. On October 4, 2016, Goggle unveiled its first general Pixel smartphone, called Google Pixel with the Google Assistant on board, exclusive software features, and charming smartphone cameras. With a non-removable 2770mAh battery, Google Pixel has a 5.0-inch AMOLED display with a resolution of 1920*1080p. Also with a Snapragon 821 processor, Pixel has a 4 GB of RAM as well as 32/128 GB on-board storage, but no MicroSD expansion. Google announces that Pixel is the best smartphone camera on DxOMarkMobile until the HTC U11 has released. Since Android is developed by Google, there is no annoying third-party manufacturer overlay. If you are looking for an Android handset without complicated features, Goggle Pixel seems a smart choice for you.
View also: How to Transfer iTunes M4V to Google Pixel
No 5. OnePlus 5 ($495.99)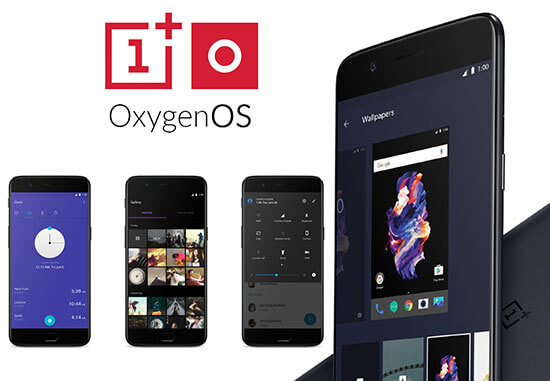 As the latest flagship smartphone from OnePlus, OnePlus 5 (also known as OP 5) is the successor to the OnePlus 3T released in 2016. When this OnePlus 5 comes to the market on June 20, 2017, the majority of initial reviews ware positive. Powered by more refined version of OxygenOS atop Android 7.1.1, OnePlus 5 has up to 6/8 GB of RAM that is largest than the above Android phones, a 64/128 GB storage, as well as dual 16 and 2OMP cameras. With a 3300mAh battery, you are also able to use this device up all day on a single charge. Although there is no MicroSD expansion and ingress protection, compared to the price, OnePlus 5 is much cheaper than Samsung Galaxy S8, LG G6, etc. Plus, the OnePlus 5 is the company's fastest selling smartphone, which is better than the previous generation, OnePlus 3T.
View also: How to Sync iTunes M4V to OnePlus 5
More Tips: Watch iTunes Videos on Android Smartphones
From what we mentioned above, these extraordinary Android smartphones all have a big display with the high resolution, a long-life battery, and the large storage. No matter which Android phone you choose to buy, they are the best video player for you to enjoy your digital entertainment, such as taking photos, playing games, as well as watching videos. But all Android handsets have the same shortcoming that these devices don't support play iTunes digital content on them. If you are the one who changes the old iPhone to an Android phones, you will be disappointed to this inconvenience. But don't worry. There is an effective solution to play iTunes video on Samsung Galaxy S8, LG G6, Google Pixel, and other Android devices. The reason why iTunes videos can't play on these phones is that movies and TV shows purchased and rented from iTunes are encrypted with FairPlay DRM technology that can be recognized by Apple devices, such as iPhone, iPad, iPod Touch and Apple TV. In order to play iTunes DRM videos on Android handsets, you should remove annoying DRM from iTunes digital files with a powerful third-party software. Here, we'll highly recommend DRmare M4V Converter for Mac/Windows, one of the professional iTunes DRM removal tools, which can help you to get rid of DRM protection and convert iTunes M4V to other common formats. For complete tutorial to watch iTunes videos on Android smartphones, you can visit this useful source page: How to Play iTunes Videos on Android Devices.