A TV show (also well-known as television program), is a segment of content used to broadcast on cable television, Internet television, or over-the-air. 2017 has been more than half, and iTunes already has provided various wonderful and amazing TV episodes for us to enjoy.
Now, it's time to take a look back at the best shows purchased and downloaded from Apple's iTunes store. If you are an iTunes TV shows lover, you might have some understanding for the best TV shows on iTunes of this year.
In order to help you to quickly discover the top list of iTunes TV shows, in this article, we are makig a collection of the best television episodes in 2017 that you can find from iTunes store for your reference.
View also: Top 8 Best Thanksgiving Movies
Top 1. Suits – Season 7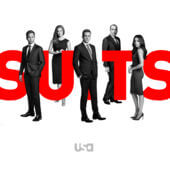 Price: $34.99 Genre: Drama Released: Jul 12, 2017
As the American legal drama, the seventh season of Suits started playing on USA Network July 12. In the season 7, Mike (Patrick J. Adams) is officially recognized as a lawyer and returns to the firm because of accepting Harvey's (Gabriel Macht) offer. Therefore, you will see there are five series regulars playing employees at the fictional Pearson Specter Litt Law firm in Manhattan. They are respectively Gabriel Macht, Patrick J. Adams, Rick Hoffman, Meghan Markle, and Sarah Rafferty. In the absence of Jessica (Gina Torres), everyone is trying their best to adjust to the new world order.
Top 2. Don't Be Afraid of the Dark – American Horror History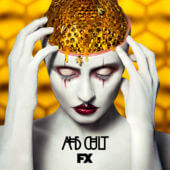 Price: $2.99 Genre: Drama Released: Sep 05, 2017
Created and produced by Ryan Murphy and Brad Falchuk, American Horror History is an anthology drama series. As a part of it, Don't Be Afraid of the Dark is talking about that with the arrival of new neighbors and trouble at the restaurant, Ally's paranoia intensifies, luckily, Oz finds a way to handle his fears with the help of Winter.
Top 3. White People Renovating Houses – South Park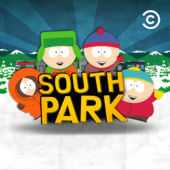 Price: $24.99 Genre: Comedy Released: Sep 13, 2017
It is the first episode in the twenty-first season of South Park, the American animated television series. It comes with the protests broken out on the streets of South Park. Carrying with tiki torches and confederate flags, Protestors parade down the street of South Park. Randy is here to grips with what is the meaning of being white in today's society.
Top 4. Game of Thrones – Season 7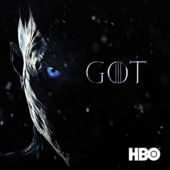 Price: $16.99 Genre: Sci-Fi & Fantasy Released: Jul 16, 2017
Here is the long winter. After seven exciting seasons, the penultimate Season 7 focuses on the integration of troops and attitudes that have been brewing for years. With the start of the season, Daenerys Targaryen has finally set sail for Westeros with Tyrion Lannister. After Jon Snow's spectacular conquest of Ramsay Bolton and the return of Winterfell to Stark control, Jon Snow has apparently consolidated power in the North. In King's Landing, Cersei Lannister has succeeded in capturing the iron throne. But with the form of an army of undead White Walker, the status quo could be undermined.
Top 5. Rick & Morty – Season 3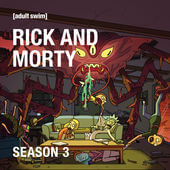 Price: $19.99 Genre: Comedy Released: Jul 30, 2017
As the well-received and half-hour animated comedy series on Adult Swim, Rick and Morty focus on the genius scientist, called Rick Sanchez, who let his timid grandson, Morty, experience dangerous adventures in the universe. Living with his daughter Beth's family, Rick Sanchez is constantly bringing his relatives into intergalactic escapades, such as Beth, Jerry, his son-in-law, Summer, his granddaughter and Morty.
Top 6. Project Runway – Season 16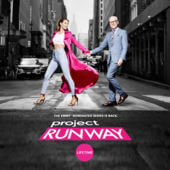 Price: $24.99 Genre: Reality TV Released: Aug 17, 2017
Created by Eli Holzman and hosted by model Heidi Klum, Project Runway is an American reality television on Lifetime. Throughout the history of Project Runway, this season 16 has size-inclusive models on the catwalk, which is totally different from traditional modeling mold. With the range from 0 to 22, these models are a true reflection of women in America. The designers of this season must show their ability to make amazing creations for any size. Guest judges include Katie Holmes, Demi Lovato, Olivia Munn, and others.
Top 7. Younger – Season 4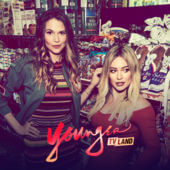 Price: $19.99 Genre: Comedy Released: Jul 28, 2017
Created and produced by Darren Star, Younger is an American single-camera television series. In the season 4 of Younger, Liza is picking up her shattered relationship. And now, Liza is hanging in the balance with Kelsey at the publishing firm Empirical Press. At the same time, Kelsey is astonishingly intertwined with Josh – they both seek comfort in their common betrayal. When Liza is closer to Charles, her desire stopping lying to the loved one slips further and further away.
Top 8. The Vietnam War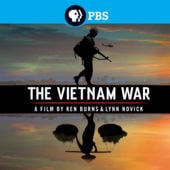 Price: $49.99 Genre: Nonfiction Released: Sep 17, 2017
Directly by famous filmmakers Ken Burns and Lynn Novick, the Vietnam War is the 18 hour documentary film series. This TV shows tells the epic story of one of the most controversial, controversial and misunderstood events in American history, as it has never been described in the film. Not edited for Television.
More Tips: You Need to Know about iTunes TV Shows
Form the top list of the best 8 iTunes TV episodes in 2017, which iTunes show do you decide to purchase or rent? Once you have made the final decision, you can buy and download them to your computer or iOS devices with the iTunes-linked Apple ID. Wait, don't ignore this important thing that iTunes TV shows are protected by FairPlay DRM technology, you are only able to play them on your Apple-approved devices and players. But don't worry. If you want to get rid of this annoying DRM, DRmare M4V Converter, a professional iTunes DRM removal solution will help you to transfer iTunes TV episodes and movies to non-Apple devices legally. Besides, this smart iTunes DRM removal tool can also remove the 24-hours lock of iTunes rentals with zero quality loss. In a word, with the help of DRmare, you can enjoy your iTunes digital content at anywhere and anytime.
See Also: How to Remove DRM Protection from iTunes Losslessly