Apple is reported to be battling with Hollywood movie studios over the pricing of 4K video content that will be released soon in the iTunes store.
A while back, rumors went that Apple is gearing up a new Apple TV that supports streaming 4K movies as an UK user accidentally noticed iTunes is listing some of his movie purchases as supporting 4K and HDR in receipt. Now just weeks ahead of the rumored debut of the new 4K Apple TV in the upcoming Apple event on September 12, Wall Street Journal reported that the company was still "scrambling" to sign deals with Hollywood movie and TV studios because of disagreements over pricing for 4K content.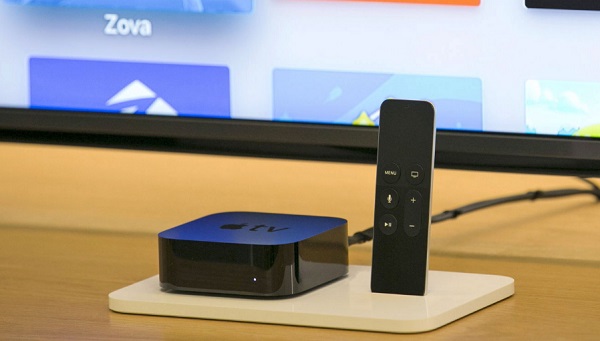 Specifically, Apple wants to charge $19.99 for major titles in 4K, which is in line with what it charges for newer HD movies, but some Hollywood studios want to add an extra $5 to $10 surcharge which will result in $25 to $30 for a 4K movie in iTunes.
As in recent years, iTunes loses market share to companies like Amazon and Comcast, Apple is hoping that a revitalized Apple TV streaming box with 4K content will help boost iTunes sales into the last half of 2017 and the new year. Thus a lower price could convince more consumers to actually buy 4K films. But Hollywood is likely worried about it instantly devaluing an important new revenue stream.
In other earlier reports this month, studios like Universal Pictures and Warner Bros. were said to be in talks with Apple, to offer movies in iTunes as early as 17 days after their theatrical debut for about $50, or four to six weeks from release for $30. It appears that studios are so stuck in an old mindset while missing the magic attraction of lower prices to consumers. The fact is that most consumers are used to watching video on inexpensive streaming services these days, so they'd probably completely ignore $30 titles. If they're finally more than $20 a pop, you should know who to blame.
Useful Tips: How to Stream and Play iTunes Movies on Apple TV
Before the upcoming 4K Apple TV is unveiled, if you have already got an Apple TV, you should know that the latest generation is able to stream iTunes movies in HD. If you are looking for the complete guide on streaming iTunes movies to Apple TV, you can read on this tutorial: How to Play iTunes Movies on Apple TV.