It's November again, meaning holiday season is just approaching. During the best time of the whole year when biggest discounts come one after another, are you planning to buy some Apple products? Traditionally, Apple itself as well as other retailers like Amazon, eBay have been known to offer special deals for its products on Black Friday. So it's the time to make a wishlist of what you're looking for in Apple's 2017 Black Friday sales. To help you save maximum money this Black Friday, we are picking up the best prices on Apple deals, including iPhone X, Apple TV, Apple Watch, iTunes gift card, etc. right here in the run up to Black Friday and beyond.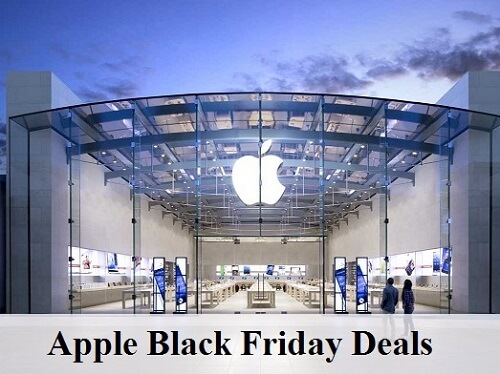 Part 1. Apple iPhone X Black Friday Deals 2017
iPhone is always the best seller of Apple's product line. As the new iPhone X is available now with most stunning new features, it could definitely be put on the very top of your wishlist this year. But since it's in short supply, we are listing some ordering tips on how and where to buy iPhone X with best deals here.
Apple Store
The first obvious place to go is to the source. Buying the iPhone X from Apple now will cost you $999 for the 64GB iPhone X or $1,149 for the 256GB version. But as the initial supply has already been ordered on November 3, there is a three to four week wait if you order now.
Carphone Warehouse
If you live in UK, you can buy the iPhone X SIM-free or on contract from Carphone Warehouse. Prices start at £68 per month with a £99.99 upfront cost. The current price appears on the site might not be the final price. They may offer a big discount later. So you'd better keep an eye on it.
Part 2. Apple TV Black Friday Deals 2017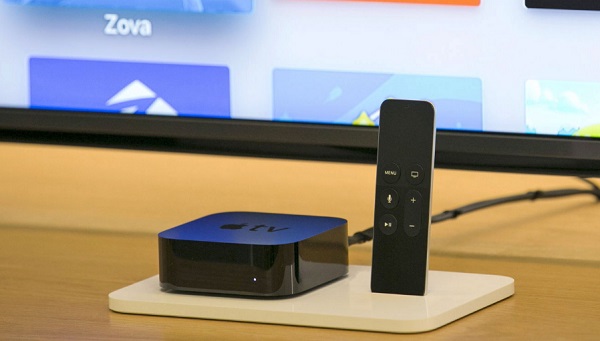 If you have a dream of watching your favorite programs on an Apple TV, then you can't miss these Apple TV Black Friday deals at a very cheap price rate.
Apple Store
The new Apple TV 4K is available for ordering now, from $179 for 32GB to $199 for 64GB. It's fully compatible with HD and 4K HDR TVs with HDMI, making your favorite TV shows and movies even more amazing.
Best Buy
You can also get the Apple TV deals from BestBuy. The price for 32GB and 64GB is the same with buying from Apple Store. There you can also choose other generations of Apple TV. For example, the Apple TV 4th is sold at $149 for 32GB and $199 for 64GB on BestBuy.
Part 3. Apple Watch 2 Black Friday Deals 2017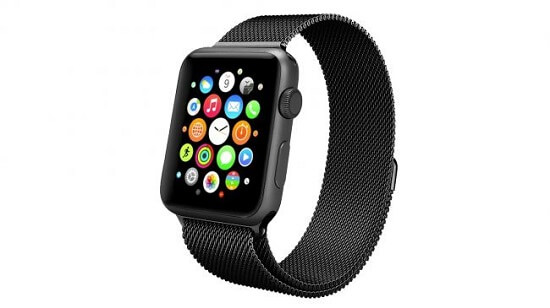 Finding an Apple Watch price drop isn't easy. But the good news is that we are trying our best to help you avoid paying full price for older models like Apple Watch 2. Although Apple Watch 3 is the best Apple Watch you can buy today, the refreshed Apple Watch Series 2 and older original Apple Watch are just as good for most people. To get the big discounts on Apple Watch 2, make sure you visit the right places as blelow.
eBay
On eBay, the new Apple Watch series 2 is tagged at $254.9 for space gray aluminum case. It could be the cheapest price we can find online with free shipping.
Blinq
Here you can find factory refurbished Apple Watch Series 2 in gold aluminum case at $277.79 with 20% off.
Part 4. Apple iTunes Gift Card Black Friday Deals 2017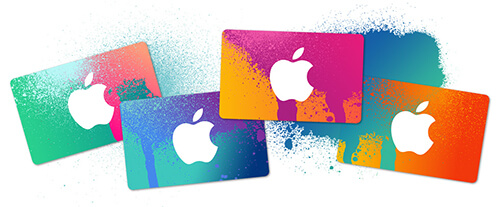 eBay
Before Black Friday finally arrives, PayPal begins to offer $100 iTunes gift card at $85 on eBay for customers in United States. You can simply log into your PayPal account to complete the purchase. Once paid, the digital gift card will be emailed to you with a code to add the credit to your iTunes account. Then you can use it to purchase any iTunes media, like movies, TV shows, books, music as you like. Or simply give it to your friends as a gift. As Black Friday gets even closer, you can expect larger discounts at around 20% off to begin popping up at other retailers too.
Note: If you ever decided to get the iTunes gift cards, you should pay attention to the media items you are about to purchase from iTunes Store. As all those iTunes media are protected by Apple's DRM technology, it's impossible to share and watch those iTunes movies on non-Apple devices unless you bypass the DRM for good. So here you meet DRmare M4V Converter, a professional iTunes DRM removal solution specially designed to help iTunes users completely delete DRM lock from purchased and rented iTunes videos. For more details, please visit: How to Losslessly Remove DRM from iTunes Movies.