As a cutting edge media software manufacturer, we are committed to providing our customers with the abilities to enjoy iTunes digital media files in a much easier way. Our products are loved by a large amount of customers globally over 150 countries and we offer great profit margin in reselling our products for our partners. We welcome all the business opportunities and we keep constantly improving our affiliate program by having any online campaigns and activities. Join our affiliate today to start to improve your business.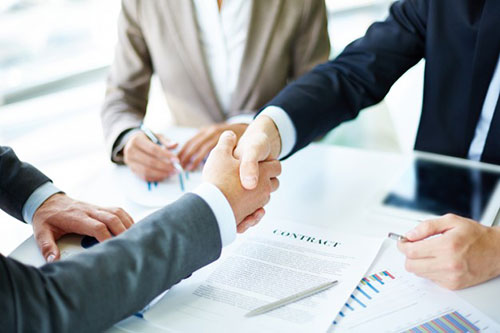 Part 1. How to Become an Affiliate
It is easy to join our affiliate program, you are only a few steps away. Apply Now!
1. To get started, please click the link 'Apply Now' above, you will see the DRmare affiliation page.
2. On this page, you can sign up for a new account by filling in all your information, including personal information, company information, and promotional information. Or you can directly login into your existing account.
3. Before you click the "Sign Up" button, please read the terms of the agreements carefully. And then click this button to complete the application.
Note: When you click the "Sign Up' button, it means you confirm that you have read, understand, acknowledge, and accept the foregoing terms and the Program Terms and you agree to be bound by them.
4. Finally, you will get a confirmation email with the instruction to sell the software, track the orders and earn high commission.
Note: If you already have an Impact account, please directly search for our ID number "12623" to apply for our agent.
If you encounter any problem during the sign up process, please feel free to contact us at [email protected].
Part 2. Commission Rate & Benefits
Stable & High Commission Rate of 40% On Each Single Sale
We offer 40% commission rate for all our affiliates to sell our software generally. In addition, we encourage our partners to grow the business highly and are glad to see our partner's success.
If your sales reaches $5000 or above, we would even increase the commission rate to 50%. Our affiliate program is 100% free, payout guaranteed.
Last but not least, we invest a lot in promote our products in many countries so that to enhance our brand reputation and help our partners to boost the sales.
Part 3. DRmare Affiliate Policy
Price Rules
Affiliates are not allowed to offer additional coupons, bonuses or incentives to the customers. Any discount promotion of DRmare products by affiliates should be authorized by us.
Advertising Rules
Affiliates are not allowed to sell any of DRmare products by any adware, spyware, forced-clicks, pop ups, toolbars advertisements that may do harm to DRmare's business and we don't allow to sell on online stores related to auction, such as: eBay, Amazon.
Content Rules
Affilate publishers are not allowed to imitate or copy any kinds of contents like photos, videos, forms or style from official DRmare webpage or exaggerate the functionalities of our products in their websites.
Our Partners :