Thanks for choosing DRmare products. This policy is created to help users to understand our products and service better as well as protect user's benefits and avoid any controversy. It includes 3 parts (license policy, refund policy and upgrade policy). You can take a look at it and feel free to let us know if you have any questions.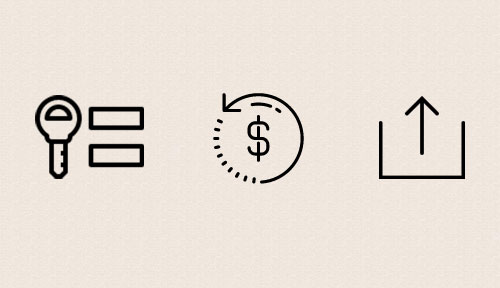 Part 1. License Policy
DRmare software can be used for a lifetime for personal use after purchasing. Any commercial use is not allowed. You can install the software on only 1 computer for a personal license and up to 5 computers for a family license. If, unfortunately, you lose the software info, you can contact us by email to retrieve the software license info at any time.
All our licenses for DRmare multimedia tools are lifetime use on the specified platform, which means you can upgrade DRmare software for free in the future, no matter what changes are made in the update.
If you would like to switch the license code from Windows to Mac version or vice versa, you can contact our support team to do it for free within one week after you purchase it. Otherwise, you have to buy a new license key for your computer.
Part 2. Refund Policy
To help our customers understand if our products can meet their requirements, we offer a trial version with no functional difference from the full version except a length limitation on the output files. Customers can try them out to make sure the products work perfectly and meet the requirements before buying.
However, there are hundreds of thousands of machines globally, so there may be some hidden compatibility issues we didn't find. Any some unexpected errors may occur during the order transaction, etc. No matter what problem happens, you can always contact us by email. We will study it carefully to make it right for you. If we can't solve it within a defined time duration, we will not hesitate to refund you. Following are the exact circumstances under which we can offer a refund and the ones we won't accept a refund.
Unaccepted Circumstances
We generally do not refund or exchange products in these circumstances:
Your order was placed more than 30 days ago (for a lifetime or yearly paid users) or 5-day ago (for monthly paid users).
You purchased the so-called 'wrong' product, and you purchased the 'right' product from another company.
You changed your mind after placing an order.
You requested a refund for technical issues but never provided any assistance to our support team with any detailed description of the problem.
Refund for part of a bundle.
You didn't receive the license key but never got in touch with us for assistance.
A refund request for price differences due to different regions and sellers.
A refund request due to your lack of understanding or misunderstanding of our product functionality and compatibility because you didn't read the product description carefully before purchasing.
A refund request for no reason.
Accepted Circumstances
You purchased the wrong product and then purchased the right product from DRmare within 30 days. We can refund you for the wrong product.
You've been double charged due to the system problem of the third-party payment platform.
The product has fatal technical problems, and our technical support team failed to provide a fix or work-around within one month.
Part 3. Upgrade Policy
DRmare keeps improving the software constantly and offers a lifetime free upgrade, so you don't need to worry about the compatibility issues on your computers. Instead, you can enjoy using the products on your machines with the latest versions all the time.
To get the latest version, you can click the options icon from the top right corner of your software and then choose 'Check for Update.' The software will automatically connect to the server to download and install the latest version. Alternatively, you can download and install from the website manually too.