DRmare software respects your privacy very much and is committed to creating this privacy policy to maintain your data safely and preserve your ability to control your data. This privacy policy statement describes what info we collect from you, how we use and protect your info etc. We suggest you to read this privacy policy completely before using our products or service.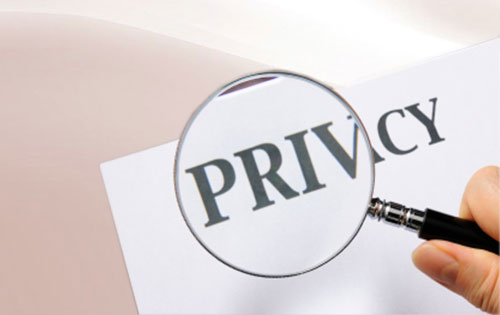 Part 1. What Info Do We Collect
At DRmare, we only collect the required info to deliver our products and service effectively and provide you with best experience of using our products. The data is limited to the info you submitted directly like your personal info including name, email, phone, address and the credit card when you order our product, register our software and send a support email etc. All the info we collected are transparent and necessary and encrypted before storing on our system. If you choose not to provide the required info, DRmare may not able to deliver certain products or service.
Part 2. How Do We Use and Protect Your Info
We do not distribute or share your personal information beyond what is strictly necessary to fulfill our obligations to you. Generally we use the data collected to complete your order and deliver the software license, technical news letter and other services which is related to our websites or products. Only the authorized staffs of us can get access to the necessary info such as our support team use your email and name to provide you after-sales service. Any other illegal use is banned from our company.
Also, to protect your personal info like the the name, phone, address and credit card info, we use the famous Paddle payment platform, which can automatically encrypt it when you place the order. Besides, we have powerful Norton security software to monitor our server all the time so that to prevent any possible info disclosure. Finally, you are in charge of the service you want. For example, if you don't want newsletter from us, you can contact us to cancel it any time.
Part 3. Paddle
Paddle is a leading commence platform for software, Saas, content and so on. Their mission is to help power the digital economy through innovative E-commence technology and connect people globally in a trusted network with safe and fast payment service. Due to its good reputation and quality service, it is growing at a fast speed every year. We cooperate with Paddle to make it easier to pay and ensure you the safety of your payment.
Part 4. About Cookies
We use cookies on our website to help to provide the best personalized service. Cookie is a small piece of data sent from a website and it is unique which can only be read through the website server, so the info is safe. Cookies make it possible to store your preferences and settings in your local computer, enabling you to get the most relevant and wanted content when visiting our website. We mainly use the following 3 kinds of Cookies.
Session Cookies
This cookie is only stored on your browser when you are visiting our website. By using this session, our website can detect that you are an authorized user and enable you to keep visiting the website across different pages without logging in all the time. They will be removed automatically when you close the website.
Persistent Cookies
This cookie is stored on your local computer after you log out of our website. It offers the necessary info for our website to detect you as an old visitor and provide you with better and personalized service and contents.
Secure Cookies
A secure cookie can only be transmitted over an encrypted connection. When you place an order, a secure cookie will be generated to make sure you are a legal user to prevents any frauds. They cannot be transmitted over unencrypted connections so your payment info is more secured.
If you don't want to use Cookie, you can simply disable it from your browser. But please note if you disable the Cookies, we may not provide you the related services.
For Safari users: How to Delete and Disable Cookies on Safari
For Chrome users: How to Delete and Disable Cookies on Google Chrome
For IE users: How to Delete and Disable Cookies on Internet Explorer
For Firefox users: How to Delete and Disable Cookies on Firefox
For Opera users: How to Delete and Disable Cookies on Opera
For Edge users: How to Delete and Disable Cookies on Microsoft Edge
Part 5. Update to This Privacy
Your privacy safety is our top priority and we keep improving our refund policy so that to make sure your info is protected better and better. DRmare may update or modify this privacy policy from time to time without prior notice to you, and each such update or modification becomes applicable immediately upon publication. Please review this page often so that you can be aware of our latest policies on privacy and collection of personal information. Your continued use and visitation of the DRmare websites constitutes your consent to the provisions of our privacy policy, as amended from time to time. If you still have any questions, please feel free to contact us by email: [email protected].