"So here is my problem: I created an M4V video with Final Cut Pro on my Mac and play it through my Plex. The video works well but it combines some wrong metadata such as my computer name, software info. Is there a way to modify or remove the metadata from M4V files?" - Question from Apple community.
Metadata, also known as data about content, is the supplement info stored on the movie file. It usually consists of title, movie release date, actors, director, producer, genre, rating, thumbnail, chapter.
Regarding to the issue mentioned above, if you still have the project file on FCP, you can try once again to export the video. There is an option to change the info on the pop up dialogue window. But if you don't have the project anymore, you can try to edit M4V medatadata directly by using the following metadata tools.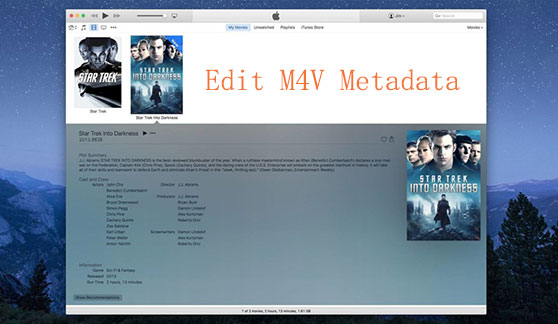 Part 1. Top Video Metadata Editors Recommended
MetaX
MetaX is a Window Meta tagger. It supports to import the tag info from Amazon.com, TVDB, IMDB, iTunes for MP4, M4V, WMV, AVI and MOV files automatically or you can type the info manually. MetaX has lots of settings that allow you to use it in the way you like. For Mac, the MetaX is discontinued, but you can use an updated version called MetaZ. The disadvantage is that it is not free.
VLC Media Player
VLC is usually known as a powerful tool for media files. Besides for playing media, it can edit tags in both audio and video files. It supports Windows/Mac/Linux.
1. Open your audio or video on VLC player. Here I will open an M4V file.
2. You can click the menu "Tools" > "Media Information", a pop-up "Current Media Information" window will be opened.
3. You can edit the title, artist, album, genre, publisher, copyright, data, language and so on.
4. At last, click "Save Metadata" to save all the metadata info you have modified.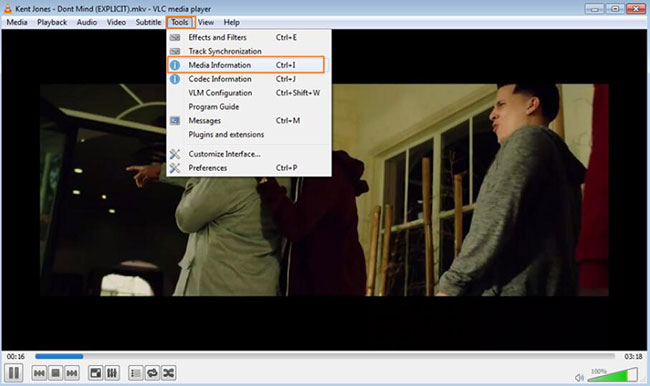 Windows Media Player
WMP is the best tool for managing your media files on Windows 10. Generally it can sort all the files by artists, albums and so on. Correct tagging info will be helpful to keep the entire library organized. To change the metadata info, you just need to right click on the media and choose "Find Metadata Info". On the popup window, you can choose to search the info online or type it manually.
iTunes
iTunes provides seamless experience for users to buy, download, convert and enjoy media files. It is also a great MP4 metadata editor which is indispensable for Mac users for Apple fans with Windows computers. You can import your M4V file to iTunes library. Then you can right click on it and choose "Video Info" to edit M4V video metadata under the tags "Details", "Artwork", "Description", "Options", "Sorting" and "File".
Part 2. One Stop Solution to Edit iTunes Movie Metadata
Have you ever encountered the issue that your M4V files can't be played or opened on any tagging programs? If so, your M4V files maybe Apple FairPlay DRM protected. The DRM is for stopping illegal users to distribute iTunes digital files for making money. But it also affect the friendly experience of paid illegal users.
Apple has applied such encryption to all the digital video contents including movies, TV shows, extras, rentals, purchases.Thankfully, it is not difficult to remove DRM and get out of the limitation by using a third-party DRmare iTunes Movie Editor for Windows/Mac. With it, you can even trim iTunes movies into segments, adjust video parameters, add effects/watermarks/subtitles/audio.
DRmare iTunes M4V Editor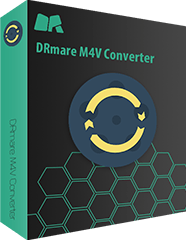 Batch remove DRM from multiple iTunes TV shows, movies within 1 click
Convert iTunes M4V to MP4, MOV, AVI, MOV, MKV, HEVC with up to 20X faster speed
Edit and preview DRM protected M4V movies in real time
Lifetime free update and technical support, answer your questions in a timely manner
Actually, I have tried all the similar products in the market. DRmare is the one that works best for me. Really impressed with the real time editing and preview technology of DRmare. On DRmare software, I can watch the edited video in real time. For other tools, I have to export the video to preview it which is time-consuming and annoying.
Step 1

Add M4V videos from iTunes

If you have already downloaded M4V movies on your iTunes, you can click the "Add Files" button from the bottom left. And then browse the iTunes media files you want to import.
Step 2

Choose an output format

To make your output video with better compatibility, you can choose other formats such as MP4, MOV, MKV instead of the original M4V. If you'd like to keep 100% quality, please choose lossless MP4.
Step 3

Edit M4V files

DRmare combines all the basic and advanced editing features such as adding watermark/subtitle/effect. Please follow the screen instruction to do it as you want. The option to edit M4V metadata is still in developing. But that won't be a problem. Because after removing DRM, you can simply refer to the top 4 best tagging software above to continue the editing.
Step 4

Start converting

Just click the "Convert" button from the bottom right, it will remove DRM and apply the changes you have done simultaneously.
Part 3. Final Thoughts
M4V is a proprietary format developed by Apple. For common M4V files, they work almost the same as MP4. But if your M4V files are purchased or downloaded from iTunes, they are protected with DRM protection. Thanks to the great DRmare software, you can get rid of DRM encryption easily. After that, you won't have any problem on editing metadata info of M4V.
Still have any questions? Please do not hesitate to let's know on the comments below.