The Shape of Water Won Best Picture of 90th Oscar Academy Awards
Los Angeles, March 4th, 2018, the 90th Academy Awards has been held on Sunday night, taking the Hollywood award season to its apex. Jimmy Kimmel host the party with Warren Beatty and Faye Dunaway returned to present the Best Picture after the historic best picture mishap in 2017. This is an unforgettable night for all the Oscar Winners of 2018. The Shape of Water won the top prize Best Picture. Guillermo del Toro and J. Miles Dale graciously accepted the award. Read on to find out more details about the top prize and the complete winner list.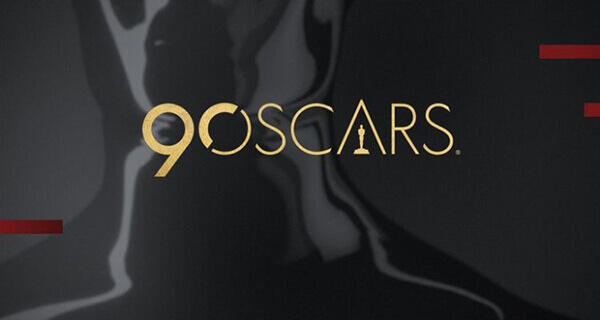 Part 1. The Shape of Water Win Best Picture
In general, six best films of 2017 won multiple awards in the 90th Oscar, led by The Shape of Water which wins Best Picture of 90th Academy Award, followed by Dunkirk, Three Billboards Outside Ebbing, Missouri, Blade Runner 2049, Darkest Hour and Coco.
The Shape of Water: With 13 nominees, it finally won 4 awards in total: Best Picture, Director, Score, Production Design. Of which, The Best Picture is the biggest award of 2018 Oscar, this movie talks a fantastic surreal story.
Dunkirk: A war film, originally received 8 nominations, it took the 3 trophies Best Film Editing, Sound Editing, Sound Mixing home.
Three Billboards Outside Ebbing, Missouri: It stands out from the acting categories. Frances McDormand won the Best Actress as expected and Sam Rockwell won the Best Supporting Actor as well.
Blade Runner 2049: Well-known as the best Sci-Fi sequel of all time, Blade Runner won 2 awards including the Visual Effects and Cinematography.
Darkest Hour: Another 2017 war drama film directed by Joe Wright. Gary Oldman won the best Actor for his fantastic performance. This film also earned the Best Makeup and Hairstyling.
Coco: This is an American 3D computer-animated fantasy which won the Best Animated Feature and Best Song.
Part 2. Full Winners List
Best Picture: "The Shape of Water" produced by Guillermo del Toro and J. Miles Dale
Director: Guillermo del Toro, "The Shape of Water"
Best Actress: Frances McDormand, "Three Billboards Outside Ebbing, Missouri"
Best Actor: Gary Oldman, "Darkest Hour"
Supporting Actress: Allison Janney, "I, Tonya"
Supporting Actor: Sam Rockwell, "Three Billboards Outside Ebbing, Missouri"
Original Screenplay: "Get Out" written by Jordan Peele
Adapted Screenplay: "Call Me by Your Name" written by James Ivory
Foreign Language Film: "A Fantastic Woman"
Animated Feature: "Coco"
Visual Effects: "Blade Runner 2049"
Film Editing: "Dunkirk"
Live Action Short: "The Silent Child" directed by Chris Overton
Animated Short: "Dear Basketball" directed by Glen Keane
Documentary Short: "Heaven Is a Traffic Jam on the 405" directed by Frank Stiefel
Score: "The Shape of Water"
Song: "Remember Me" from "Coco"
Production Design: "The Shape of Water"
Cinematography: "Blade Runner 2049"
Makeup and Hairstyling: "Darkest Hour"
Costume Design: "Phantom Thread"
Documentary Feature: "Icarus"
Sound Mixing: "Dunkirk"
Sound Editing: "Dunkirk"
Part 3. Download and Backup Oscar Movies
There are 24 awards from 59 nominees, most of them are available online now to stream, rent or buy from Netflix, HBO, YouTube, Amazon, Google Play, iTunes. However, if you can't find them online, you may just wait a few more days or just check them from your local theaters.
Oscar winners represent the best movies of the year. Besides streaming them online, you are recommended to download and backup them especially the Best Picture winner The Shape of Water to your local device for enjoying anytime. One thing you should really pay attention to is that most movies downloaded online today are copyright protected. This restriction limits you from playing unless you authorize them. No worries. For movies from iTunes, you can use a special DRM breaker DRmare M4V Converter for Mac/Windows to help you take off DRM copy protection. Check this tutorial to learn more: How to Backup iTunes Movies to External Hard Drive.