Do you want to download MP3 songs for offline listening? MP3 player has been a good memory for many users in 80s. It was so popular and it dominates the music market. Users can freely download MP3 songs online and transfer them to the Sony Walkmans, Apple iPod MP3 players for playback anywhere.
However, gone are the good days that MP3 files are readily available online. Due to the copyright protection, you are hardly find a source provides unlimited download unless you pay fully for the songs.
The streaming music platforms like YouTube, iHeart Radio, Spotify, Vevo, SoundCloud are all copyright protected. You are required to install the music app and Internet connection to verify your account so that to stream music online. That is why some users switch the music devices to mobile phones.
If you are a pure music lover who want the best listening experience with MP3, now there is a best way to record any music online as MP3 format. Now follow the tips to find a best MP3 recorder app and use it to capture MP3 songs with best quality.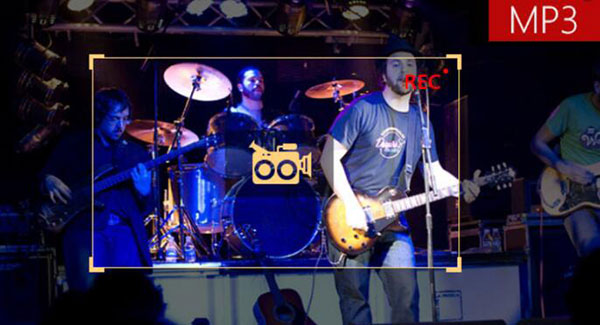 Part 1. How to Select a Best MP3 Recording Program
Free audio recorders software usually don't involve much high technology and is easy to develop. Most of them just monitor and record the sound that comes out of the computer sound card directly.
As a result, the market is full of all kinds of music recorders. It won't be hard to Google and find one directly. But how to distinguish if a music recorder is best is really important for your to get best songs.
Output Quality
Undoubtedly this is most important. A best music recorder for Mac and Windows should keep the original quality without recording extra noise, blank segments and so on.
Sometimes it is difficult to hear the difference between the recorded songs, you can also check the music bit rate, sample rate.
Usability & Compatibility
MP3 music recorder takes real time to record MP3 songs. That is same to all such tools. But the best one can automate the recording process, meaning you just need 1 click to get all your MP3 songs.
Besides, you should make sure the software recorder is compatible with your PC before you use or install it.
Functionality
Some recorder only record from microphone while some only record from speakers, so please make sure it meets your own requirement.
Also, if you want to use the MP3 music for some specific use like ringtone, alarm, you may like to get a MP3 recorder with the trimming and special effect feature.
Part 2. Top 5 Best Online and Desktop MP3 Recording Software
It is really time-consuming to test the software one by one. To save your time, we have curated the top 5 best MP3 recorders including online tools and desktop apps.
#1. DRmare Audio Capture
The reason why it is ranked as the top 1 MP3 recorder for Windows/Mac is because I can't really find any cons from it.
Unlike any other software which basically record MP3 from the computer system sound card or microphone, DRmare MP3 Recorder Software for Windows/Mac takes the recording technology to the next level by creating a standalone virtual sound card.
During recording, it will automatically detect and record the sound tracks with multiple different threads so that they won't interfere with each other. In this way, all the songs quality are kept 100% without any noise.
In addition, it contains the helpful features to capture ID3 tags and edit your music.
The DRmare MP3 Audio Capture supports both Windows and Mac system, you can free download to evaluate it out.
DRmare MP3 Music Recorder for Computer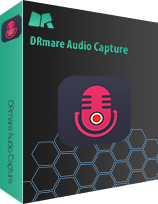 Record music from any websites and players like Spotify, YouTube, BBC
Export online songs to MP3, M4A, M4B, AAC, WAV, FLAC
Easy to use, fast and keep 100% original music quality including metadata, ID3 tags
Save you a bunch of time to batch record hundreds or thousands of music online
#2. Audacity
Audacity is probably the most powerful MP3 recording software for Mac and Window. It contains many advanced audio editing features which mainly exist on paid shareware.
Since it supports both microphone and speakers, you can specify the device you want before recording. Then you can start to play the music and click the "Start" button. When then song is end, you can click the "Stop" button.
Before you export the songs as MP3, WAV, OGG, you can trim the song, customize the settings of noise, silence, rhythm, chirp and much more. In a word, you can do almost any editing you want from there.
Drawback: But since it is so powerful, honestly it will take you relatively long time to completely handle it.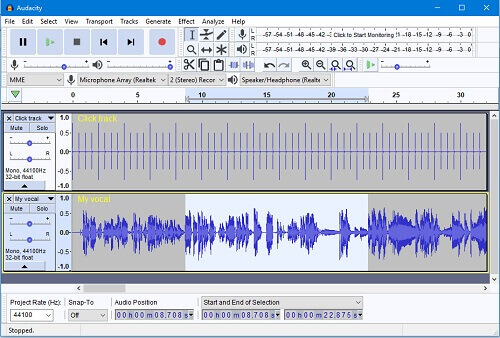 #3. APowerSoft Free Online Audio Recorder
As its name suggest, you can use the MP3 recorder online. But before that, you are required to download and install the launcher first for your Windows PC first. Then you can record any audio on your Windows or Mac computer straightly including microphone and speakers.
When the recording is done, you can export it to MP3, WMA, AAC, FLAC, WAV, OGG, M4A and share it to YouTube, Twitter, SoundCloud, Facebook and other social networking sites.
Drawback: It is impossible to avoid some system noise if there are clicks, popups or any other actions happened during recording.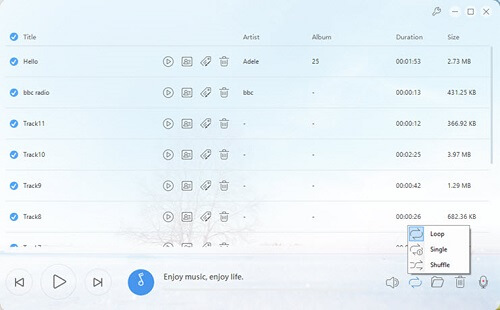 #4. Poodll Record MP3 Online
RecordMP3Onlineis a free online MP3 recorder which works for any devices including Windows, Mac and even some mobile devices. You can one click to start to record voice from your microphone. And if you want to convert other music, you can also click "Upload" to select and convert the file to MP3 format.
Drawback: it doesn't supports to record from speakers. That is to say you can't download songs from online streaming music services to mp3.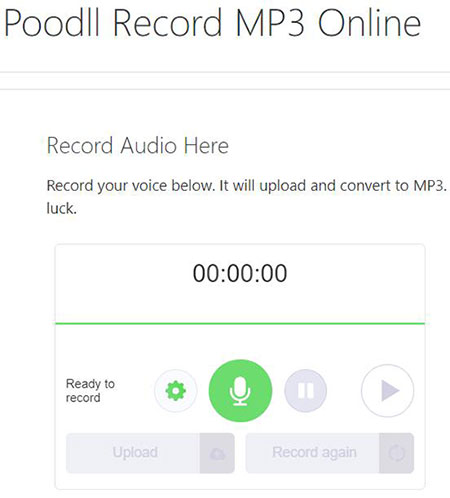 #5. MP3MyMP3 Audio Recorder
This is another best MP3 recording tool for PC which can record music from any sources like microphone, streaming music websites, CD, turntable, phone, video games, cassette and export to MP3, WAV.
Basically, it records any music you are hear. It is operated in a free business model. Fans who find it is helpful can donate for it.
Drawback: I have tried it, honestly it is not perfectly. The output music quality will be reduced more or less and the interface is kind of complicated.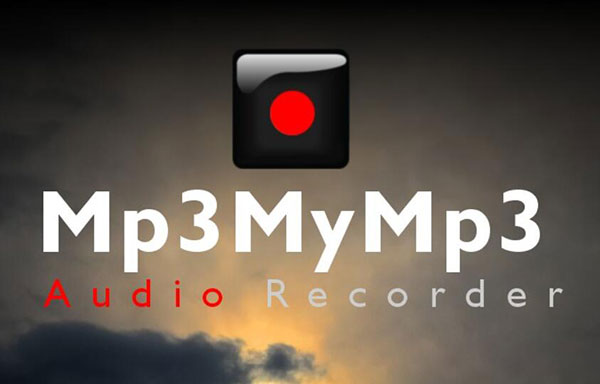 Part 3. Steps to Capture MP3 Songs Losslessly
So you have learned the the top 3 MP3 recorder software, which one should you choose? In my opinion, if you'd like to capture your own voice, the Audacity should work best for you. Else if you just want to download MP3 songs from online website, it is a no-brainer to choose DRmare Audio Capture.
It will not only help you get best quality music but also save your precious time significantly.
Step 1

Open DRmare MP3 Recorder

After launching DRmare software, you will see a list of compatible apps which it support to record MP3 from. You can click "+" if the music app you want is not there.
Step 2

Set Output Parameters

The software is preset to MP3 output parameters, normally you just need to keep the default settings. It is ok if you want to change the codec, channel, sample rate, bit rate.
Step 3

Start to Record MP3 Songs Automatically

You just need to open any music app or browser to play the songs, DRmare will automatically record them to MP3 automatically. You don't need to worry about the songs being interfered with each other since DRmare use the multiple standalone recording threads. All the quality will be kept 100%. And this is where DRmare MP3 recording software stands out from any other recorders.
Step 4

Trim New Music (Optional)

The recorded songs are intact. If you just want a clip for your ringtone, you can trim it. And if you find the tag info is not right, you can modify it easily.
Step 5

Locate the Songs from Your PC.

Finally, you can click "Save" to save the MP3 songs to your local Windows/Mac computer. To locate the songs, please just hover your cursor to the music and then click the "Magnifier" icon.