Apple has just unveiled its yearly top ranking of the popular apps, music, movie, books and more. From the list, we see the flourishment of the new items of from different categories and the classic digital media content such as the Game of Thrones and so on.
As for the TV shows, it contains top 50 TV episodes in total. We can simply log on iTunes and click the 2017 charts category to find the entire TV show list. Are you interested in watching these popular TV series?
To narrow your selection and make it more compatible for you to watch the movies, we will review the top 15 episodes as the must-see ones according to our votes this year.
View also: A Star Is Born Review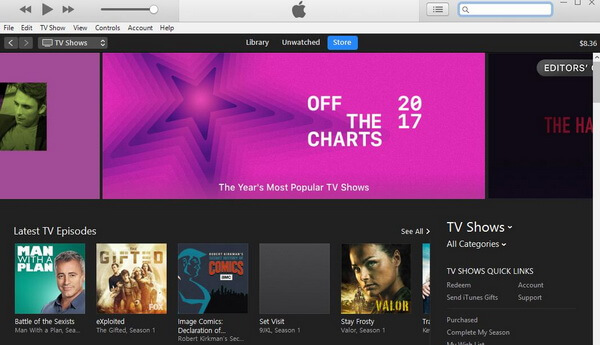 Part 1. Top 6 Must-See TV Episodes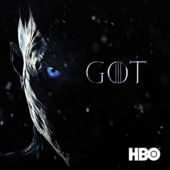 NO. 1. Game of Thrones, Season 7
Genre: Sci-Fi & Fantasy Released Date: Jul 16, 2017 Price: $26.99
Winter has arrived, ice and snow blend, the advent of the war, the major clans are about to face the final battle between life and death. This season tells the story of Denis Targaryan who return to the Westeros and prepare for the unification war. In the North, Jon Snow has consolidated power after his conquest of Ramsay Bolton and seized the Iron Throne and start to threaten Westeros in the form of an army of undead White Walker.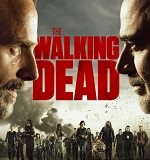 NO. 2. The Walking Dead, Season 8
Genre: Drama Released Date: Oct 22, 2017 Price: $42.99
This is an horror television series on AMC and it consists 16 episodes.. Rick and his survivors bring "All-Out War" to Negan and his forces. The Saviors are bigger, better-equipped, and ruthless - but Rick and the unified communities are doing their best to fight for the promise of a brighter future. The battle lines are drawn as they launch into a kinetic, action-packed offensive.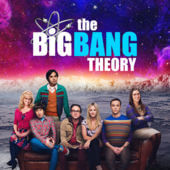 NO. 3. The Big Bang Theory, Season 11
Genre: Comedy Released Date: Sept 25, 2017 Price: $39.99
This is a long running hit. Leonard and Sheldon are brilliant physicists but socially challenged. Their beautiful, smart neighbor Penny wants to teach them something about life. Although their relationship is on and off, Leonard and Penny have finally gotten married. Sheldon proposes to the neurobiologist Amy Farrah Fowler as well. In their daily life, Leonard and Sheldon enjoy playing fantasy games with their fellow scientists Raj, Howard and Howard's adorable wife.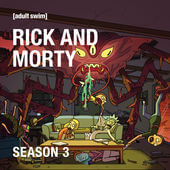 NO. 4. Rick and Morty, Season 3 (Uncensored)
Genre: Comedy Released Date: Jul 30, 2017 Price: $19.99
Rick and Morty is half-hour animated hit comedy series. The season 3 has received positive reviews. It presents the story that a sociopathic genius scientist who takes his inherently timid grandson on insanely dangerous adventures across the universe. Rick Sanchez is living with his daughter Beth's family and constantly bringing her, his son-in-law Jerry, granddaughter Summer and grandson Morty into intergalactic escapades.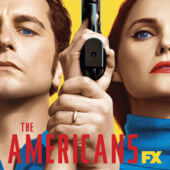 NO. 5. The Americans, Season 5
Genre: Drama Released Date: Mar 07, 2017 Price: $34.99
The Americans stars Keri Russell and Matthew Rhys as undercover Soviet spies in the United States. In this season, the arranged marriage of Philip and Elizabeth Jennings grows more passionate and genuine in the midst of the escalating Cold War. Paige's budding love with Matthew, the son of their neighbor, FBI Agent Stan Beeman, further complicates matters since Stan, Philip's best friend remains the greatest threat to the Jennings' safety.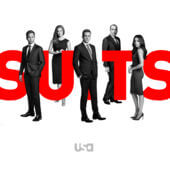 NO. 6. Suits, Season 7
Genre: Drama Released Date: Jul 12, 2017 Price: $34.99
Mike is officially recognized as a lawyer and has accepted Harvey's offer to return to the firm. Season 7 will see the team back together again at Pearson Specter Litt - each handling their own struggles as they adapt to a new world order without Jessica.
Part 2. Nine More iTunes TV Series Recommended
PAW Patrol, Vol. 8 - It is a CG action-adventure preschool animation. It stars a group of six heroic puppies led by Ryder who is a tech-savvy 10-year-old boy.

This Is Us, Season 2 - This is a smart, modern romantic comedy that will challenge your daily thoughts around people you know.
Modern Family, Season 9 - Modern Family stars the Pritchett-Dunphy-Tucker clan, a rather large and mixed family. These three families together give us an honest and funny look into the sometimes warm, sometimes twisted, embrace of the modern family.
Grey's Anatomy, Season 14 - High strength medical drama, follows Meredith Grey and the team of doctors at Grey Sloan Memorial who are faced with life-or-death decisions everyday. They seek comfort from each other, and sometimes more than just friendship. Together they learned that neither medicine nor relationships can be defined in black and white.
Better Call Saul, Season 3 - This episode series follow the twists and turns of Jimmy McGill's devolution into Breaking Bad's Saul Goodman – Albuquerque's most notorious criminal lawyer. Six years before he meets Walter White, Jimmy is a more or less law-abiding small-time attorney hustling to champion his underdog clients, build his practice and become famous.
Sherlock, Series 4 - Sherlock returns with three brand-new feature length episodes, promising laughter, tears, shocks, surprises. The highly anticipated fourth series begins with the nation's favourite detective, the mercurial Sherlock Holmes, back once more on British soil, as Doctor Watson and his wife, Mary are becoming parents for the first time.
Scandal, Season 7 - Everyone has a secret and Olivia Pope has committed her life to protecting the public images of the nation's elite by keeping those secrets confidential. Pope's team are at the top of their game when it comes to finishing tasks for their clients, but they found it hard to fix those things closest at hand.
RuPaul's Drag Race, Season 9 (Uncensored) - This season's drag queens are fiercer than ever, competing to snatch the coveted title of "America's Next Drag Superstar." This year's intense race to the crown features unpredictable competition, gag-worthy performances, and amazing moments.
Big Little Lies - Be adapted to Liane Moriarty's bestselling book, this subversive, comedic drama series tells the story of three mothers of first-graders whose seemingly perfect lives unravel to the point of murder.
Part 3. Tips to Watch iTunes TV Shows
In short, these are the perfect TV shows among the top TV charts. Have you watched the top TV shows above yet? If not, you should go ahead to purchase these appealing episodes from iTunes to enjoy. And there are many ways to watch them in many way such as computers, iPhone, iPad, iPod Touch. If you have the Apple TV 4K, you can even stream them to your wide screen TV or any other large display devices.
If unfortunately you don't have the Apple TV, you will be limited to play them on Apple devices only. What can you do if you want to watch the TV shows on other high definition TVs? No worries, there is another available solution to convert iTunes movies to universal video files by DRmare M4V Converter for Windows/Mac. It is a well-known software for its fastest converting speed and great 24/7 instant technical support and lifetime free update. What is more, the trial version has is free of charge. So why not download the free trial version and follow the instruction: How to Play iTunes Movies on Smart TV to try it out now?