It is time to celebrate the December holidays now. One of the best way is to watch Christmas films. They are different from the Oscar winners or any other blockbusters, but always bring lots of fun and memories for all kids and families. If you can spare some to stay with the kids, nothing is better than grab the popcorn and curl up on the sofa to watch a Christmas films. They will not only help us get into the spirit of Christmas but also brings us unforgettable memories.
To look for even more holiday cheer, you can also take a look at our top Christmas movie list. Here we have gathered top picks from the best family comedy movies and animated Christmas movies.
View also: Top 8 Best Thanksgiving Movies for Family
No. 1 The Polar Express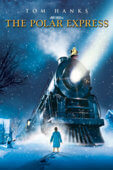 Released: 2004 Director: Robert Zemeckis Price: $14.99
Based on children's author Chris Van Allsburg's modern holiday classic, The Polar Express tells the story of a young boy, who believes in the existence of Santa Claus deeply although peoples around tell him it is just a myth. But on a Christmas eve night, all these change, when a mysterious train arrives in the middle of the night. The young boy was invited to ride to the North Pole and see the Santa Claus. It tells us the wonder of life never fades for those who believe.
No. 2 Mickey's Magical Christmas: Snowed In At the House of Mouse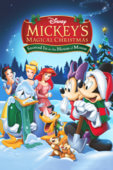 Released: 2001 Director: Burny Mattinson, Roberts Gannaway & Tony Craig Price: $17.99
When a big snowstorm leaves everybody stranded, Mickey and all of his guests at The House of Mouse, including Pooh, Piglet, Belle, Snow White, Ariel, and various of his old and new friends, broke the cookies and hot chocolate to help Donald fix his tattered Christmas spirit. The fun begins when Minnie pulls out their favorite holiday home movies and everyone starts to recall. Their magical memories soon put everyone in the Christmas mood -- even temper Donald, who ultimately becomes the star of the night. As everybody raises their voice in happy song, they realize that the "Best Christmas Of All" is the one you share with all of your friends!
No. 3 Curious George: A Very Monkey Christmas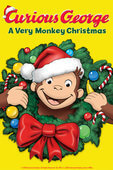 Released: 2009 Director: Curious George: A Very Monkey Christmas Price: $14.99
George and The man with the yellow hat are having a very happy time counting down the days before Christmas. There's only one problem: neither of them can figure out what to give the other for a present. The man is having difficulty reading George's wish list and George have no clue about what to get for the man who has everything. Will they be able to find the answers before Christmas morning? Just want this fun Christmas movie.
No. 4 Barbie in the Nutcracker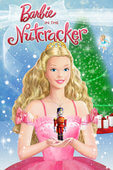 Released: 2001 Director: Owen Hurley Price: $9.99
Barbie magically comes to life in this modern adaptation of the E.T.A. Hoffmann classic. Barbie, playing the role of Clara, receives a beautiful wooden Nutcracker as a gift from her favorite Aunt. Clara falls asleep that night, the Nutcracker springs to life to resist the evil Mouse King who has invaded Clara's parlor. She wake up and aids the Nutcracker, but the Mouse King casts an evil spell to shrink her. Clara and the Nutcracker set off on a spectacular adventure to find the Sugarplum Princess, the only one who can break the Mouse King's evil enchantment. This store tell us if you are kind, clever and brave, anything is possible.
No. 5 The Nutcracker Sweet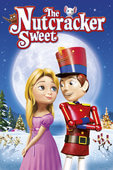 Released: 2015 Director: Eduardo Schuldt Price: $9.99
It is Christmas eve and the Silberhaus children are excited for the festivities to start. Marie and Fritz are playing in the children's room when their godfather Drosselmayer arrives and sends them with an early Christmas gift, a Nutcracker. Marie witnesses a battle between a enormous army of toy soldiers led by the Nutcracker against a terrible platoon of mice commanded by the Mouse King. Follow Marie and Fritz's journey in the kingdom of dolls, through the Christmas forest, past the Almond Milk sea, and the palace of the Marzipans.
No. 6 A Muppet Christmas: Letters to Santa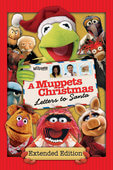 Released: 2009 Director: The Muppets Price: $17.99
Celebrate the season with all your favorite Muppets in this moving holiday movie. Whoopi Goldberg, Uma Thurman, Nathan Lane and other sensational guest stars join our fuzzy friends on a wild and wacky Christmas adventure full of side-splitting laughs and memorable music. When Gonzo forgets to mail three letters to Santa, he persuades Kermit and the gang to help him deliver the notes to the North Pole. Along the way, they find that Christmas is the time to be with those you love most, as they dash home to make a friend's Christmas wish come true. Letters To Santa is hours of holiday fun for the whole family!
No. 7 Sesame Street: Elmo's Christmas Countdown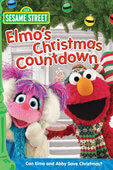 Released: 2010 Director: Gary Halvorson Price: $9.99
There's a miracle on Sesame Street in this special holiday story. Elmo, Abby Cadabby, and their new friend Stiller the Elf are going to count down to Christmas with the Christmas Counter-Downer. However all the counting boxes have gone missing and Christmas may never come again! Can Elmo, Abby and Stiller the Elf save Christmas? With the help of very special guests Sheryl Crow, Jamie Foxx, Anne Hathaway, Jennifer Hudson, Alicia Keys, Brad Paisley, Ty Pennington, Steve Schirripa, Tony Sirico, and Kevin James, Elmo and friends will learn to believe in Christmas miracles.
No. 8 One Magic Christmas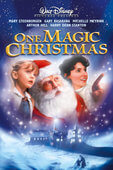 Released: 1985 Director: Phillip Borsos Price: $17.99
The Award-winning actress Mary Steenburgen Joa gives a solid performance as Ginny Grainger, a young mother who rediscovers the joy and beauty of Christmas, thanks to the unshakable faith of her six-year-old daughter Abbie and Gideon. Ginny's very own guardian angel. Ginny's wondrous experience will touch your heart and warm your soul in the everlasting tradition of past Disney favorites. One Magic Christmas meets all your most cherished Christmas fantasies. Share it with the people you care most.
No. 9 All I Want for Christmas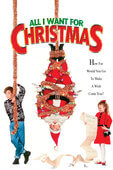 Released: 1991 Director: Robert Lieberman Price: $14.99
There is not a Christmas gift from Macy's can make teenaged Ethan and his younger sister Hallie happy. They want their divorced parents back together! With lots of humor, heart and yuletide sparkle, All I want For Christmas is all you could want in a family film treat. Ethan Randall and Thora Birch play the siblings who come up with a frisky idea to reunite their parents. Movie legend Lauren Bacall plays the sympathetic grandmother who assists the kids. And Leslie Nielsen show up as Santa Claus. You will surely find a surprise in this movie!
No. 10 Prancer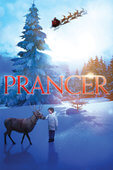 Released: 1989 Director: John D. Hancock Price: $14.99
Nine-year-old Jessica believes in Heaven, Santa Claus and flying reindeer. One day, she found a wounded reindeer in the snowy woods. Thinking that it is the real Prancer, she hopes to nurse it back to health and return it to Santa. Her effort to save it brings about wonderful changes in the lives of everyone: her father, their unusual neighbor, a crotchety veterinarian, a department store Santa, and other people in the town.
More Tips: Best Way to Watch iTunes Christmas Movies
These are all the best Christmas movies for family and kids we pick after reviewing hundreds of Christmas films. As one of the largest digital media file provider, iTunes have all of these top Christmas movies. iTunes remains one best source for many video lovers to grab movies. Some of these movies may not be available on any movie stores such as Amazon, NetFlix and so on.
If you prefer to buy the movies from iTunes, one special thing you need to remember is that iTunes movies are having DRM protection. So make sure you have the right device to play them such as computers, iPhone, iPod Touch, iPad and so on. So to want to watch them on other devices such as widescreen smart TV, you can either use an Apple TV set-top box or get rid of DRM protection. DRmare M4V Converter is a intuitive DRM removal tool which can crack DRM within a few clicks with 20X faster speed. For more info, you can visit: How to Play iTunes M4V Movies to Widescreen TV. Hope you have a fun and great Christmas this year. If you have any questions, please leave your comments below.