For over 10 years, the Marvel properties have been up and down to bring more must-see scenes. Right from 'Iron Man' to the latest 'Black Panther' that was released late last year, it is evident that the Marvel Studios parade each movie to hook you uniquely. Each Marvel release is a major event that fans look towards with supersized marathons. The methodical approach and steadiness in expansion have brought forth the best MCU movies. Let's rock down to the top 10 Marvel movies of all time.
#1. Black Panther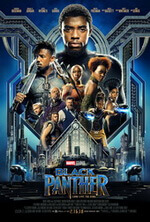 Ryan Coogler gives a gripping story of a well-balanced battle between two forces. Released just about a year ago, Black Panther takes us to the events of Captain America. Prince T'Challa eventually comes back home with a mentality to serve as the new king. However, challenges that he bumps into forces him to look for other avenues of help. Teaming up with other agents may be an answer. Check it out and get the full insight.
#2. The First Avenger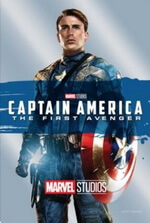 Avenger was the first superhero team-up movie. Right from Age of Ultron to a more dramatic Captain America, there is more than meets the eye. When Captain America Thor Hulk Hawkeye and the Black Widow meet, they quickly pair up and fight Loki. This is how they eventually save the world in this best marvel movie of all time.
#3. Avengers Endgame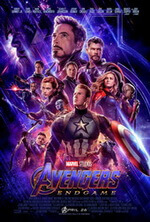 Endgame comes at the right time when the universe is in ruins. It hence focuses on restoring balance to the universe one more time with the help of some remaining tough allies. In the end, emotional balance is sought to help the case and ensure there is peace.
#4. Thor: Ragnarok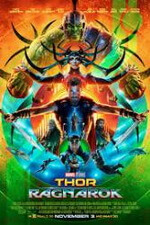 He initially defeated the Dark Elves and four years later, Thor finds himself trapped in the wacky planet of Sakaar. Check it out from among the top marvel movies and find out how Thor plans to fight the defending champion of the Grandmaster. Wait until you see the shock on his face when he realizes that the opponent is an old friend and fellow Avenger. Events unfold when he realizes that he has forgotten to bring along his harmer and is weapon-less.
#5. Iron Man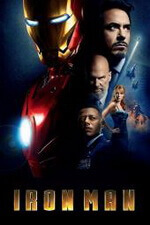 Among the top 10 marvel movies, Iron Man is about the genius, billionaire and philanthropist playboy Tony Stark who is given the mandate to do a weapons presentation to a unit in Iraq. But when he finally gets a ride, it ends on a bad note when eventually enemies attack their convoy. Even though he comes out safe, he has to battle the car battery that he finds has attached to his heart after the confrontation. It's amazing how he finally looks up to the battery to power something else within him, hence the birth of the 'Iron Man' title.
#6. Guardians of the Galaxy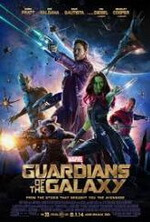 This movie starts on planet Earth when Peter Quill was still young and takes us to planet Morag where Peter now spends his time searching for a mysterious Orb. He then becomes the main target of a manhunt that's led by Villain Ronan the Accuser. Check out this best marvel movie to find out what Peter does once Ronan finally acquires the mysterious Orb.
#7. Spider Man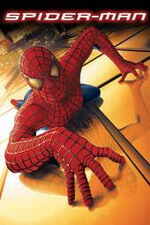 Spider man as he is fondly known started as young Peter Parker. A high-school boy who comes to learn of his unique powers and then later begins to navigate his newfound identity as a superhero is what gives this movie the name Spider Man. He looks unto his mentor Tony Stark with much zeal. The famous Spider Man can wait to be given a mission to foreshow his newfound skills.
#8. Ant Man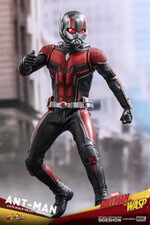 Scott Lang finds himself in trouble again just after being released from prison. He steals a powerful suit but is quick to think straight to return it. It's upon returning the suit that he lands in the hands of a mysterious man, Hank Pym, the inventor of the powerful suit. Scott is going to be the new 'Ant-Man' with a suit that has the power to shrink in size but increase in strength. Pym wants to use Scott for his idea of Pym Particle, the special formula that can shrink that powerful suit to the caliber of an Ant. This is to prevent Darren, Pym's former apprentice from replicating his design. Be on the watch for what Scott and Pym plan to do next.
#9. Doctor Strange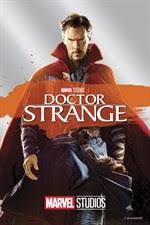 This is another top 10 marvel movies of all time that's full of intrigue and mystery. Dr. Stephen Strange is involved in a car accident, leaving his fingers and hands damaged. He then sets out on a journey to find healing but is amazed to know that the healing can come from his mind. It's at Kamar-Taj that he learns how to use his mind to heal himself via mystic arts. All is not over until the Ancient one reveals to Dr. Strange the astral plane and Mirror Dimension for the mission to save the world.
#10. The Incredible Hulk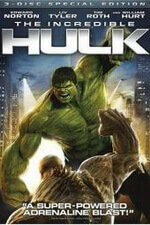 Scientist Bruce Banner finds himself in a new personality after getting involved in a deadly gamma radiation accident. Though he survives, all is not well because he still needs a cure to finish his inner force of rage. This makes him turn into a massive green monster, The Incredible Hulk. Though close to the cure, Bruce is still in trouble. General Ross and his team want to use his condition for military weaponry. Will he survive now that there is a soldier who also turns into a more terrifying beast just like Hulk?
Conclusion
That is all it is to it. Marvel has accompanied us for more than 10 years. Have you ever watched these top Marvel movies of all time? Giving the situations that not all these movies are in theatre, the best way to watch these movies is from iTunes.
And to save your money, you can also just rent the movies from iTunes and use the DRmare M4V Converter for Mac/Windows to help you turn them to MP4 for backup forever. For more info, you can also visit: How to Convert iTunes M4V to MP4.