Because the year of 2017 is coming to the end, Apple has unveiled its 2017charts, including music, movies, TV shows, books, most popular apps as well as podcasts from Apple music, iTunes store, iBooks store, etc. According to the iTunes movie chart of 2017 created by Apple's editors and curators, no doubt that there are various movies worthy reviewing on iTunes.
Although they claim that the top movie of this year was "Moana," followed by "Rogue One: A Star Wars Story" and "Wonder Woman", if you don't want to miss any anticipated iTunes movie and exactly looking for some wonderful movies to download, below is a chart of top 8 best and most popular movies available on iTunes store to purchase and rent so that you can watch these iTunes movie purchases and rentals on your iPhone, iPad, iPod Touch, Apple TV 4K and more.
View also: Top 8 Places to Download 4K Movies
No. 1 Moana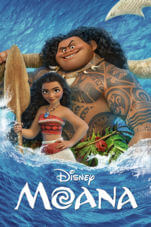 Genre: Kids & Family Released Date: 2016 Price: $14.99
As the 56th Disney American 3D computer-animated musical fantasy-adventure film, although Moana was released on November 23, 2016, it has attracted millions of audiences and gotten positive reviews from critics. It's worth mentioning that it ranked first place on iTunes movie chart. The movie tells the story of Moana, the strong-willed daughter of a chief of a Polynesian village. Because of a blight strikes, her people are facing a crisis of death. As a result, Moana sets sail in search of Maui, a legendary demigod, in the hope of returning the heart of Te Fiti to save her people.
No. 2 Rogue One: A Star Wars Story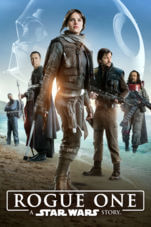 Genre: Action & Adventure Released Date: 2016 Price: $19.99
Directly by Gareth Edwards, Regue One: A Star Wars Story, also short for Rogue One, is an American epic space opera film. In a time of conflict, a group of unlikely heroes band gather together to steal the ultimate weapon of destruction from the Empire, the Death Star. From the Star War, no matter how ordinary you are, you can choose to do some extraordinary things and become part of something greater than yourself.
No. 3 Wonder Woman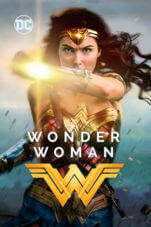 Genre: Action & Adventure Released Date: 2016 Price: $19.99
Based on the DC Comics character, Wonder Woman is a 2017 American superhero film. Instead of the Wonder Woman, she was the princess of the Amazons, namely Diana and trained to be an unconquerable warrior. Diana rescus an American pilot Captain Steve Trevor when his plane crashes off the Themysciran coast. The island is soon invaded by a German ship pursuing Trevor and a massive conflict rages in the outside world. At the same time, Diana leaves her home, because she convinces that she can stop this threat.
No. 4 Atomic Blonde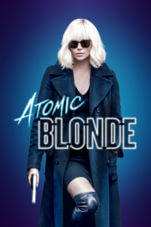 Genre: Action & Adventure Released Date: 2017 Price: $19.99
Based on the graphic novel, the Coldest City, Atomic Blonde is an American action spy thriller film in 2017. As an elite MI6's most lethal assassin, Charlize Theron is sent to Berlin on a covert mission during the Cold War to investigate the murder of a fellow agent and recover a missing list of double agents while fighting ferocious killers.
No. 5 Wind River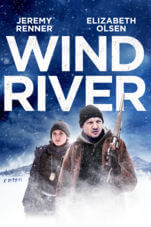 Genre: Action & Adventure Released Date: 2017 Price: $19.99
Written and directly by Taylor Sheridan, Wind River is a 2017 American neo-Western murder mystery film. If you would like to watch something scary, Wind River can't miss for you. Wind River is a chilling thriller. This film focuses on the death of a local girl. Acting in concert with the local game tracker with deep community ties and a haunted past, Elizabeth Olsen, a rookie FBI agent starts to investigate the murder of a local girl on a remote Native American Reservation and hopes to solve her mysterious death.
No. 6 Home Alone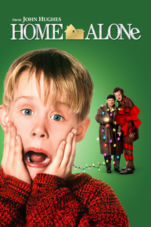 Genre: Comedy Released Date: 1990 Price: $19.99
Although it was released on 1990, Home Alone is worthy reviewing again, especially for the coming Christmas Day. When it comes to Christmas, most of us will feel happy and anticipated to welcome Christmas, except for Kevin McCallister, an eight-year-old boy. Since his family flies to Pairs for Christmas vacation, but he is mistakenly left behind. Overnight, this little boy has become the man of the house. Unfortunately, two bumbling burglars are trying to break in. Therefore, Kevin is rigging some booby traps to welcome them. What a funny Christmas day!
No. 7 Cars 3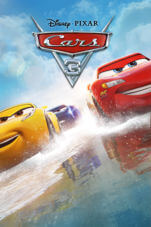 Genre: Kids & Family Released Date: 2017 Price: $14.99
Cars 3 is a 2017 American 3D computer-animated sports comedy-drama film. Although this movie was released for only 6 months up to now, it has grossed over $383 million worldwide and received generally positive reviews. Blindsided by a new generation of blazing-fast racers, Lightning McQueen would like to get back to the game. With the help of Cruz Ramirez and the inspiration from the late Fabulous Hudson Hornet, Lightning McQueen sets out to prove that he is still the best race car all over the world.
No. 8 Sing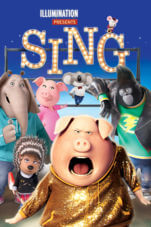 Genre: Kids & Family Released Date: 2017 Price: $19.99
Produced by Illumination Entertainment, Sing is a 2016 American 3D computer-animated musical film. It is not only a visual feast, but also a feast of hearing, since this film contains more than 60 music songs from famous artists and also has an original song by Stevie Wonder and Ariana Grande called "Faith". In this film, you will enjoy the world's greatest singing competition for the purpose of saving optimistic Buster Moon's crumbling theater.
More Tips: Enjoy iTunes Movies on More Devices for Playback
Have you decided which movie to watch firstly on your Apple ecosystem? From the beginning of this article, you might know that you can play iTunes movies on Apple devices, such as iPhone, iPod Touch, iPad, and Apple TV 4K. Then how about watching movies purchased and rented from iTunes store on non-Apple devices, such as smart TV, Android smartphones and tablets, Windows phones and other popular devices?
When we talking about playing iTunes purchases and rentals on other non-Apple devices, the first thing we should keep in mind is that iTunes digital content, not only movies, but also TV shows, music videos, audiobooks, and more are protected by FairPlay DRM technology, which prevents iTunes users from playing them on any other unauthorized device.
If you would like to play them on more portable devices, you should remove DRM protection from iTunes purchased movies with the help of DRmare M4V Converter, an extraordinary iTunes movie DRM converter. It enables you to get rid of DRM restrictions and convert iTunes M4V to other common formats, such as MP4, MOV, AVI, MKV, and so on. In short, you can play iTunes DRM movies on any devices as your needs. For more detailed information to remove DRM from iTunes movies with DRmare, there is a useful source page for your reference: How to Remove DRM from iTunes Movies Losslessly.