Halloween is coming. There are many fun things to prepare for Halloween such as decorating house, Halloween costumes, foods, parties and the most important are the Halloween movies. Unlike other holidays, Halloween is the only holiday that comes with an entire genre of movies associated with it.
But since there are so many Halloween movies available, you may find it hard to decide which is the best horror movie to watch on Halloween eve.
Here we have collected the top 10 best scary movies from all time. They embody the hybrid of fear, fun and fantasy that makes the holiday more popular and wonderful. You can try to watch these scariest Halloween movies with your family in the wonderful time of this year.
View also: Top 8 Best Thanksgiving Movies for Family
No. 1 The Witches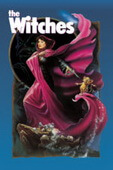 Released: 1990 Director: Nicolas Roeg Price: $14.99
Produced by Jim Hansen's famous creature shop which offers amazing special effects. The Oscar winner angelica Houston stars in this fantasy and exciting story. A nine years old child and his grandmother witch conspiracy to put all the children into mouses in Britain.This movie is full with relish and high comic style, a triumph of imagination.

No. 2 Practical Magic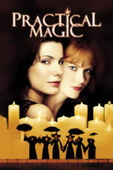 Released: 1998 Director: Griffin Dunne Price: $14.99
Sexy stars Sandra bullock and Nicole Kidman heat up the small screen. These "charming" sisters use their genetic talent magic to overcome obstacles and find true love finally. You will find how funny, clever and smart these sisters are by watching this drama movie.
No. 3 The Nightmare before Christmas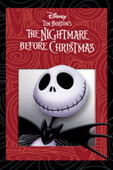 Released: 1993 Director: Henry Selick Price: $12.99
Come into a world full of magic and extraordinary miracle, each festival has its own special land and imagination, unique character! The Nightmare before Christmas heartfelt story tells Jack Skellington in the Halloween pumpkin king town, run into all the things in the night. Tired of the same old trick and treat, he desire for more and soon came across town brilliant magic Christmas Town!
No. 4 Coraline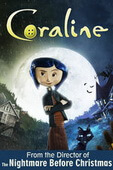 Released: 2009 Director: Henry Selick Price: $14.99
This is a visually stunning stop-motion animation like you've never seen before! Coraline Jones is bored in her new home, until she found a secret door which took her to a world like her own. But when the fantasy adventure the danger and her "other" mother tried to keep her there forever, Coraline must rely on her wits and her courage to go home.
No. 5 The Exorcist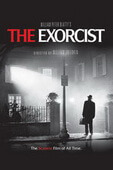 Released: 1973 Director: William Friedkin Price: $14.99
Break all kinds of box office records and receive two Academy Awards and four golden globe awards, this is a dramatic convincing and philosophy story about a little girl disturbed by an unknown evil force. Recompose from the William Peter Blatty's bestseller, it won the Golden Glode Award for best picture of 1973.
No. 6 Scary Movie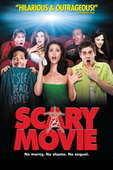 Released: 2000 Director: Keenen Ivory Wayans Price: $7.99
The movie give rise to one thousand laughs and has several sequels. It is featuring some of the most heinous of modern horror film comedy and comical satire. Carmen Electra, Marlon Wayans, Jon Abrahams, Shannon Elizabeth, Shawn Wayans, and Cheri Oteri are at their sidesplitting best as thrill-seeking teenagers.
No. 7 Donnie Darko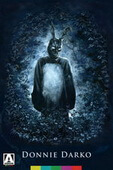 Released: 2001 Director: Richard Kelly Price: $9.99
Donnie was a troubled high school student. In the treatment, easy to sleepwalking and have an imaginary friend, a man named frank six feet of rabbit, tell him the end of the world will be in 28 days 6 hours 42 minutes and 12 seconds. During that time he will navigate teenagers life, narrowly avoiding death in the form of a jet engine, under the direction of frank's disorder and try to keep the space-time continuum.
No. 8 The Conjuring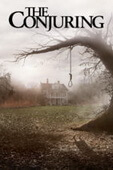 Released: 2013 Director: James Wan Price: $14.99
It tells a true story of world famous supernatural investigators Ed and Lorraine Warren. They are called to help a family threatening the existence of a dark in a hidden farmhouse. Forced to confront a powerful demonic entity, warren found itself in the worst case of their life.
No. 9 The Cabin in the Woods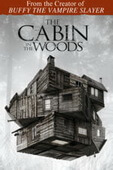 Released: 2012 Director: Drew Goddard Price: $12.99
Curt and a group of friends noisy college students taking wild weekend in an isolated house, night was awful, supernatural beings endless fear. When teenagers start to show horror movie behavior standard, a group of skilled workers in the control room to manipulate their every move! And their efforts have been all around eye in the sky, do they have a chance to escape?

No. 10 Scream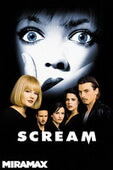 Released: 1996 Director: Wes Craven Price: $9.99
Came after a series of mysterious deaths of their small town, a group of friends by Sidney Prescott alternative become the target of a masked killer. This big market "thriller" launched a scream of franchising and has injected new vitality for the horror film.

More Tips: Watch iTunes Halloween Movies on Widescreen TV Freely
Of course, there are a lot of other great Halloween videos which we didn't add in the list. But the above 10 horror movies are ranked as the best ones in iTunes according to different aspects such as contents, reviews etc. You can simply enjoy them with your friends or family on Apple devices such as Mac computers, IOS devices, iTunes and you can even stream the Halloween movies on Widescreen TV via Apple TV.
But what if you don't have an Apple TV? Can you still watch the horror movies on a big screen TV with your family? Rest assured. There is a best alternative surely. You can directly use a powerful DRM remover DRmare M4V Converter to help you break the DRM protection from the iTunes Halloween movies in an easy way. And then you will be able to transfer the movies to your smart TV via a USB flash drive to play flawlessly. DRmare M4V Converter is the fastest yet lossless converter in the market, so it won't take a long time to convert your videos and the quality will be the same as original. To find out the detailed instruction, please visit: How to Play iTunes M4V Movies to Widescreen TV.