Nowadays almost every TV has the smart feature to stream videos online. It is pretty easy to stream videos through the channels like Netflix, Hulu, Amazon Video etc. But it is not necessarily that all of them are built with 4K streaming feature especially for the old model TVs. So what can you do if you want to stream 4K videos from these TVs?
No worries. Fortunately there are many third party streaming sticks, set-top boxes and game consoles with 4K video streaming features in the market. By getting and installing such a device, your TV will be enhanced with lots of smart features immediately. For your convenience, we have picked up the list of best 4K streaming media players of 2017 here after comparing the content, performance, price and other extra features.
View also: Top 8 Websites for Watching 4K Movies
1. Roku Stick+ ($70) - Best 4K Streaming Device Overall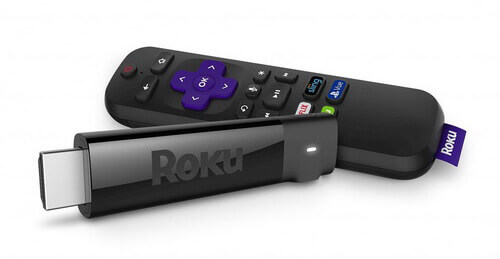 Roku has always been well known for its streaming hardware products which are integrated to many TVs such as the TCL Roku TV. There are many different models which supports 4K like the Roku Ultra, Roku 4, Roku Premiere+ etc. But the one I highly recommended is the Roku Stick+. It may not be the most powerful one, but it offers an overall best experience. This streaming stick has a very small and exquisite size yet with powerful 4K HDR features. It provides more than 5000 channels including the Amazon Video. Also, it costs only $70, this makes it the a best value for its brilliant streaming video quality and powerful performance.
View also: How to Play iTunes Movies on Roku
2. Nvidia Shield ($179) - Best 4K Android TV Player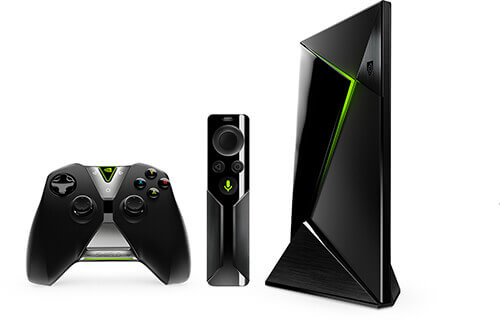 The Nvidia Shield, also known as Shield Console or Shield Android TV. It integrates the features of both set-top box and game console. You can enjoy your favorite movies and shows from apps like Hulu, Netflix and Amazon with 4K resolution and 60 FPS as well as download high-end Android games. With the Tegra X1 chip and 3GB RAM, everything runs smoothly on the device. The Shield has the ability to act as a Plex Media Server, play your own media via USB and you can voice search your videos through the Google assistance and other features etc. It is one of the most versatile streaming devices though the price is a little high at $179.
View also: How to Stream iTunes Movies on Nvidia Shield
3. Apple TV 4K ($180) - Best Device to Stream iTunes 4K Movies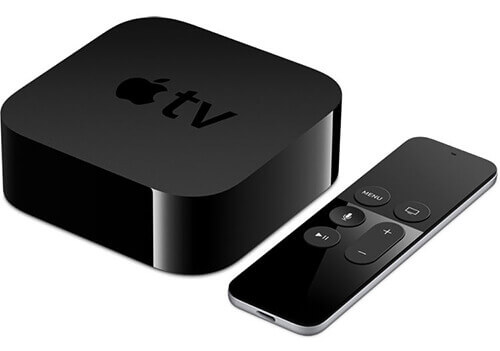 Apple didn't update its Apple TV to support 4K content until recently. With the Apple TV 4K, you can buy and stream 4K HDR and Dolby Vision iTunes movies easily. The price of the all the 4K videos is just the same as the HD ones, so you don't need to worry about spending more money on enjoying 4K titles. Apple TV supports the Airplay feature. If you happen to have multiple Apple devices like iPhone, iPad or iPod Touch etc., you will get the most out of the Apple TV. Besides that, the voice remote enables you to use the Siri to search videos and even control your smart home devices.
View also: How to Stream iTunes Movies to Apple TV
4. Xbox One S ($276) - Best Game Console with 4K Streaming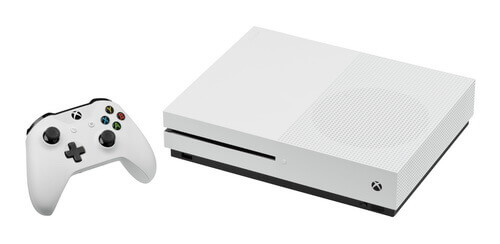 Xbox One is a series of eighth generation game consoles developed by Microsoft. In 2016, a new refreshed model called Xbox One S was released. which has a more beautiful design and support 4K video playback and on-screen visual improvements. It supports more than 50 video streaming apps, a large library of blockbuster games and so on, making it a comprehensive entertainment center for your home. We don't recommend you to buy this game console for watching movies only. But if you are a gamer lover who want to enjoy 4K videos, this Xbox One S will suit you perfectly.
View also: How to Stream iTunes M4V to Xbox Game Console
5. Google Chromecast Ultra ($69) - Least Expensive UHD Media Streamer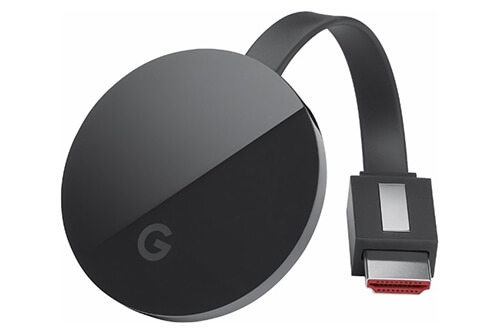 Google steps into the world of 4K video streaming with the release of Chromecast Ultra. Like the other set-top boxes, this streaming stick enables you to watch videos from YouTube, Hulu and Netflix but with 4K and HDR support. It is a most affordable 4K media streaming device on the market. If you like a compact streaming device, then the Chromecast Ultra will be your best option. It doesn't come with a remote, so you have to install the Chromecast app to turn your mobile phone to a remote to stream videos.
View also: How to Stream iTunes Videos to Chromecast Ultra
Final Thoughts
To conclude, above are the top 5 best 4K media players we picked from different catalogs based on our testing. Each one has its strong point, you may choose one which meets your needs best. For example, if you enjoy watching videos and playing games, the Nvidia Shield or Xbox One S can help you best. If you a a Mac fan, then go with the Apple TV 4K. Users who care about price very can pay some attention to the Chromecast Ultra. For my part, the Roku Stick+ works best for me for its biggest 4K content library yet reasonable price. If you have any questions or suggestions about these list of 4K devices, please leave your comments freely below.