In today's world, imaging a life without music and video is simply impossible. Whether you are working out, doing regular chores or moving around the city, it is always possible to have entertainment around. But, users feel the need to have downloaded music too. Online streaming music every time requires the constant presence of a good quality Internet connection on the device, and it consumes significant data. Also, users do not own the copy of music they have streamed.
To address these issues, audio downloader has become quite popular in past few years. With a streaming audio downloader Firefox extension, it is possible to download your favorite music from online streaming sites and store it on your device.
There is an array of audio downloader for Firefox available in the market. But, not all the extensions offer the best quality music download and other features you are looking for.
Firefox is one of the most popular browsers being used by millions of people across the world. A lot of users have been using Firefox to listen to music on online music streaming websites. Firefox also provides tools to download MP3 audios and save them on your computer. Here are the best 5 Firefox audio downloader that you should know about and consider while making a choice.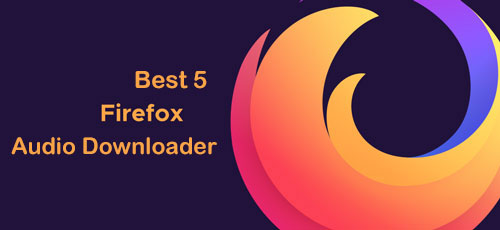 No 1. DRmare Audio Capture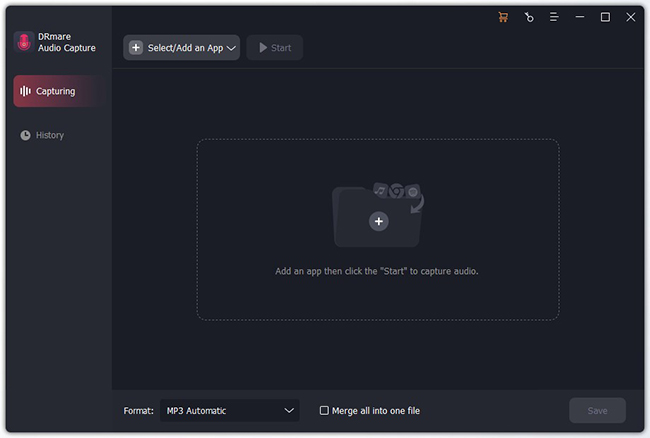 Exceptionally powerful, DRmare Audio Capture works with all media sources. Most other MP3 downloading tools limit downloading to one type of music, this is not the case with DRmare Audio Capture.
With this tool, users can capture music, audio books, podcasts, radio and a lot more. It can be used with popular online music streaming sites like Pandora, Tidal, Apple Music, Spotify, Slacker Radio, Amazon Prime, iHeartRadio and more.
The DRmare Audio Capture works on a lossless audio capturing technology, so recorded songs won't have any loss or extra noise. It does not export microphone voice or system sound clicks to the downloaded music and maintains the metadata present in form of ID3 tags. It allows downloading multiple songs in a batch.
How to Download Audio from Firefox via DRmare Audio Capture:
Step 1. Install and open DRmare Audio Capture on your computer.
Step 2. Check whether the Firefox web browser is in DRmare main screen or not. If not, please drag it in.
Step 3. Hit on the 'audio' icon to set audio format as MP3.
Step 4. Click on the icon of Firefox to play the audio tracks you like and you will see the recording process.
Step 5. Edit and save audios from Firefox to your computer.
Step 6. Touch on the 'Converted' button to check the audio files.
No 2. YouTube MP3 Downloader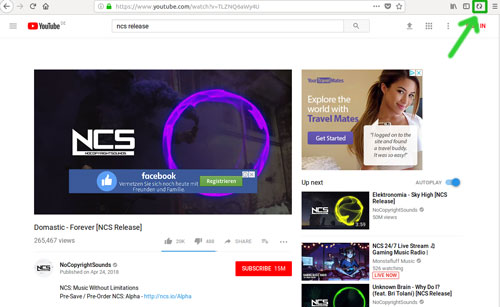 As the name suggests, this is one of the easiest extensions to download YouTube videos into MP3 format on Firefox. The converter provides a premium audio quality of 320kbps. This is the highest quality download and comes with an audio trimmer. The download speed is very good and there are no limits on number of time the download is used.
This extension allows users to download YouTube videos as MP3 quickly and with least quality loss. Along with high download speed, this extension also comes with an audio trimmer, volume control, variable bitrate, audio fade in and fade out and YTMP3 converter.
No 3. TunesKit Firefox MP3 Downloader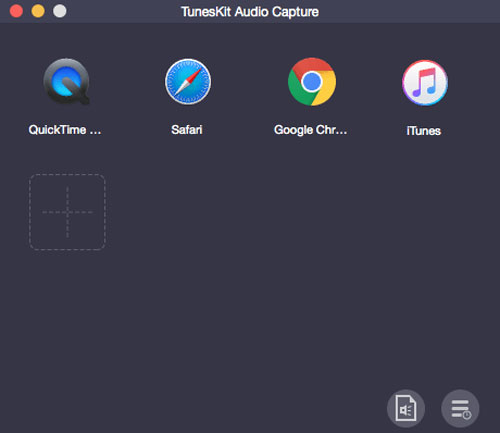 It is one of the oldest tools to download music from Firefox browser. The TunesKit Firefox MP3 downloader is able to capture all types of sounds as well as extract audio tracks from videos.
With this tool, user can capture streaming music, movie soundtracks, in-game sounds, live broadcasts and more. It also records sounds played by other media players and programs like iTunes and VLC to name a few.
Users can capture multiple tracks at once and also extract tracks from Pandora, iTunes, Apple Music etc. Recording audio online is just a matter of few clicks with this downloader. All the records are saved independently in high quality format.
No 4. Audio Downloader Prime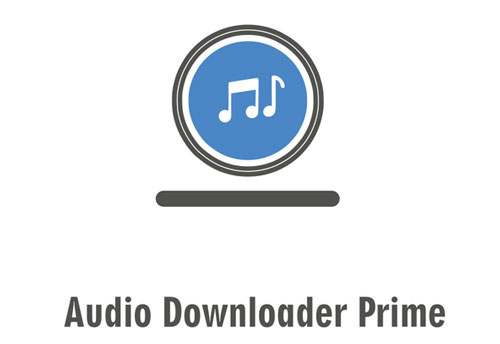 This Firefox extension has been created to allow download of only audio contents. It helps quickly download popular audio formats over the Internet. The extension can be added to the Firefox browser and users can for downloading audio files right from the browser's toolbar window.
This browser extension works in association with Video Downloader Prime and both these tools make a complete package for downloading media contents online.
This tool has got an easy-to-use UI that allow copying audio links to clipboard and downloading audio files. Users can add, disable or delete audio formats and specify minimum size for audios to trigger download. This tool does not work on YouTube videos or YouTube videos that have been embedded on any other website.
No 5. Audacity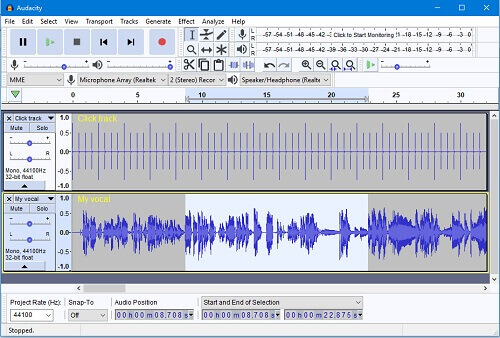 Audacity is one of the powerful multi-functional recording software. It provides an option to download audio files from Firefox. In fact, it has got advanced tools that allow users to even scrap the vocal part from instrument.
Audacity is a freeware tool available in Firefox that has been developed by a group of volunteers as open source. It comes with several functions and options of recording for users. It is an easy-to-use, multi-track audio editor and recorder.
With this tool, users can record live audio, audio playbacks as well as download audio from online streaming websites. It also comes with tools to cut, copy, mix or slice audios together.
It is available for Windows, Linux, MacOS and other operating systems. One of the drawbacks of this tool is its complexity as recording an MP3 requires a series of configurations. Many users find this and the complicated interface of the tool confusing.
Conclusion
Most Firefox audio downloaders come with their own pros and cons. So, it is not possible to classify a single tool as the best for all users. The choice of tool will depend on the user's need and understanding. The right Firefox audio file downloader for a regular user will be different for a user who simply wants to download and listen to music, and for a user who wants to edit the downloaded songs.
So, it is really important that the user first understand their own requirement. Based on their requirements and sound quality they are looking for, they need to look for a Firefox MP3 downloader that suits their needs. It is quite possible that the user has to use multiple tools as one tool may not be able to fulfill all expectations. When you search for an extension in Firefox, the search results contain feature of each extension. Go through these features to find a best Firefox audio downloader to fit your need.