Q: "I want to download Squeezebox radios and songs to my favorite music player in the same format. But it's troublesome to play Squeezebox and save the songs of different formats into one format through the repeated operation. Do you have any better idea?"
What's Squeezebox? Squeezebox is a music player from Logitech that enables you to play music from Deezer, Slacker, Pandora, Last.fm, Spotify, etc. and Internet radio such as Live365, RadioTime, Shoutcast and so on. With so many resources of media files in different formats, it's hard to keep them in a format while you are downloading. Any method to solve it out? Let's see!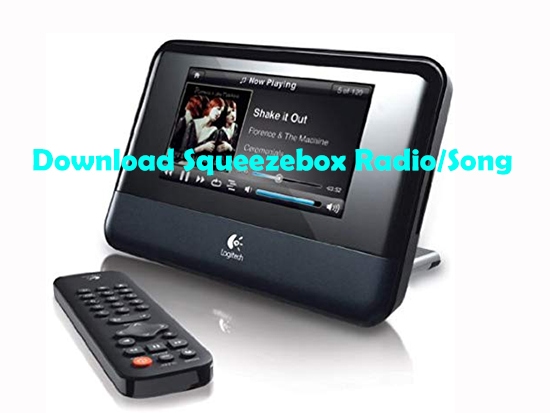 Part 1. Squeezebox Controller Is Required to Download Squeezebox Radio/Song
As we know, the audio formats that Squeezebox supports include MP3, FLAC, AIFF, Ogg, ALAC, etc. While the songs sources on Squeezebox are diversified, like Spotify, Deezer, etc. So the formats of songs on Squeezebox are of different types. It's hard to preserve them as files of one format.
What's more, music from some music service providers like Spotify is formed in a protected format. As a result, you are not allowed to transfer the music to your players for listening.
Therefore, you'd better find a third-party software to help you download Squeezebox songs or radios directly. Here you can have a free trial of the Squeezebox player - DRmare Audio Capture. The DRmare program aims to record and save the Squeezebox tracks as ordinary music files. You are allowed to set the format of recorded songs as MP3, FLAC, AAC, WAV, W4A and W4B. Just choose one of them which is suitable to your player.
Moreover, with advanced technology, DRmare Audio Capture pays you back Squeezebox records without quality loss and its conversion speed reach up to 1X faster speed. Additionally, you are able to edit and trim the Squeezebox tracks for your device and all the ID3 tags will be preserved automatically.
DRmare Audio Capture for Squeezebox
Part 2. How to Play Squeezebox on Your Device
The detailed operation of conversion is as below. You can finally download Squeezebox song and radio in one format for listening on your favorite device. Firstly please download Logitech Media Server on your computer. Logitech Media Server is a software to help you play Squeezebox on computer so that you can use DRmare Audio Capture to download them.
Step 1

Open DRmare Audio Capture

Download and install the DRmare Audio Capture on your PC. The DRmare tool can works on both Windows and Mac systems. You can see an interface full of icons of software or web browser. Please ensure the browser that leads you to the website of Squeezebox is in it. If not, click the button "+" to add it to the recording window.
Step 2

Set Related Parameters for Your Player

Now hit the icon on the left-bottom of interface, you can then select the output format and customize the codec, bit rate, sample rate and channel. After you finish all the settings, don't forget to click the "OK" button. Furthermore, you can also reset the folder for downloaded Squeezebox radios by tapping on the icon "Preference" on the top-right of the window.
Step 3

Start Squeezebox Conversion

Play the radios or songs on Squeezebox you plan to put to your player via Logitech Media Server. The DRmare Audio Capture will download Squeezebox songs and radios at once. When the songs stop playing, the recording will end automatically. Or you can hit the "Stop" button to put the process to an end. The completed Squeezebox files stay in the output folder on your PC.

You should bear in mind that the free version gives you one-minute file of each track. You can purchase the DRmare software to gain a whole Squeezebox song.
Step 4

Edit Squeezebox Radios or Songs for Your Player

On each Squeezebox song, you can find a icon "Edit". Click it to trim the recorded radios/songs and edit the information of them, such as title, group, composer, genre, artist and so on. Press on "OK" > "Save" to keep your settings. The files are located in the output folder.
Step 5

Play Squeezebox on Your Device

Prepare a USB cable. Link your player with your PC using it. Copy and paste the recorded Squeezebox songs/radios to your player. Then you can freely play the Squeezebox records on it anytime for entertainment or relaxing.