Tumblr is the most popular micro-blogging site ranks in #30 according to Alexa. Users can share their views and ideas like social media websites Facebook, Twitter but also showcase their talents like personal created songs, videos, Gifs, photos in an intuitive way just like traditional blogs.
If you are a Tumblr user, chances are that you will come across some fantastic music, videos that you really like time from time . Instead of letting such great media files go, do you know you can actually download Tumblr audio so that to enjoy later or share them to your friends?
Yet it is not difficult to do that at all. You can either use the a browser, a plugin, online downloader or a professional audio recorder. Now follow me.

Part 1. How to Download Music from Tumblr with Chrome/Firefox
Browser
Downloading audio from Tumblr is not one click task because There is not an official download button. But it is still easy enough for you to do that by using the developer options of Google Chrome or Firefox browser.
Step 1. Open Chrome or Firefox and visit the Tumblr blog page where there is audio you want to downloaded.
Step 2. Click the play button, right click on the audio player and choose "Inspect Element".
Step 3. On the open HTML code page, locate the audio section and URL of the audio file.
Step 4. Copy the URL to the address bar of your browser and press "Enter"key.
Step 5. It will prompt you to select a folder from your computer, please do as it says to save it.

Plugin
Feel headache about HTML code? If you don't want to involve with the HTML code, you can also download Tumblr MP3 by a browser plugin. You can use TumTaster for Chrome or Audio Downloader Prime for Firefox. If you want to download video as well, please choose the Video & Audio Downloader plugin. Here I will Chrome for example.
Step 1. Go to the chrome web store and search "TumTaster".
Step 2. Click "Add to Chrome" to install it.
Step 3. Now visit your Tumblr page with the audio file you want to download.
Step 4. You will find the button "Click to download" hovering above the audio.
Step 5. Please click it and then choose "Save link as" to save the audio file to your local computer.
Note: With the browser or plugin, you can only downloaded the music and other audio files which uploaded to Tumblr directly. Other embedded content from other sites are not accessible.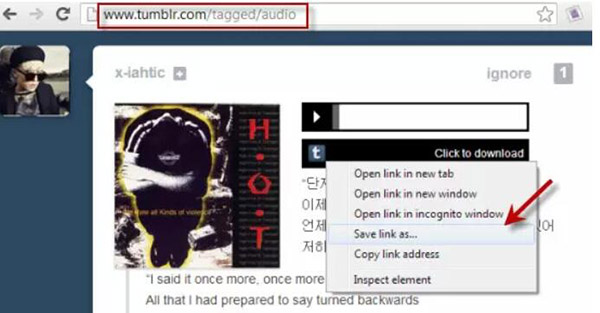 Part 2. How to Download Tumblr Audio on Mobile Phones
Use Tumblr often on your iPhone or Android phone and want to download Tumblr music from mobile phone directly? If you are an iPhone user, you may be disappointed as there is no such tool. But for Android mobile phone, you can simply install a Tumblr audio downloader called Timbloader.
Step 1. Go to Google Play store, download and install "Timbloader" to your Android phone.
Step 2. Now open the Tumblr app and search for the music you like to download.
Step 3. Hit the "Share" button and choose "Timbloader" in the list.
Step 4. Click "Download" button from the Timbloader screen to save the audio file to your Android.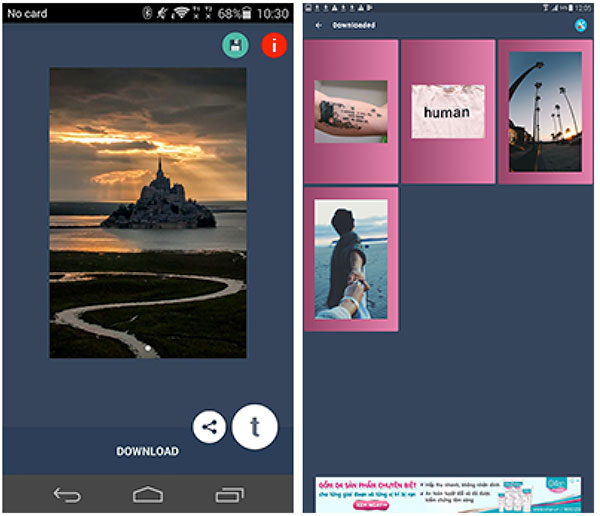 Step 1. Login your Myspace page.
Step 2. Click the "Music" tab and then navigate to find the songs you like or you can enter a song or artist name to search directly.
Step 3. Move your cursor to the cover the song, it will show a popup window with the "Buy" button. Note: Not all songs are available to buy.
Step 4. Click "Buy" button, it will redirect you to buy from Amazon store or iTunes Store.
Step 5. After buying, you can transfer the songs to play anywhere.
Note: Likewise, only the users uploaded files can be downloaded.
Part 3. How to Download Tumblr Music Online
If you are using and old device which runs slow or with low capacity, it is advisable not to install extra apps or programs. Just use a free online downloader to help. They can automatically analysis the Tumblr page to discover the link of the media files and download them automatically.
Step 1. Go to the DownloadVideosFrom.com website, you can choose the option "Download MP3" or "Download MP4"..
Step 2. Copy & paste to input the Tumblr URL into the input box and press "Enter".
Step 3. Within a few seconds, it will show you the media files, please click it and select "Save as" to dowload the Tumblr music to your device.

Part 4. How to Download Any Audio from Tumblr with Ease
So you have already got the top 3 best solutions to download Tumblr audio for free, right? They will cover most scenarios you have. Do you really need another tool? Personally I think it is yes.
The reason why we still recommend you the forth way is that they all don't support the Tumblr embedded songs from other websites like SoundCloud, Tidal, Spotify, Google Play music, etc.
To solve this problem, you just need the DRmare Audio Downloader for Windows/Mac. As an exclusive music recorder, it supports to extract music from over 200 streaming audio & video websites like Tumblr, YouTube, Facebook and so on in the world.
DRmare Tumblr Audio Downloader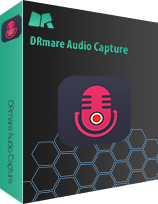 Download music from any websites including video websites and audio platforms
Convert music from Tumblr to MP3, M4A, M4B, AAC, WAV, FLAC
It is effortless to use the software and the quality of the songs is lossless
Lifetime free update and technical support, enhance your listening experience
DRmare supports both Windows and Mac, you can download Tumblr Music to Windows/Mac easily. Now please download the trial version and let me walk you through the steps.
Step 1

Launch DRmare Audio Capture

DRmare is preset to capture songs from a list of Apps like Chrome, IE, WMPlayer, Spotify. You can click "+" to add other apps like SoundCloud, Deepzer, SoundCloud. For Tumblr audio, you can use the Chrome browser directly.
Step 2

Check music parameters

Before you get started to record songs, please click the icon from the bottom line to check the parameters. You can modify them as you want.
Step 3

Play Tumblr audio on a browser

Now you can launch the chrome browser to play the Tumblr audio you like, DRmare will automatically detect and capture the song losslessly. Please wait a little while. When it finishes, please click "Save" button to your Windows/Mac computer. And you can transfer the recorded songs to any devices you have.