Do you use MySpace in your daily life? As Facebook becomes the largest social networking websites, some young users find it more fashionable to turn to other social apps like MySpace and so on. It is another American social website which enable users to interactive with friends, join groups, submit blogs which is similar to Facebook, Twitter but more focus on contents.
From MySpace, you can also watch large volumes of videos, listen to different music online. Thanks to the launch of MySpace Records after MySpace was acquired by News Corporation in 2005. This helps to discover unknown talent on MySpace Music such as The Summer Obsession, Lily Allen, Sean Kingston, Drop Dead and attracts famous artists to upload songs to the platform. As of June 2014, over 53 million songs have been uploaded to MySpace by 14.2 million artists.
However, there is one small issue that all the media contents are only available online. So is there a way to download MySpace Music for offline listening when you are having no access to Internet? What is the best way? Please just read on. I will show you the top 3 best methods.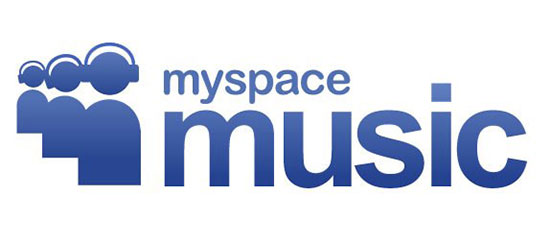 Part 1. How to Use Free MySpace Music Converter Online
Free is always good especially if you are living on a budget. With the booming up freewares online, it is not difficult to find a free MySpace music to mp3 converter online by typing the keywords on Google.
But if you are not tech savvy, it is easy to get your computer infected with adwares or even viruses since many free software are combined with extra plugins. Here I'd recommend you a best MySpace music downloader called Grabthatfile.com which works online directly. This means you don't need to install any software into your computer and go ahead to use it directly. How?

Step 1. Launch your browser to login your MySpace page and then search and copy the link of the song you want to download.
Step 2. Open a new tab and visit the Grabthatfile. If you are the first time to use it, you need to login with Facebook or Twitter account first.
Step 3. After that, you can paste the MySpace song URL to the input box of Grabthatfile and press "Download" button to rip MySpace Mp3s directly into your hard disk.
Conclusion
This is the easiest tool you can find online to download MySpace Music. Yet it is totally free. But it is not perfect because the music quality are easily to be affected by your internet speed and a lot of other factors.
Part 2. How to Download MySpace Music through Buying
Find some favorite melodies that you really enjoy? If so, you may be no willing to settle with some small flaws on your downloaded songs. Then the freeware we mentioned above won't help. In case, you can pay for the songs from MySpace. It is totally worth it if the songs bring you lots of happiness.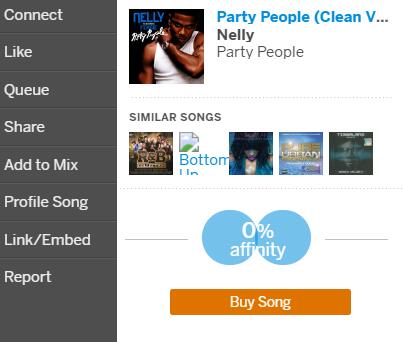 Step 1. Login your Myspace page.
Step 2. Click the "Music" tab and then navigate to find the songs you like or you can enter a song or artist name to search directly.
Step 3. Move your cursor to the cover the song, it will show a popup window with the "Buy" button. Note: Not all songs are available to buy.
Step 4. Click "Buy" button, it will redirect you to buy from Amazon store or iTunes Store.
Step 5. After buying, you can transfer the songs to play anywhere.
Conclusion
By buying and downloading, you will be the best version of the songs. The disadvantage is that not all songs are available for buying. In addition, if you have a lot of songs you want, it will surely cost you an arm and a leg.
Part 3. Best Way to Record MySpace Music Losslessly for Free
"I have three childs to feed and I really can't afford to buy songs every day. Is there still a way for me to get the lossless songs from MySpace for free?"
That is a really dilemma many users may face. No one is happy to sacrifice the happiness to enjoy beautiful music. Fortunately, technology has made it possible for you to download lossless Hifi music for free from MySpace and any other streaming media websites including Spotify, SoundCloud, YouTube, Facebook and much more.
Just get the exclusive DRmare MySpace to MP3 Grabber with one time fee and then you can start to record MySpace music for free forever. Besides, you will get a lifetime free technical support and free update to meet your lifetime music requirement. If you are still feel hesitate about the software, you can go ahead to download it to evaluate it out for free.
DRmare Music Recorder for Computer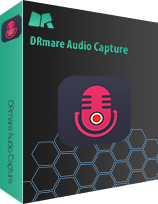 Record any music from MySpace, YouTube, Facebook and other streaming websites
Trim and edit audio files, save output files to MP3, M4A, M4B, AAC, WAV, FLAC
Automatically capture the ID3 tags, metadata, album cover, author from any songs
Lossless music quality, save you a bunch of money in the long run
DRmare Audio Capture combines the advantages of lossless quality, easy usability, free of charge for downloading music. Now let take a deep look into it to find out how does it work to get MySpace music free. .
Step 1

Install and Run DRmare software

Click the "Download" button, then you can double click the downloaded file and follow the screen wizard to install it into your computer. When it is done, simply click the desktop icon to start it, you will see the main screen.
Step 2

Set the output format

Because DRmare record songs automatically, so you need to preset the format and other parameters such as format, codec, channel, sample rate, bit rate first. Just click the "format" icon from the bottom right side.
Step 3

Play music on your computer

It supports a list of Apps. You can launch one of the apps to play the music you want, then the music will be recorded automatically. You can add your own apps if you find the one you want is not there. Here I'd suggest you open the Chrome browser and then you can use it to play MySpace music.
Step 4

Trim the songs (optional)

The songs are usually recorded completely. But if you want to split the songs for other purposes, you can go ahead to do it by using the trimming markers. Of course, you can edit the ID3 tags, metadata as well.
Step 5

Save all tracks

Finally, you can click "Save" button to save all the recorded MySpace music to your local hard disk. To locate them, you can click the "search" icon which looks like a magnifier
Conclusion
DRmare is a shareware, it will charge you a few dollars for a lifetime license. But after that, you can use it forever and get lifetime free technical support. In theory, it is the best way and you can download millions of MySpace songs losslessly for free. This will in return save you a lot of money. And that is why you highly recommend it if you are audiophiles who have a lot of songs to download.