Skype is a telecommunications application that offers video chat and voice calls between computers, tablets, mobile devices, and smartwatches via the Internet. On Skype, users can transmit text, video, audio and images as Skype also provides instant messaging services. Besides, it also allows video conference calls.
As Skype has become a popular tool for people to communicate with others, now some people want to record audio from Skype for various reasons. Therefore, to help those who need to record audio on Skype, here we would like to introduce two tips on how to record Skype audio for you. You could choose the suitable one for you.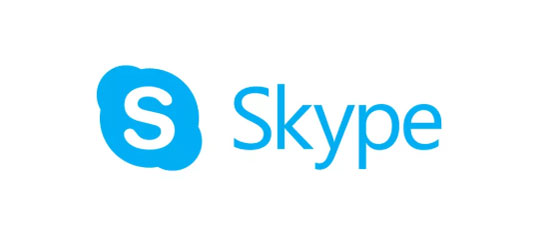 Part 1. Before Getting Started to Record Skype Audio
Before you get start to record audio from Skype, please note that recording audio conversations without asking the other party for permission is illegally and it may differ based on where you live. If you are in UK, you are not allowed to recording Skype calls without informing your customers in advance that the call is being recorded. Thus, it is vital to check the laws in your local areas and ask for permission to record calls before recording.
Part 2. How to Record Audio on Skype with Its Built-in Recording
Skype has the built-in function of its application on computer, so you can directly record Skype audio calls on it. To learn how to use the recording feature of Skype, just follow the steps below: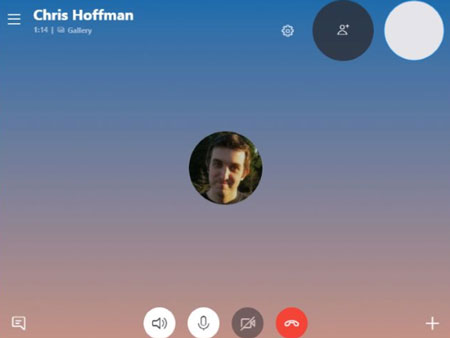 Step 1. Open Skype application and start a call with your friend or colleague from your contacts.
Step 2. Click "+" icon at the bottom right and select "Start recording" option. Then Skype will launch its recorder feature and proceed to the conversation.
Step 3. When you finished recording the call, either hang up, or press the "+" again and select "Stop recording". Then recording will be stopped.
Step 4. To listen back to the recording, you could go to your chat window and then you will see the recording will be there. Then you could press play on it to listen back.
Note: The built-in recording function in Skype records all participants' audio in the same file. If you want to split the recordings, then you may better off take a try of the following alternative tool.
Part 3. How to Record Skype Audio with Proofessional Audio Recorder
Above we had showed you the direct way on how to record audio from Skype with its own recording function, but it has some limitations, like you it can't split the audio files automatically. Next, we would like to recommend an alternative way to you. That is you could use a third-party called DRmare Audio Capture for Windows/Mac to solve this issue.
It is a smart and professional tool that can grab the audios from Skype and other sources. With it, you can choose the output audio formats for your Skype audio calls as well personalize the audios parameters according to your special requirements. In addition, you can trim and split the audio files and edit the ID3 tags for them, then you could keep them to your computer for listening again and again.
DRmare Audio Recorder for Skype
Now let's go ahead and see how to use DRmare Audio Capture to record Skype audio. Before recording, please download and install DRmare program and Skype application on your computer. Once you installed them, then please follow the steps below and get started.
Step 1

Open DRmare Audio Recorder

Double click on DRmare program icon on the desktop of your computer to launch it. Then in the program main interface, you can see that there are some program icons in it. Next, you need to check whether Skype application is in it or not. If not, then you can directly drag it from your computer desktop to the program main interface or you could click "+" to add it in.
Step 2

Adjust output audio format

Before beginning to record audio from Skype, you could set the output audio format for the audios first. To launch the setting mode, please click the "audio" icon at the bottom right of the main interface. Then you can start to select the audio format. Besides, you could also customize other parameters in this setting window. Once finished, touch on "OK" button to save the adjustments.
Step 3

Record Skype audio

In this step, you can click on Skype application icon in DRmare program main interface to open Skype. Login with your account and start a call with your friend. Once you started the call, DRmare program will launch the recording mode automatically and record the audios for you. Then you can see the recording progress in the pop-up window.
Step 4

Trim and edit Skype audios

If you want to stop the recording progress, you could click "Stop" button and then you can start to edit the recorded Skype audio files. Click "edit" icon at the audio track to launch the editing mode. You could trim and edit ID3 tags in this new window. Next, click "OK" to finish the work.
Step 5

Save recorded Skype audio files

In the final step, please click "Save" button to store Skype audio tracks to your computer. Then you can locate them by clicking "Converted" >> "search" and you will see the files on your computer. Then you can listen to Skype audios again and again on your devices.
Part 4. The Verdict
These are the two tips that we showed for you to record Skype audio in this post. You could choose the suitable one for you according to your needs. But here we would like to suggest you use DRmare Audio Capture, since this tool can not only help you record audio from Skype, but it can also record and download audios and music from many sources, like Facebook Video, SoundCloud, Spotify and so on. Hope you can enjoy more music with this powerful tool.