You've got all the good reasons to cling to Spotify. From removing the ads that interrupt your music enjoyment, choosing the song you want, to doubling your bit-rate pleasure, this music streaming service is just your one-stop destination. What of Spotify playlists? Yes! They'll enhance any moment of your life in the hardest way.
So, whether it's a get-together party or just going to a wild party with friends, all you need is the right kind of music. Let's uncover some of the best Spotify playlists for party time. These are all-inclusive playlists from the rising talents to the great collections of all time.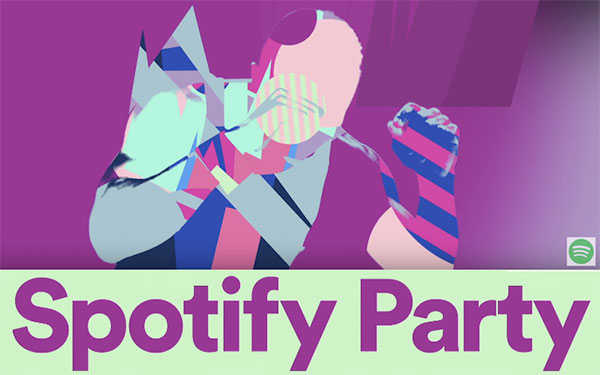 Top 1. Summer Party
A mix of both summer's newest and old-tale hits, this party playlist on Spotify suits any kind of gathering. And as long as its summer season, get it down with tracks like 'Harvest Moon' by Poolside or 'Summertime Magic' by Childish Gambino for a great feel. This is also the perfect opportunity to double each bit-rate for extreme quality as you dance and shake your feet off the ground.
Top 2. Party Music 2019
This is another playlist with explicit tracks like 'Rockstar' by Ilkay Sencan, 'Happy Now' by Sandro Cavazza and many other tracks. It comprises of about 95 songs, which is a surety to keep you on the dance flow for the longest time possible. It also brings forth a combination of soft collections for the faint-hearted or extreme bumpy genres like 'Pumped Up' by Klingande. So, the choice is yours, select what you love to hear. Remember! No shuffle-only mode with Premium.
Top 3. Ultimate Country
Ultimate Country is a collection of 33 songs to help you get ahead of the curve. And with a comprehensive snapshot of what happens in the Country, no party should end without this playlist. Here, you'll get the greatest hits like 'Beer For My Horses' and 'How Do You Like Me Now? ' by Toby Keith. This Spotify house party playlist is one of kind, especially when it comes to elevating your mood.
Top 4. Today's Top Hits
Party time is meant to make you happy as you merry with friends. If you are not yet feeling it even after tones of drinks and licks, try out Today's Top Hits good party playlists on Spotify. It will instantly switch your mood to the better side, elevating your energy to keep the stories going as you continue with the catch-up with your party friends. And it comes to serious dance time, switch to 'Dance Monkey' by Tones or 'Circles' by Post Malone. The other great hits you can get are such as explicit 'Hot Girl Bummer' by Blackbear.
Top 5. Teen Party
Sometimes, it's a good gesture to appreciate your teen either for excellent performance or for turning a year older. Organizing such a party needs a lot of concern, from the food, drinks and more so, the music to play. Find this Spotify teen party playlist for that perfect occasion. What makes this playlist one of a kind is the combination of explicit tracks. Be it 'Stack It Up' by Liam Payne, 'Boyfriend' with Ariana Grande, or even 'Goodbyes' by Post Malone, know that what you get is 'Explicit'.
Top 6. Greatest Songs Ever
If you love great things, then integrate your party with this amazing Spotify playlist for a party. With over 300 songs, there is no doubt that you'll get it right along the way. You can even download some great songs and listen to them offline. Hits like 'Highway 61 Revisited' by Bob Dylan or 'Run Around' by Blues Traveller are one of a kind, for total mesmerization. You get what you want!
Top 7. New Music Friday
Do you want to keep your party memories forever? If yes then this is the way to go. New Music Friday has close to 100 tracks that you can exclusively enjoy on Spotify. It suits a Friday party night with friends of the same caliber. With such, you surely have a lot of memories to keep. And Maroon 5 knows best how with hits like 'Memories'. Alicia Keys and Miguel will also drive you to the right mood to show your love with their hit 'Show Me Love'.
Top 8. Poolside Disco
If dancing into the night is your kind of party, then this great Spotify playlist for a party should be yours for the taking. Talk of funky vibes and a mix of soul, this is what can bring out the energy you need for partying along the pool. Imagine Detroit Swindle's 'Hey Mister' or 'Electric Drama' by Lovers playing in the background as you party? And why wouldn't you party along till dawn?
Top 9. Dinner with Friends
Dinner with Friends Spotify party playlist suits any get-together either with family or close friends. It has wanting music that will just drive you to node your head as you enjoy your hot meal. Add some concentrated drinks to help clear your head – you need to catch up with your friends with a clear mind, mind you! Perhaps that's the time to sing along with John Mayer 'I Guess I Just Feel Like' or 'Falling Like The Stars' with James Arthur.
Top 10. Mood Booster
When you wake up on the wrong side of the bed and then suddenly, boom! You remember that there is some party to attend. Don't let your friends down in such circumstance. Pull yourself and just step out knowing there is Mood Booster genre-agnostic playlist that is fully packed with heady hip-hop and other slower tempos hits with lush and immersive production. You'll surely enjoy your day with 'Beautiful Day' by U2 or 'Walking on Sunshine' by Katrina, together with other 80 hits for a total mood boost.
Conclusion
Parties are good especially in bringing friends and family together. They give you an apt opportunity to catch up and show your concern. However, no party is complete without best Spotify playlists for party as the ones that appear on our list. It's all yours for the taking and partying.
If you'd like to download these Spotify playlists for offline playback, you need to make sure you have an active Spotify Premium membership. It costs $9.99 every month. To download Spotify music without premium, you can also use the third party DRmare Spotify Music Downloader for Mac/Windows. It is a crafted tool with up to 5X converting speed and lossless quality. Converting Spotify music to MP3, M4A, AAC, WAV, FLAC, M4B has never been easier.