It goes by the saying that 'All work without play makes Jack a dull boy'. Sure! Without fun, you can't feel happy bits. You need to create some spare time to have total fun. And there is no better way to do this than to organize exclusive parties on those special occasions. Come to think of it. Some music at the background would elevate even the lowest mood. And since popular party songs come from the best music streaming services like Apple Music and Spotify, let's check out on some best songs from Apple Music. With this service, you have the audacity to gain more discoveries. Simply pick on your favorite track to listen to. Furthermore, you can synchronize your collection to your other devices.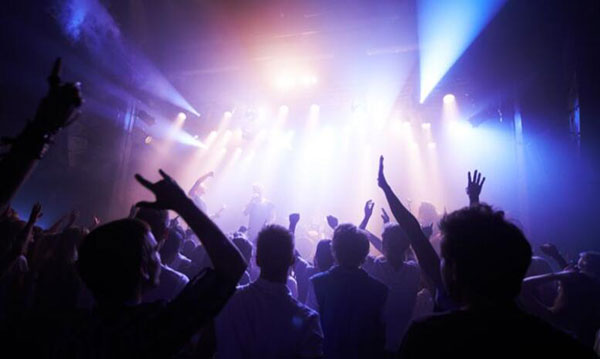 1. You Need To Calm Down – Taylor Swift

Taylor released this track as the second single from her album, Lover. It will do you well at any party being one of the popular party songs released this year. Wait until you watch the scenes that cut to swift walking and dancing – a real party song here!
2. Memorized – Blake Stadnik

This is also among the popular party songs trending 2019. It has so far entered the Top 20 in the US Apple iTunes Music sales store. It also suits fun-filled get together parties.
3. Circles – Post Malone

As the author admits, this popular party music got a fucking fat groove. And that's what you need for a birthday throw party! Ensure you enlist this track among the songs for your next birthday celebration.
4. The Git Up – Blanco Brown

This track from an American singer, Blanco, has taken Apple Music fans by storm. It's meant to light up and make your partying moments awesome. It also hit number 1 on Billboard's County songs, selling thousands of copies.
5. Ocean – Lady Antebellum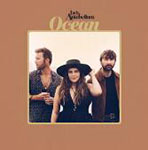 Lady Antebellum is a group that was originally formed in Nashville. This group of three have walked a long successful journey in bringing joy to their fans' hearts. And the Ocean track is no different! It's packed with wanting beats, a reason for you to include it in your next collection.
6. Hot - Young Thug

If it comes to stylistic influence, Young Thug got all of it. Hit 'Hot' truck features Gunna and together, the two will light your day with so much fun. You need to feel and act hot with this popular party music.
7. Sunflower – Post Malone & Swae Lee

Having been at the Billboard Hot 100, Sunflower is in the race. It was also actually charted within the top 10 of the chart for about 30 weeks. This song will let your lovely memories linger for the longest time possible.
8. Dance Monkey – Tones & I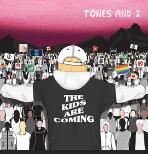 Is it the chorus that's catchy? Probably not; Dance Monkey was written for people who love to dance. So, any dance party won't be complete without it.
9. Stretch You Out – Summer Walker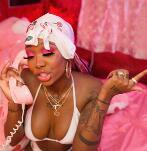 This is among the popular party songs that will propel the confidence you need. Even though it's in low-key, it still comes out as top 10 R&B hit. It's also worth mentioning that Apple Music named it its newest Up Next artist this year.
10. Did It Again – Lil Tecca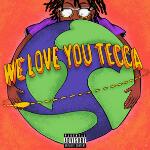 Every time he releases a track, Lil Tecca always gains recognition. It's not different with 'Did It Again' either. Whether its in-house partying or beach party, this popular party dance song is necessary.
11. Don't Call Me Angel – Miley Cyrus

This song has debuted at top 15 on the Billboard Hot 100 chart issued mid this year. As compared to other of her collections, Don't Call Me Angel track is funky, enabling it to suit party songs.
12. Drip Too Hard – Lil Baby & Gunna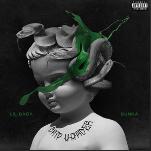 All you need to do is to drip too hard and don't stand too close. This popular party song will take you round in waves with every bit. Stream it on Apple Music and listen to it offline to keep memorable moments alive.
13. Beautiful People – Ed Sheeran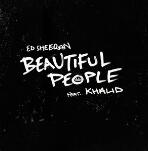 How best can you cherish your fun moments if not with 'Beautiful People'. This track was perfectly done by a guitarist, songwriter and record producer, Ed Sheeran. Perfection is what your party needs, and you got it all here!
14. If We Never Met – John K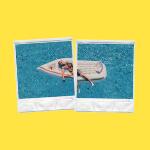 It seems like this song was made for rooftop parties. John K knows how to answer the everyday life question of 'What ifs' of our lives. Stay calm and listen to the message as you wait for the drums to begin filling the layers above your head. That's when the right time to get off your feet and dance along for a fun-filled party with friends.
15. Motivation – Normani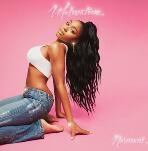 There are sometimes when all you need is 'Motivation' when out with friends. This song is well orchestrated to motivate your ego. So, whether you are down or heartbroken, just know that this is the right track to let you rise and scale every height.
16. Homecoming Queen – Kelsea Ballerini

Yes indeed! Homecoming Queen she was when she began the most vulnerable phase of her career. That is what also makes this great hit an option for any homecoming party songs list.
17. Slow Dance – AJ Mitchell

AJ Mitchell started as a young artist by the age of 17. Slow Dance has the right lyrics for cooling off any hot gushes off your head. And for an in house-party? Certainly perfect.
18. My Type – Saweetie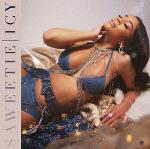 If you need to keep your guest entertained to the last bit then this American rapper knows it best. Saweetie' My Type has all it needs to keep the freaky tales coming.
19. Small Talk – Katy Perry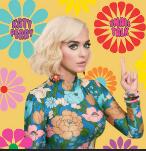 It seems that this American singer can automatically capture anyone's attention with her Small Talk's provocative lyrics. This is also among the popular party songs you need to catch your guests' attention.
20. One Thing Right – Marshmello & Kane Brown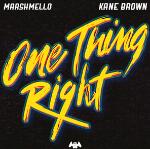 This is the last but not least on our list of popular party dance songs. This song is particularly catchy and good listening to. Those who love EDM music would attest that this song is the right kind of which to finish your party.
Conclusion
Parties come and go. So the best way to make such occasions memorable is to have in place the right kind of entertainment music. We couldn't give you a perfect output than this collection of 20 popular party dance songs hits.
By the way, these popular party songs are available on the streaming platforms like Apple Music. If you are an Apple fan with the Apple Music membership, you can listen to the songs on iTunes or the music app. But you can't distribute them to other devices such as MP3 players or portable music players due to the platform limitation. To get rid of this limitation, you can also convert Apple Music M4P to MP3 with the DRmare Audio Converter for Mac/Windows. The trial version is available for free, so do not hesitate to give it a shoot.