The Avengers Endgame 2019 is a highly anticipated film for all Marvel fans in the world. It is set to premiere in Chinese theaters on April 24th which is 2 days later than American's Premiere on April 22th.
But many fans are so eager to watch this great Sci-Fi movie already. The movie's pre-release sale on the Chinese mainland had surpassed 500 million yuan in April 21 which smashes China's pre-sales records. It also topped the Fandango's list of most anticipated movies of 2019. Are you going to watch this arguably biggest movie of 2019? If yes, you should definitely take a look at this page. We will show you everything you want to know to get a better watching experience of the super hero movie and how to download Avengers Endgame.
View also: Guardians of The Galaxy Vol.2 Review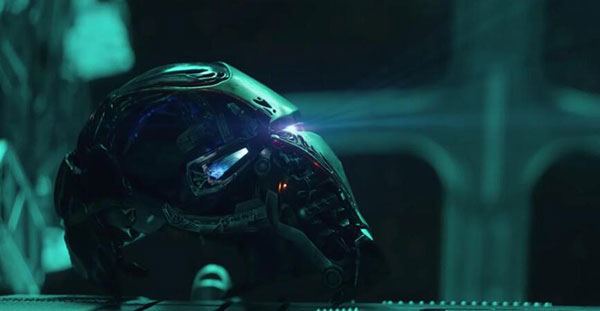 Part 1. Avengers EndGame Review
Release
Avengers: Endgame will be premiered at the Los Angeles Convention Center on April 22, 2019. The movie will be played from a 70 foot screen with Dolby and QSC audio effect.
After that, it will be released in China and other parts of China, Australia, Europe on April 24, 2019, in the United Kingdom on April 25, 2019 and in the United States on April 26, 2019 in IMAX and 3D.
Cast
Avengers Endgame was directed by Anthony Russo and Joe Russo.
It stars Robert Downey J4. as Tony Stark / Iron Man, Mark Ruffalo as Bruce Banner / Hulk, Chris Evans as Steve Rogers / Captain America, Chris Hemsworth as Thor, Scarlett Johansson as Natasha Romanoff / Black Widow, Jeremy Renner as Clint Barton / Hawkeye, Paul Rudd as Scott Lang / Ant-Man, Jeremy Renner as Clint Barton / Hawkeye, Paul Rudd as Scott Lang / Ant-Man, Don Cheadle as James "Rhodey" / War Machine, Brie Larson as Carol Danvers.
Plot
Avengers Endgame is more than 3 hours long. That makes sense because it has a lot of backgrounds to cover. It follows what Avengers Infinity War has left off. The largest villain Thanos use the Infinity Stones randomly wiped out half of the earth's population. Those left behind are desperate to do something to bring their loved ones back. After an initial attempt helped by Captain Marvel, Avengers think they all lose hope. Fortunately, Scott Lang Ant Man appeared and he believes they could reverse the actions done by Thanos through the time travel. It takes a while to gather the squad Iron Man, Thor, Captain America, Black Widow, the Hulk, Rocket, Nebula, Hawkeye to fight with Thanos and save the universe.
Part 2. What Previous MCU Movies You Should Watch
The Avengers Endgame is a finale of the 10 Marvel Cinematic Universe films. Usually the best way to enjoy Avengers 4 is to watch all the previous movies. If you don't have so much time, you should at least watch the Avengers 3 Infinity War 2018 and the Captain Marvel 2019 to understand the Avengers 4 story. Following are the roundup of the MCU films.
*Iron Man (2008) - It kicks off the MCU movies with the philanthropist's origin story.
*The Incredible Hulk (2008)
*Iron Man 2 (2010)
*Thor (2011)
*Captain America: The First Avenger (2011)
*The Avengers (2012)
*Iron Man 3 (2013)
*Thor: The Dark World (2013)
*Captain America: The Winter Soldier (2014)
*Guardians Of The Galaxy (2014)
*Avengers: Age Of Ultron (2015)
*ANT-Man (2015)
*Captain America: Civil War (2016)
*Doctor Strange (2016)
*Guardians Of The Galaxy Vol.2 (2017)
*Spider-Man: Homecoming (2017)
*Thor: Ragnarok (2017)
*Black Panther (2018)
*Avenger: Infinity War (2018)
*Ant-Man And The WASP (2018)
*Captain Marvel (2019)

Part 3. How to Buy and Stream Avengers Series Movies
For the latest Avengers: Endgame, it is still only available on theaters, so please just buy a ticket from your local movie store or an online movie ticket vendor.
For the previous MCU superhero movies, all the Disney movies including Marvel are provided through the Disney Plus subscription service since last November. So you may not find them from other services platforms like HBO, VUDU, YouTube and so on. For Netflix, because it has a previous deal with Disney, MCU files released in 2017~2018 such as Guardians of the Galaxy Vol.2, Thor: Ragnarok, Black Panther, Ant-Man, Avengers: Infinity War will still be available on there.
Besides the streaming platform, you can buy or rent the movies from iTunes store or Amazon store.
Part 4. How to Download Avengers Endgame Offline
Marvel movies are fantastic enjoyment and memory for many files. If you haven't watched Avengers franchise or you simply want to review them again, you'd better download and backup them on your local computers.
One thing you need to note is that nowadays digital movies are DRM protected. Take iTunes movies for example, they are with FairPlay DRM protection. Even you can download the films offline, you can transfer or backup them elsewhere. This is for protecting the copyright issue. We don't encourage piracy. But it makes no sense if you just want to backup them for easier watching.
To stop such limitation, you can use the third party DRmare iTunes Video Converter for Windows/Mac to convert your M4V videos to MP4. It supports iTunes purchases, rentals, movies, TV shows, Extras. After converting, they will become common files which can be used anywhere. For iTunes rentals, you can even remove the 48 hours limitation. This means you can enjoy iTunes rental movies in the same way you purchase them. Finally, hope you all enjoy Avengers Endgame.