As for media players, there are lots of them that we may hear of before, such as VLC media player, RealPlayer, QuickTime player and so on. Many of you had watched videos via different media players, but those players may have something in difference, such as their functions or others. Thus, you may be confused and have no idea of which media player is suitable for you. In this post, I will compare two media players QuickTime and RealPlayer in the following aspects for you to have a better choice.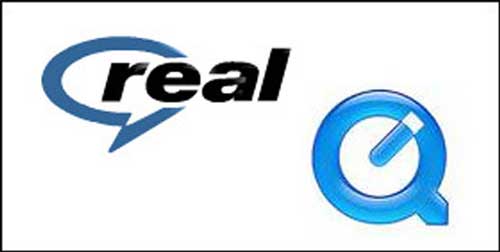 Part 1. What Is QuickTime Player & What Is RealPlayer
QuickTime Player is developed by Apple Inc., which is an extensible media player and can handle all kinds of formats of videos, photos, and so on across platforms. RealPlayer is also a streaming media player that can let you play videos from local devices or web, customize your videos, etc. Both QuickTime Player and RealPlayer can allow you to edit your videos and share to the web. So, what are the distinctions of them? Next, I will tell you the differences in details.
Part 2. Main Differences: QuickTime Player vs RealPlayer
1. User Interface
As for RealPlayer's interface, you can see it as the picture below. It is a detailed and clear interface. The color of the program is white and gray. On the left of the program, it lists the library, which includes music, videos, etc., so you can easily choose the files you want to play and the details of the files or the playing files will be showed on the right of the program. On the bottom, you can see the progress bar of the playing files.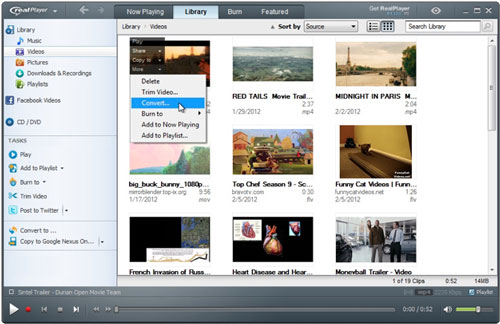 However, QuickTime's interface is very simple. Unlike RealPlayer, if you want to open or edit your files, you need to click the "File" and "Edit" on the top of the program and it will show you the detailed items.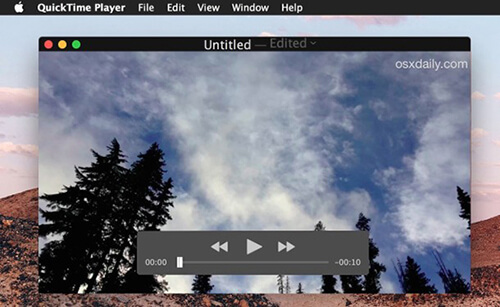 2. Support Operating System
QuickTime Player now is just available for Classic Mac OS and Mac OS operating system, while RealPlayer can support multiple platforms, you are allowed to install it and use it in the following platforms, such as Windows system, MacOS, Linux, Android, Symbian and Palm.
3. Video Formats
QuickTime Player and RealPlayer both supports almost all kinds of video formats. Here I will list some formats of this two software. QuickTime Player supports VI, M4V, DV Stream, MPEG-2, MPEG-4, QuickTime Movie, MOV, iTunes videos, etc., and RealPlayer supports video formats such as MP3, WMA, 3GP, MP4, RA, M4V, RM, FLV, AVI, EVRC.
Though RealPlayer can support so many video formats, unfortunately, it doesn't support iTunes video files. Especially for iTunes users, if you don't have QuickTime Player or other media players that can recognize iTunes videos, you can't watch iTunes DRM videos, so you must be annoyed at the DRM of iTunes videos. Therefore, if you still want to watch iTunes videos via other media players, such as RealPlayer, you should need a third-party software to help you to remove DRM. Here I will recommend a software for you to get rid of DRM from iTunes and let you play iTunes videos on RealPlayer and other devices. This software is called DRmare M4V Converter for Mac. It can remove DRM from iTunes videos and convert them into many formats with lossless quality. Now you can download it to have a free trial and do an evaluation of it.
Part 3. QuickTime Player & RealPlayer: Which Is Better
After reading the article, I think you might have acknowledged the differences between QuickTime Player and RealPlayer. For Mac users, they usually use QuickTime on their Mac, and they can watch iTunes videos directly. As for those who aren't Mac users, I will recommend RealPlayer, because it supports multiple platforms, unlike QuickTime is just available for Mac. And under the help of DRmare M4V converter, you could convert iTunes DRM videos and enjoy more video files on RealPlayer. As for the way of playing iTunes videos on RealPlayer, you can head to refer to this tutorial: How to Play iTunes Videos on RealPlayer.