When it comes to the best game consoles, PS4 and Xbox One must be the top priorities for most game players. Of course, we can't deny the stunning performance they both make as a game console. But which is actually better for playing games? It's hard to tell.
However, as things become modern these days, some extra abilities of PS4 and Xbox One begin to play a big role in deciding which is better than the other. Here we are talking about the media features of those two consoles. If you use PS4 or Xbox One, you should know that they are also great devices to stream movies, play music, and even let you watch live TV.
So which one is better in playing media? PS4 or Xbox One? Here you can read on the head-to-head comparison between Xbox One and PS4 regarding media capabilities to see which one offers a better media experience that worth your money.
View also: Listen to Apple Music on PS4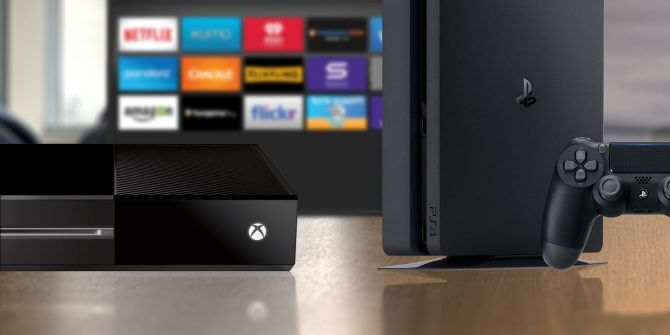 1. Video Streaming
Firstly, let's get down to the most important part far more people will care about, the media streaming. Of course, as there are so many streaming apps on both devices, it's impossible for us to compare all channels one by one. Therefore, we'll take Netflix, the most popular online streaming service to test the differences on PS4 and Xbox One.
Generally speaking, Netflix works very similarly on both PS4 and Xbox One in streaming online video. To use Netflix service, you need to firstly download the Netflix app on both consoles. On PS4, it's in the TV & Video folder on your home screen. Once downloaded, you should sign into your account before you can browse and watch all media content. On Xbox One, you'll find and install Netflix in Store tab > Browse Apps section. Like PS4, you'll need to sign in your account too in order to watch the digital media. To sum up, aside from the button labels, it's hard to tell a difference between the two.
Of course, there are plenty of other video apps available in both PS4 and Xbox One, such as Hulu, YouTube, Amazon Video, Plex, etc. However, one thing you need to note is that neither PS4 nor Xbox One supports iTunes, one of the largest online digital stores in the world. That's because Apple protects its iTunes media using DRM copyright technology. But if you buy movies from iTunes and need to play the iTunes movies on PS4 or Xbox, you can try DRmare M4V Converter, a powerful iTunes DRM removal tool for Mac and Windows. For more details, you can follow: How to Play iTunes Videos on PS4 or How to Transfer iTunes Movies to Xbox One.
2. 4K Content Support
As the compatibility with 4K becoming more common, it will be a bonus if the PS4 or Xbox One could support playing 4K content. So how do they work for 4K? Let's check it out.
First of all, you need a 4K UHD TV to enjoy the 4K experience on both devices. For PS4, currently only the PS4 Pro model supports 4K video playback. But as it lacks an Ultra HD Blu-ray drive, you'll be restricted to streaming 4K videos mainly via Netflix, Amazon Prime video or YouTube. Besides, to enjoy 4K content in all its glory, you'll have to subscribe the premium plans to those media channels.
On the Xbox side, however, its revamped Xbox One S fully supports 4K for video streaming with a 4K UHD Blu-Ray player included. Considering the Xbox One S is cheaper than PS4 Pro, Xbox is clearly the better choice over PS4 in this round.
3. CD/DVD/Blu-ray Media Playback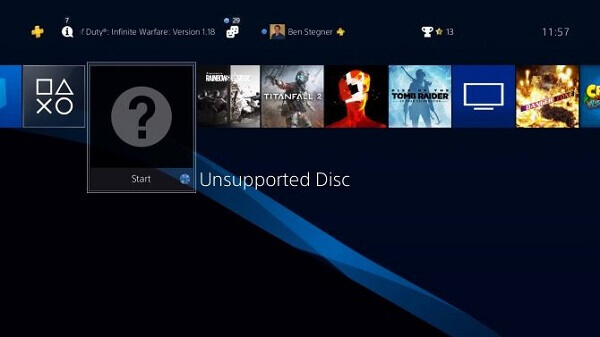 As we pay more attention to the popular video streaming, some traditional digital content forms, like DVDs and Blu-rays should not be ignored. So what's the viewing experience when playing those physical digital content on PS4 and Xbox One? Here we go.
Honestly, both consoles support DVD and Blu-ray playback and work at the similar ways. Both systems do everything you'd expect for watching Blu-ray discs and DVDs. However, things become different when turning to playing CDs. Xbox apparently has an advantage in this part as PS4 can't play audio CDs at all, while Xbox One is doing it extremely well. So pick up Xbox One instead of PS4 if you are a discophile.
4. Music Streaming
Other than physical CDs, PS4 and Xbox One also support streaming music online. We are listing the differences for listening music on those two consoles as below.
One big difference between PS4 and Xbox One regarding music playing is the quantity of music apps available on both platforms. On PS4, there are three main music services, including Spotify, iHeartRadio and SiriusXM. While for Xbox One, there are more related apps, namely Groove Music, SoundCloud, Pandora, iHeartRadio, and VLC media player.
Another difference is the performance and service provided by those music apps. For PS4, the most popular one is Spotify. And the sweetest feature of it is that you can listen to Spotify music in the background while you play the games. But the other two apps on PS4 don't play music in background. If you prefer more choices for listening background music, then you'd better turn to Xbox One as all of its music apps support playing music in the background except for SoundCloud.
Conclusion: Which Games Console is Better for Media
Here comes the ultimate question for the topic: Which is the better game console for playing media? PS4 or Xbox One? If you have read through all the differences and performance of both devices, the answer should be obvious. Given the facts that PS4 doesn't win in a single field so far, while Xbox One plays CDs, supports more music streaming apps, fully compatible with 4K content at a lower price, yes, the winner is definitely Xbox One, isn't it? Is this your choice too or you have other opinions? Don't feel hesitated to leave your comment below!