Enjoying excellent digital entertainment stands away from a powerful media player. Beyond doubt, Apple is the lead sheep when it comes to mobile devices, for which Apple has created so many popular mobile phones and tablets, such as iPad and iPhone from iPhone 3G to iPhone 8, iPhone X with high performance.
However, which is the best video player application for watching movies on your iOS devices? In order to make your video world more thrilling, in this article, we will list top 8 awesome video players for Apple users that could watch videos more wonderful.
View also: Top 8 4K Movie Download Sources
No 1. VLC Media Player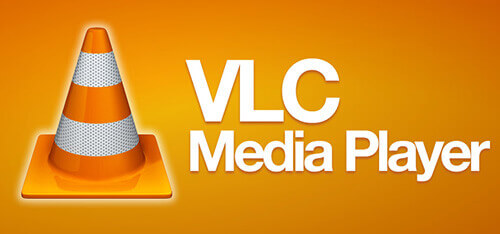 VLC media player short for VLC, is a free and open-source cross-platform media player, since this smart VLC is compatible with Apple and any other operating system, from Windows to Linux to iOS. Support almost all audio and video formats, VLC media player is able to play movies, TV shows, music files, and more freely. The unique feature of this video player is sharing media files from other program with the same Wi-Fi connection and controlling the playback speed easily according to your special requirement.
Key Features
* Totally free and open-source video player to use
* Support advance subtitle, such as multi-track audio and customize the playback speed
* Be available for any Apple mobile devices, like iPod Touch, iPad, and iPhone
* Play a wide media file formats, like DivX, MPEG 4, H.264, WMV
View also: How to Play iTunes Videos on VLC
No 2. PlayerXtreme Media Player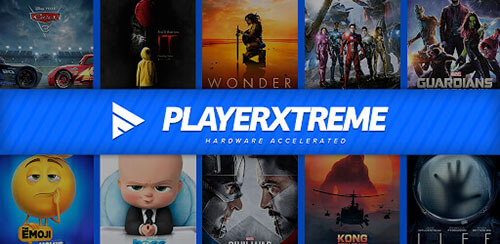 There are two types of PlayXtreme video player for download, respectively free version and $2.99 with the Pro feature. Due to the simple and familiar fold-based interface, PlayXtreme media play is just like a folder supporting multiple methods for you to view and sort your video library. PlayXtreme is available for iPhone and iPad. Not only for supporting file formats, this stunning PlayerXtreme iPhone video player can but also stream videos over Wi-Fi, SMB, or UPNP.
Key Features
* Support HD video playback, Chromecast, and AirPlay
* Safety System with password protection
* Available for Russian language
* Support plenty of media formats, like DivX, M4V, MKV, MOV, MP4, WMV, MPEG, etc
No 3. OPlayer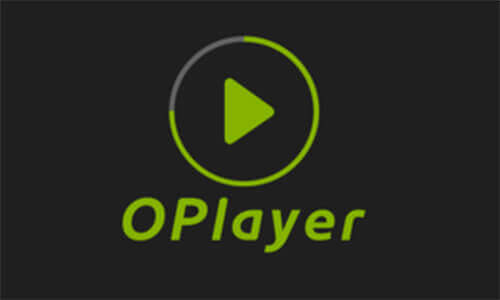 First of all, this video player is paid, but not expensive. With the built-in web browser, you can access to favorite video files with ease by browsing SAMBA/FTP/UPnp/DLNA share over the networking. The convenient feature is that it allows you to play videos even in the background. By adopting the innovative MP4/MP3 decoding technology, the video player for iPhone and iPad does consume less battery compared to other media players.
Key Features
* Support opening text files and documents, like TXT, Word, Excel, PPT, and PDF
* Support embedded subtitles in movies
* A lot of supported media formats: MKV, WMV, MP4, MOV, DivX, FLV and more
No 4. KMPlayer

With the easy-to-use interface, just like VLC, KMPlayer is also one of the free iPhone video players. It comes with a gesture function, with which you can control the speed of playing video and sound adjustment easier. With the using of KMPlayer, you don't need to convert video formats for playback, since everything can be playable on this video player, including 4K resolution videos.
Key Features
* A simple video manager for managing your video library
*Be compatible with cloud services, like Google Drive, Dropbox
* Support almost all media files, such as WMV, MPEG, 3GP, OGM, MKV, DVD, and VCD
View also: How to Transfer M4V Videos to KMPlayer
No 5. Infuse 5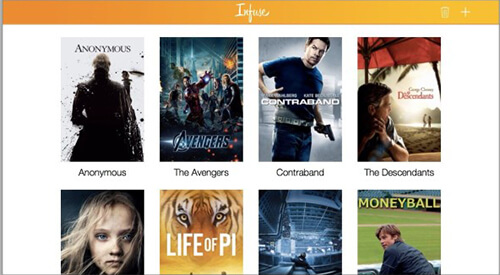 Infuse 5 is an iOS media play specially designed for Apple devices. Just like PlayerXtreme, it also comes with cloud storage integration and supports FTP for sharing. Since it support automatically import subtitles from Internet, you can do a simple click to get the wanted movie subtitles. The biggest advantage of this video player is that it can play various audio and video format files, which means that you don't need to spend more time on converting process.
Key Features
* A powerful streaming function for could services
*Support 4K content playback
* Compatible with lots of media files, including WMV, MP4, AVI, MKV, etc
No 6. 8Player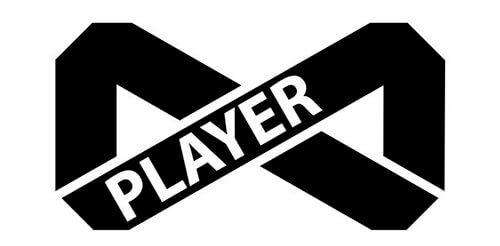 From these listed video players, 8Player is one of the simplest and smoothest iPhone video players with a 4+ rating on the App store. The biggest facility of this application is the high compatibility. With the ability of playing many different files, 8Player can support high quality playback. Plus, it offers you an exclusive customizable experience and it is capable of handling image and music.
Key Features
* Provide an easy personalize function
*Support Chromecast and 1080P resolution content
* Support a wide range of file formats: MP4, MOV, M4V, 3GP, AVI, MKV, MPG, etc
No 7. Kodi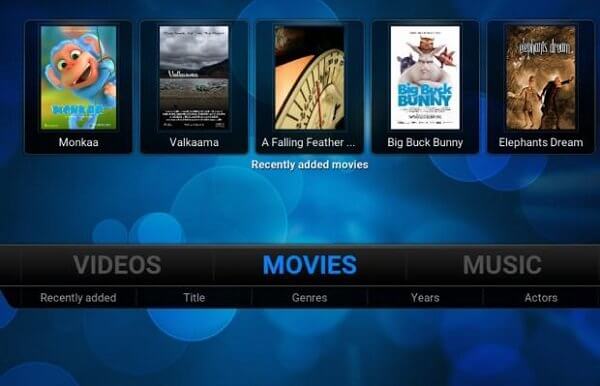 As a 100% free and open-source media streaming player, Kodi, previously famous as XBMC player, is also worth recommending for exploring digital entertainment for Apple addicts. The most noteworthy of Kodi media play is the compatibility among all platforms. But before you start to use it, you should know that Kodi is not available in App store. If you would like to use it on your iOS devices, you'll need to jailbreak your iPhone. Obviously, it worth you doing that for playing various media files, like videos, music, podcast, and more from your digital library or the Internet.
Key Features
*Fully free and open-source software to use
*Be compatible with cloud services, like Google Drive, Dropbox
* Support multiple media files, like MPEG, H.263, h.264, and HuffYUV
View also: How to Watch iTunes Videos on Kodi
No 8. MC Player

Although I put MC Player later, this video player is one of the best iOS media players, which makes it possible to watch your favorite movies, music, TV shows, and any other digital files on iPhone and iPad easier. With built-in Dolby Digital Plus Surround Sound, MC Player supports HD video content playback with breathtaking clarity. Also, you can stream videos from the Internet for watching on iPhone directly. Paid or free version of MC Player to use depends on your particular needs.
Key Features
* Without any conversion to play almost all media files
*Connect with game consoles and other potential devices
* Supported all popular files like M4V, MOV, FLV, 3GP, MP3G, MP4, and more
More Tips: How to Watch iTunes Movies on iPhone Video Players
When we choosing a video player for iPhone and iPad, the first thing we need to consider is the supported formats. From what we discussed above, most of these media players support a wide range of file formats. If you would like to play iTunes movies and TV shows on iOS devices, you should pay attention on the video formats supported by these stunning video players. We all know that iTunes video files are encoded with M4V container format. Luckily, PlayerXtreme Media Player, MC Player and 8Player can be fully compatible with M4V files. But the other thing you should know is that apart from encoded M4V format, iTunes purchased and rented videos are protected by FairPlay DRM technology, which prevent you from playing protected M4V iTunes files on any iPhone video player mentioned-above.
If you really want to watch iTunes DRM M4V movies on iPhone and iPad with one of these media players, please remove DRM protection with the help of professional DRmare M4V Converter. This iTunes DRM removal software can also convert iTunes M4V to other common formats, like MP4, MOV, AVI, MKV, MP4G, and more. With this smart software, no matter which video player you choose to use on iOS devices, there is no limitation of playing iTunes movies with any iPhone video player. But choosing which video player to enjoy your videos depends on your final decision. All of these iPhone video players have their own special and unique features. You can try one by one to figure out the best suitable video player for playing videos on iPhone and iPad.