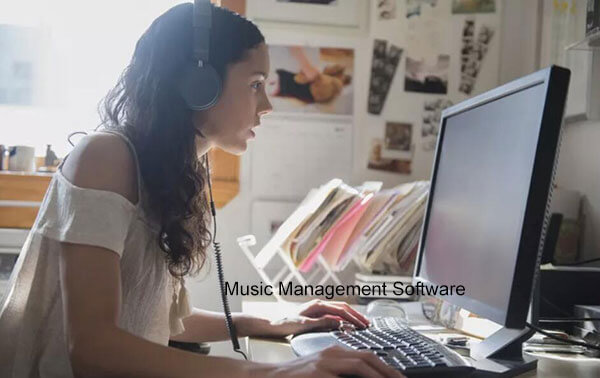 The music of the present age has gone through a lot of transformation. Beginning from making use of music streaming services to managing the music on devices is rapidly propelling users to a fast-paced activity. This is due to the millions of tracks that continue to be produced by artists from time to time. So, where is the entertainment industry taking music lovers?
Look at it this way; what if you had music management software to take care of your worries? That is exactly what this post is about. We're going to uncover some of the best managers for your windows and Mac OS device music to help you in formatting, syncing and cataloging your tracks.
Top 1. MediaMonkey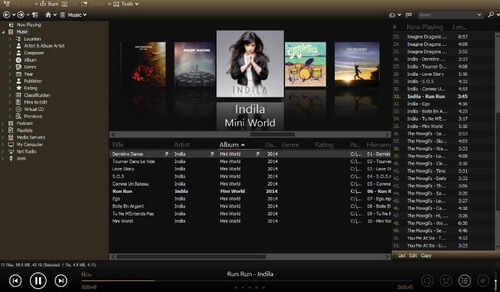 MediaMonkey is a smart tool that works by multitasking various tasks. It comes with awesome features that can manage over 100,000 music files. Besides, it encompasses support for audio and video files like podcasts. The installation process is as easy as 1-2-3 and the interface and design is simple and easy to manage. A notable thing about the interface is that this App allows you to choose from different skins which to install.
However, MediaMonkey doesn't support to manage music from other streaming services such as Spotify. If you'd like to play Spotify music on MediaMoney, you can also try to convert Spotify Music to MP3 by using DRmare Spotify Converter first.
Features
It has the potential to identify tracks, edit tags and sync music to your library.
It can perform high-quality CD ripping and creating advanced auto playlists.
This App also supports numerous file types and so, you can add MP3 files, FLAC, videos, and much more.
The Automatic Tagging feature lets you choose and auto-tag your friends some of the tracks you want to.
It entails a media player mode for equalizer support, rating, and normal playlists. It also has a party mode that you can enable and put a password for protection.
MediaMonkey can also integrate with services like Last.fm.
View also: How to Transfer Spotify Music to MediaMonkey
Top 2. Strawberry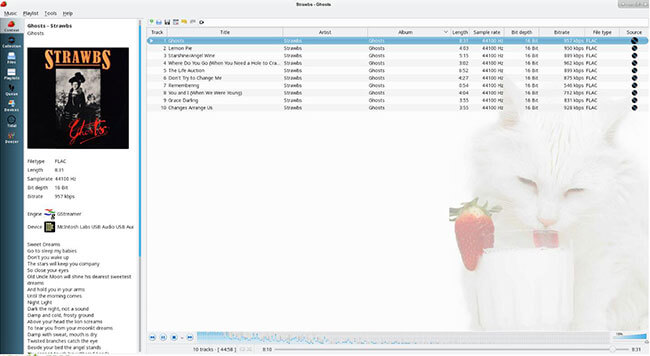 Having been released just over a year ago, Strawberry is among the best music management software for Mac OS devices. It doubles up as an audio player and music collection manager. In the quest to perform perfect music management, this App supports a wide range of music formats like WAV, MPC, TrueAudio, MP4 and much more. The native desktop notifications feature is a good alert tip.
Features
It is very ideal for Audio CD playback.
It brings on-board advanced audio output for music playback.
Use it to fetch tags and edit them on your music files.
It will transfer music to other devices or a USB player, enabling sharing with other users.
It also has perfect streaming support for most music services like Spotify and Deezer.
The ability to analyze and equalize your audio files.
Top 3. RealPlayer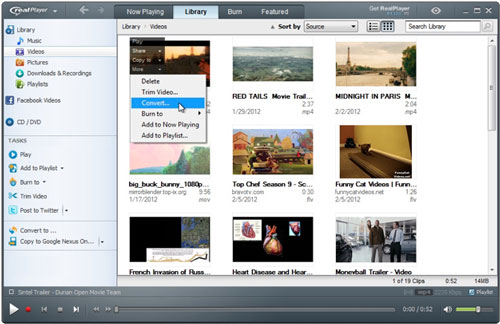 RealPlayer is also among the best music organizer software that you can use to drain out every stress from your music world. Apart from using it as a downloader, you can play, convert and organize your music with this tool, thanks to its automatic video collage feature.
Features
RealPlayer automatically converts your videos and photos to any format that can be played on any Windows and Mac Operating system devices.
It enables sharing of music with friends and family via Email, Facebook, Instagram, WhatsApp, and other media services.
This App can automatically montage your photos and videos by picking your best memories. So, you can tweak and add them to your favorite tracks.
The Real Cloud feature works best at saving your music and videos online. You can then access them from any device in case your PC crashes.
View also: How to Play iTunes Videos on RealPlayer
Top 4. MusicBee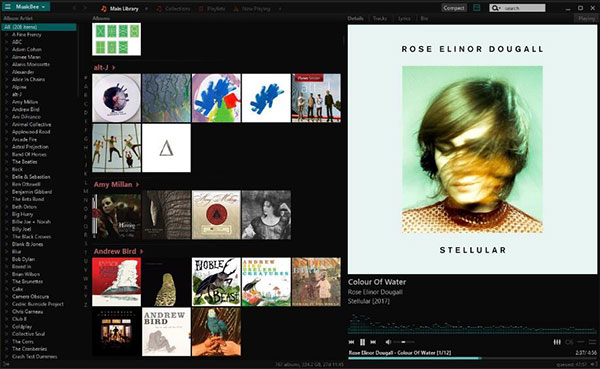 MusicBee best music organizer for windows makes it easy for you to find, play and generally manage your music files. Besides Windows, you can also use this App on your Mac OS device to browse and find music that it has already organized. Other capabilities include editing and tagging your friends some cool music from your collection.
Features
This App will facilitate managing and downloading of Podcast subscriptions to help you to listen to your favorite radio stations.
It can securely rip tracks from devices like Compact Disk collection.
It can synchronize music files from your music library or other folders to your other devices.
MusicBee also works smartly to convert your music to various formats like MP3, WMA, Vorbis, and much more.
View also: How to Sync Apple Music to Musicbee
Top 5. Song Director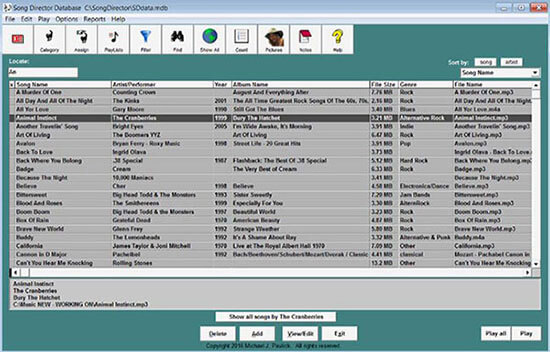 As its name suggests, this App perfectly directs your songs to the right path. It is notably easy to use, leaving you with just clicks of buttons to execute further actions. Furthermore, it automatically feeds your information into a compiled database, thereby making it easy for you to trace your favorite tracks and artists instantly.
Features
This App permits you to copy, move and rename music files without a search.
It also allows for advanced sorting options like bitrate and beats per minute amount.
This App works with all types of media and formats.
It is also able to catalog physical disc.
Top 6. Winyl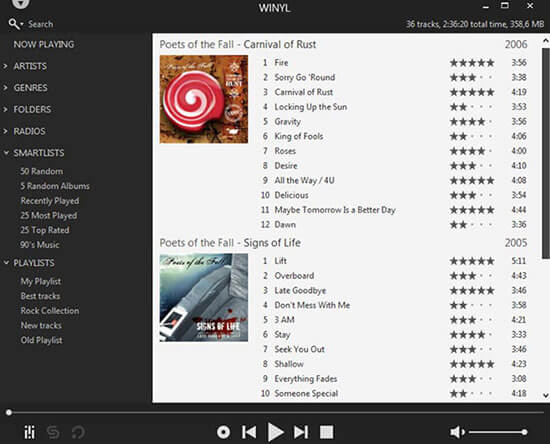 Winyl is another great music management software for Windows. With a great interface, this App promises a lot in terms of functionality. It is dully a fast media management tool that takes quite a short time to load tones of files. Although it cannot display the bitrate or the format of your music, it still manages to organize your library as per music folders and genre.
Features
It uses an intelligent mechanism called .cue files that splits your albums found in one file.
Easy to use and enables you to quickly add music.
It also has a well organized library.
It clearly shows your covers and tracks that are next to your albums.
Conclusion
Listening to quality music is enjoyable. It even gets better with best music organizers such as the above named. Don't get stuck when it comes to managing your music library. These collections of music App have the power to bring you all the comfort you need for your music party time.