iPhone's built-in Music app has been optimized for Apple Music over the years. It contains several tabs "Library", "For You", "Browse", "Radio", "Search" which are great for users who want to stream Apple Music on iPhone XS/XR, new iPad Pro.
But for music lovers who want to listen to local songs or other sources of music, its features are limited. There is few option to enhance audio quality except the equalizer. Fortunately, there are a ton of iPhone music players from the App Store including free and paid ones. If you want to unlock the potential of all your songs and take advantages of the hardware of your iPhone XS, you should definitely not miss these top 10 best iPhone music app alternatives in 2019.
View also: Top 8 Best Video Players for iOS
1. Cesium Music Player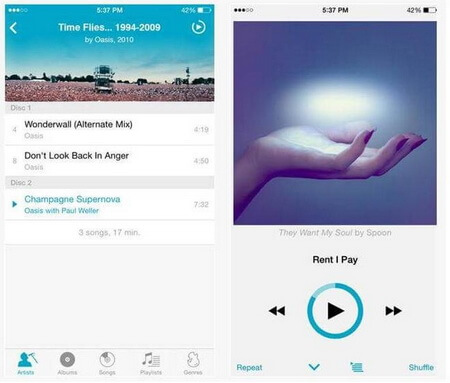 Cesium is arguably the best alternative to the iPhone stock Music app. It supports music from both of your iCloud library and iTunes Music Library. The interface is customizable, you can tag your music with different genres, orders. Besides, it supports gesture controls, allowing you to play songs easily with a swipe or a tap. The disadvantage is that it still doesn't support Apple Music yet. This app costs only $2 from the App Store.
2. Vox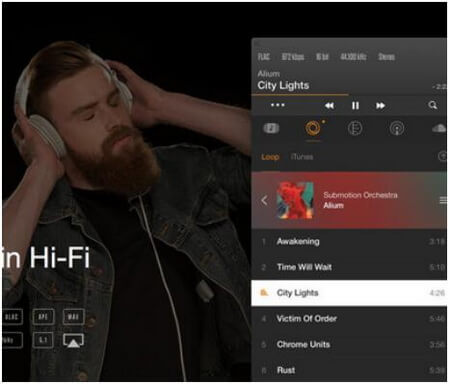 Vox is one of the best free music player for iPhone. It supports music from different sources including SoundCloud and Spotify. Yet it supports the FLAC, WAV lossless formats which are not playable from most of other players. There are a lot of ways to control Vox music player by the hardware buttons on your iPhone, headphone, main menu, etc.
3. Spotify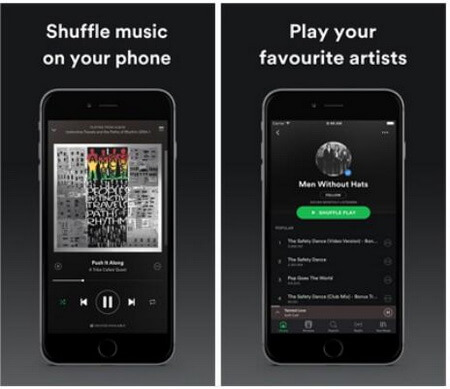 Spotify has over 40 millions tracks in its cloud library and over 75 million subscribers. It is a best Apple Music app alternative on iPhone. The best part of it is that it offers a free tier service. You can stream songs, audiobooks, podcasts, albums without paying for a dime as long as you can beer with some random Ads. Besides, you can add your local songs to Spotify.
4. CarTunes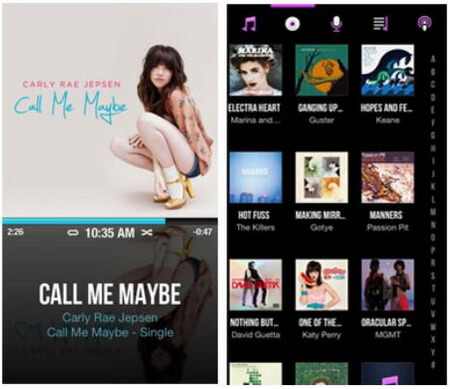 Want to enjoy music on iPhone on the go? CarTunes is the best gesture-driven iOS audio player for you. It is designed entirely for touch. You can control your music with swipes, taps, sharing songs to social media has never been easier. This app is not free, it costs $4.99
5. Ecoute Music Player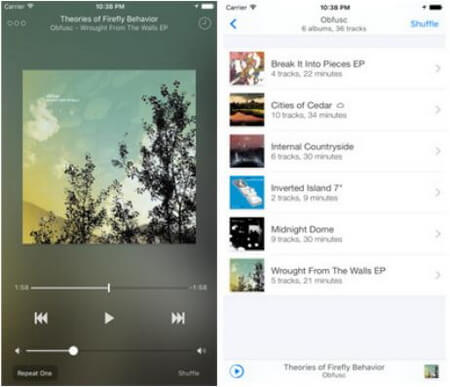 Ecoute is an easy and beautiful music player for iOS. It features an enhanced shuffle feature by using the metadata like play counts and last played data. The interface it has is much beautiful than the native iPhone Music app. And it can automatically go to night mode on low light environment. If you enjoy listen to music every night before going to bed, you should give it a try. This player costs $1.
6. SoundShare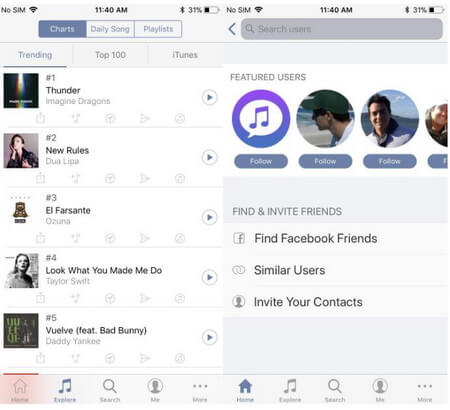 SoundShare is well known for its social network for music. You can easily find out what your friends are listening to and play that music by only a tap. In addition, you can create collaborative playlist with your friends. It is the first app with such features in iPhone. But you need to make sure your friends also use this player so that you can get the most fun from it.
7. Deezer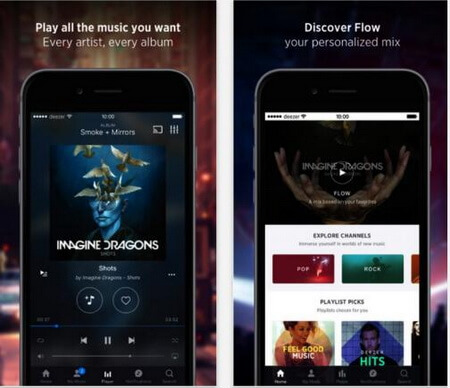 This is another free iOS music player alternative. It works extremely the same like Spotify and Apple Music. The main difference is that it has a Deezer HiFi plan which supports to stream CD quality songs with up to 1411Kbps bit rate.
8. TapTunes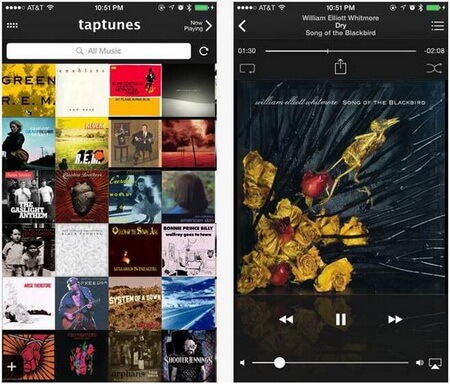 As its name suggests, this is an app that can display the artworks of your songs, you can tap the one you want to play directly. Its advantage is that you don't have to scroll through the names but just find the music quickly through artwork. With this offline music player, you will experience your music collection on iPhone, iPad, iPod like never before.
9. Stezza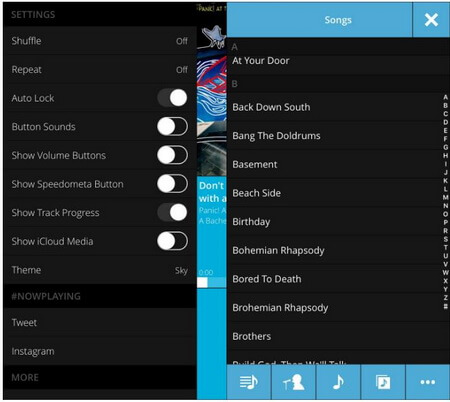 Stezza is a great song player for drivers. It has a bold interface that supports one-handed playback. Besides audio files, it also can play videos. If you have a compatible car stereo such as Pioneer stereo, you can even cast your media files to the car stereo via AirPlay, Bluetooth. It costs $2.99.
10. Musixmatch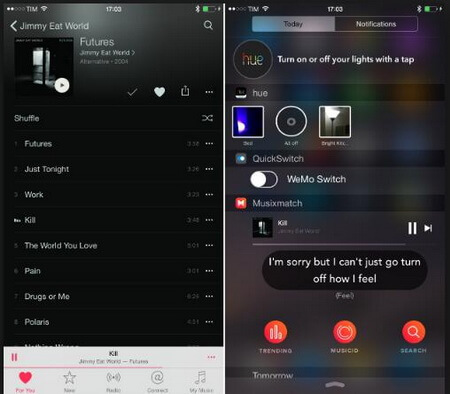 Do you enjoy singing along with the music playing on your iPhone? What will you do if you forget the lyrics? Well, you don't need to worry about that with this free iPhone/iPad music player. It will display the lyrics in time with the music. According to the developers of this app, they have the world's largest lyrics database.
More Tips: How to Transfer Apple Music to Third-Party Players
Music is an indispensable part of our daily life. When you are on a commute, workout, waiting a bus, listening to music will brings you happiness. With all these best music players, which one do you prefer for your iPhone? Please do not hesitate to let's know on the comments below.
Finally, I want to note that not all the players can access to the Apple Music library due to the FairPlay DRM protection. If you'd like to play Apple Music on iPhone together with your own favorite songs from any players, you can also use the DRmare Apple Music Converter for Mac/Windows to remove the DRM protection. The free trial version is readily available below.