Being sandwiched between Halloween and Christmas, Thanksgiving is one of the best family holidays, celebrated on fourth Thursday of November. Compared to these two traditional holidays, Thanksgiving Day is less commercial by nature. So what we will do to enjoy this November holiday?
Thanksgiving is a time for a sumptuous Turkey dinner served with pumpkin pie, family feasts, as well as football. However, if you are looking for the alternative to football and just would like to enjoy some great things on the sofa with your family after Turkey dinner, a wonderful Thanksgiving movie seems a great choice.
Halloween day has horror films, Christmas Day has religious and family movies, so we list top 8 best Thanksgiving movies on the basic of dramas, comedies, and animated classics for your reference.
View also: Top 8 Best Classic Christmas Movies
No. 1 A Charlie Brown Thanksgiving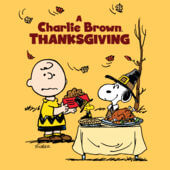 Released: 1990 Genre: Animation Price: $14.99
Technically, A Charlie Brown Thanksgiving might not be a movie, since it only lasts 24 minutes long. But it's really classic and an equally heartwarming tale that's worth watching over and over. It starts with Peppermint Patty and her friends, who finagle Charlie Brown into serving a traditional Thanksgiving dinner. Thanks to Woodstock and Snoopy, they make the day a success. What's more, it is worth mentioning that this short prime-time animated TV special won an Emmy Award in the following year.

No. 2 Planes, Trains, and Automobiles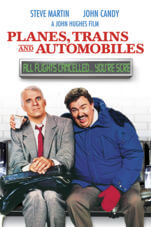 Released: 1987 Genre: Comedy Price: $14.99
Stared by Steve Martin as Neal, a marketing executive, he just would like to fly home to Chicago for spending Thanksgiving with his family. But things look not very well when Neal Page meet Misery called Del Griffith – a chipper and clumsy clown, who leads Neal on a cross-country. This pillow scene remains an all-time classic gag.
No. 3 Alice's Restaurant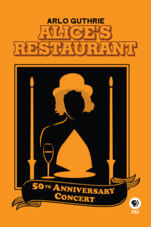 Released: 2015 Genre: Documentary Price: $12.99
Directed by Arthur Penn, Alice's Restaurant is a 1969 American comedy film, which is based on the 1967 folk song "Alice's Restaurant Massacree," originally written and sung by Arlo Guthrie. As a Thanksgiving classic, "Alice's Restaurant" hit the big screen in 1969, in which Arlo Guthrie's iconic talking blues narrative that has become an established part of the Thanksgiving tradition, with an unprecedented show.
No. 4 Hannah and Her Sisters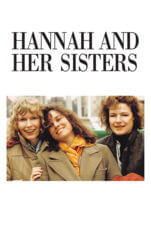 Released: 1986 Genre: Comedy Price: $14.99
Beginning and closing with a family Thanksgiving dinner, Hannah and Her Sisters was created by Woody Allen. Thanks to this comedy-drama film, Allen won an Oscar for Best Original Screenplay In order to raise her family, Hannah as a great TV housewife, gives up a promising acting career. She continues to be perfect wife and mother, even if she suspects her husband of philandering with her sister. But things begin to change, when her ex-husband shows up again.
No. 5 You've Got Mail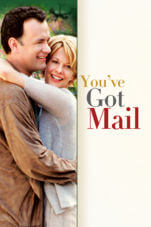 Released: 1999 Genre: Comedy Price: $9.99
As an American romantic film, You've Got Mail is about two people who are in an online romance. That is really amazing thing that business rivals from neighborhood bookstore unwittingly become e-mail pen pals and fall in love with each other, but they are both unaware that they are rivals.
No. 6 Pieces of April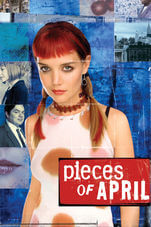 Released: 2003 Genre: Comey Price: $14.99
Written and produced by Peter Hedges, Pieces of April is an American comedy-drama movie. April Burns, the eldest daughter in a highly dysfunctional family, shows this less-than-relaxing side of the holiday. She invites her dying mother and estranged family for Thanksgiving dinner, who spend their trip from Pennsylvania to New York. But April discovers that her oven is broken the morning of the big day while her boyfriend scrounges for a suit to wear to impress the family. But at the end of this movie, you will feel deeply that blood is thicker than water whatever problem you meet.
No. 7 The New World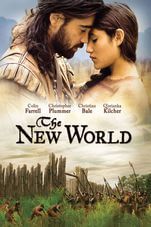 Released: 2005 Genre: Action & Adventure Price: $9.99
The New World is a British-American romantic historical drama movie, which received various award nominations for Lubezki's cinematography, Kilcher's acting, as well as Horner's score. Although it doesn't feature a storybook pilgrims-and-Native Americans feast, it's an ideal masterpiece to experience on Thanksgiving Day along with the forbidden love of the passionate, noble young native and the ambitious soldier of fortune.
No. 8 Miracle on 34th Street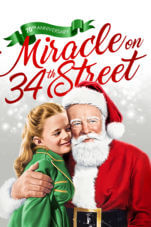 Released: 1947 Genre: Kids & Family Price: $14.99
Based on a story by Valentine Davies, there is no doubt that Miracle on 34th Street is as a classic Christmas file as they come. But it all starts with the Macy's Thanksgiving Day Parade in NYC and an appearance by the big man in red, who ushers in the holiday season. With the end of this Turkey Day, your kids will be excited for Santa's visit.
More Tips: Watch Thanksgiving Movies on HD TV
When it comes to holiday and movies, the other thing you need to consider is which online store you should go to purchase your favorite movies. Certainly, since there are multiple online stores to choose in the market, you can buy these stunning Thanksgiving movies on iTunes store, Google Play, Amazon, etc. But when you purchased and rented videos from iTunes store, please keep it in mind that iTunes movies and TV shows can be recognized by Apple ecosystem. So when you meet some obstacles while watching them on big screen TV. With the purpose for making iTunes DRM videos playable on TV, you can purchase an Apple TV 4K from Apple store, which can easily stream iTunes videos to TV. Since it will cost at $179, which might be a little expensive for you. Therefore, you can turn to the second solution. You can buy a third-party iTunes DRM removal tool, called DRmare M4V Converter for Mac/Windows, which can help you to remove DRM protection from iTunes purchases and rentals with zero quality loss. When you get the DRM-free iTunes files, you are able to watch them on TV and any non-Apple device for playback without any restriction. Now, you can start to prepare your wonderful feast for Thanksgiving Day with your family.