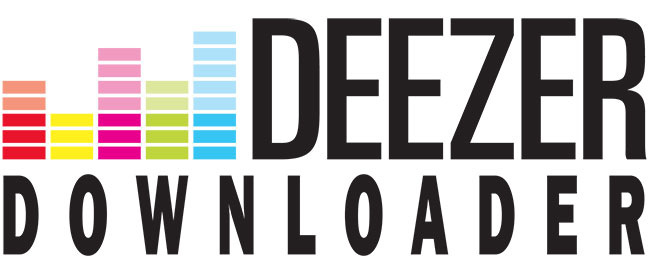 Deezer music streaming App is up on the block for all the good reasons. Think of its awesome audio quality, user-friendly interface with lyrics feature, and the flow functionality that lets you find any music genre of interest. Just like other of its peers, Spotify, Tidal, and Apple Music, Deezer fans are continually discovering exciting music releases.
But come to think of it; millions of users are non-payers which makes them not to be able to listen to Deezer music offline. They, therefore, need to download music from Deezer to PC to listen offline. And this requires a third-party downloader. It's out of this great concern that we bring you the top 8 Deezer downloader Apps currently trending.
#1. DRmare Audio Capture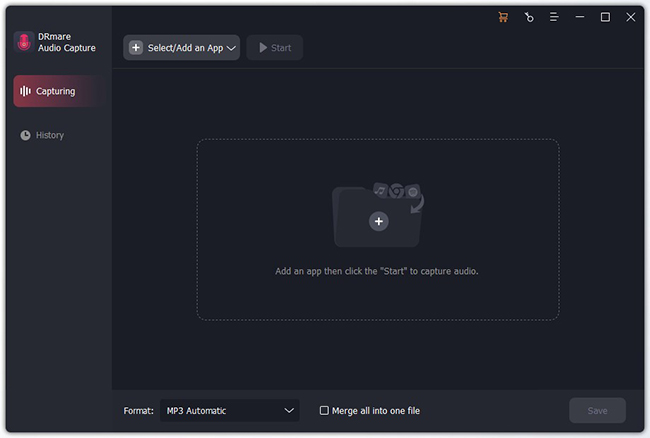 When it comes to the tools to record music from Deezer, DRmare Audio Capture for Windows/Mac is definitely the best one. It is designed to capture music with 100% quality. Yet, it is very easy to use. Just play your music from Deezer, DRmare will be able to capture the songs automatically. All the songs metadata, ID3 tags will be kept.
Besides Deezer music, it also supports other streaming music services such as Spotify, Apple Music, Google Play music, Amazon Unlimited. If you are interested in it, you can download the free trial version to evaluate it.
#2. Videoder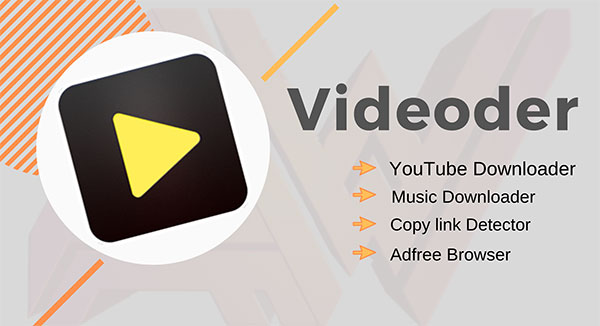 Videoder knows that time is of the essence. It, therefore, incorporates a faster download mechanism with optimum speed. You'll be amazed at the number of songs that you can download within a short time with this Deezer downloader. Besides, this App doubles up as a YouTube downloader and Instagram downloader for other engaging videos. The only drawback is the availability of ads. However, there is a window for ads removal by buying the Videoder premium version. Otherwise, you can make use of this App for free as a beginner, given that its user interface is also pretty easy to navigate through.
#3. RecordPad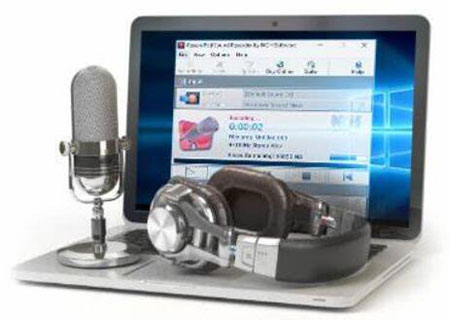 This powerful sound recording program will work on your Windows, Mac OS, Android, among other operating system devices. This is a trait that makes it appear among the best Deezer music recorders of 2019.
This app works best at recording audio notes, sound and music in whatever format of choice. So, come to think of it, you get a good chance to create an audiobook, voice as well as music. And to add to it, you can save your recordings to Wav, MP3, MP4 formats for optimum output.
To sum it up, this recorder works smart by finding and playing your recordings by the size, date or duration. And what happens when you want to share your music? It's easy! The app has an option to automatically send what it has recorded to other media accounts.
#4. KeepVid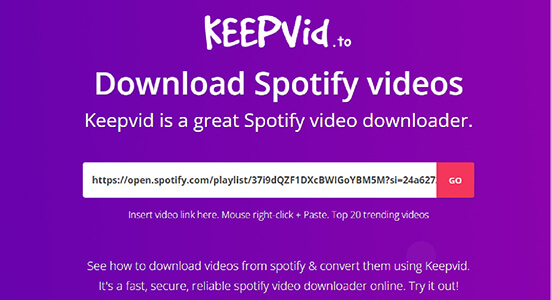 KeepVid is more than a Deezer converter and downloader. It has a state-of-the-art technology that lets it download videos at a higher speed. Furthermore, you can use it on various other sites like YouTube and Tumblr. When it comes to downloads from Deezer music streaming app, KeepVid will keep you at the correct pace. What you get are HD videos with up to 4K resolution. Conversion to the format of choice is just a click away. Download and convert your videos to MP3 without an additional plug-in.
#5. VidMate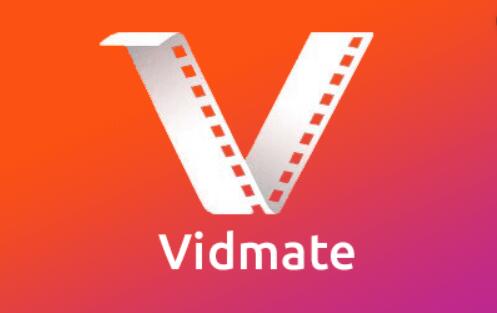 Here comes another Deezer playlist downloader that is very reliable. Its mission is simply to save you time, by allowing you to look for files based on the categories of choice. You can search and download for music, TV shows, movies, and many other groups.
Its settings have a lot to do with your video quality. VidMate allows you to customize the download rate and further encrypted space for you to hide any videos you wish to. And the 'Search' bar? This is an awesome platform for you to directly search for songs, videos, or music by genre and/or artist's name.
#6. WinX HD Video Converter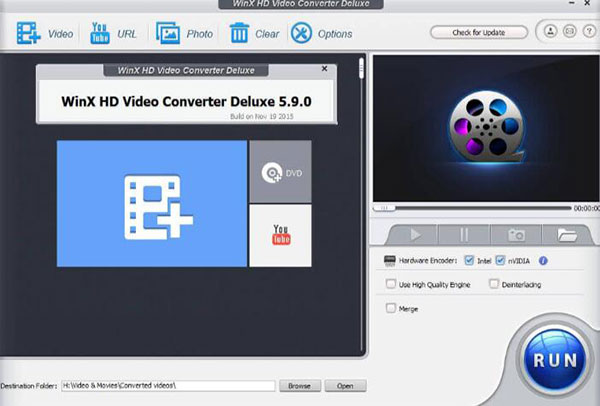 Probably a new kid on the block, WinX HD Video Converter has all you need for a successful music download. A one-stop App, as it's popularly known, will let you to not only download music but also to convert and resize your high-density videos.
Besides, can view your recording as waveform, merge all the recorded tracks and save them for offline listening. Another notable feature is that you can pause your recording and resume at a later time.
#7. Leawo Music Recorder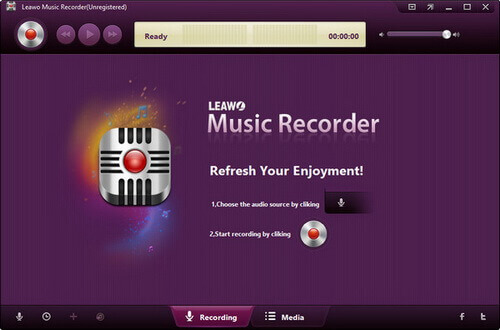 This is a Deezer MP3 Downloader that works perfect on iPhone operating system devices. It comes with an intuitive user interface, enabling easy navigation even for beginner users. Besides, use that App to convert your music to any format playable on your device.
Its operation is quick straight-forward, directly getting music from your device's speaker. The result is downloaded actual quality content. In addition, you can add music tags and cover information for all the downloaded music.
#8. EZ Voice Recorder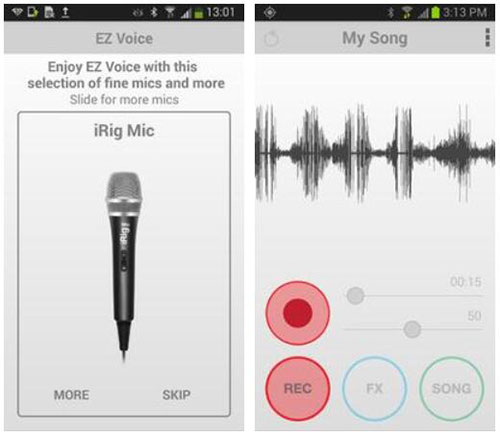 The last on our list is EZ Voice Recorder, which also comes with advanced features for a perfect download and record. Its automatic nature makes work easier for you when it comes to searching and downloading any track of choice. Simply pick a song from Deezer and EZ Voice Recorder will download, record and provide you with super content.
It will download your playlist in perfect quality, allow you to preview and add effects, and also allows you to share your download with friends. Furthermore, this App works well on other platforms like YouTube downloads.
# 9. iMusic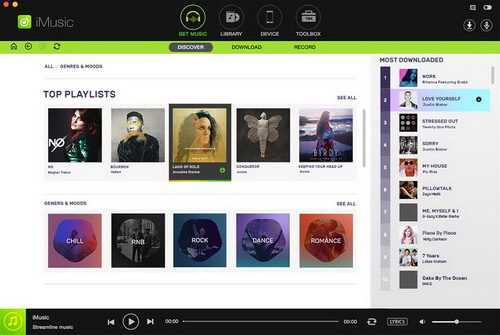 iMusic appears as number one Deezer downloader on our list due to its robust nature. Being suitable for both Windows and Mac, iMusic lets you automatically convert your downloaded music to a supported format for your device.
When it comes to songs download, it quickly downloads Deezer playlists directly in bulk. And you can do this in two ways. Either record the needed songs using the recording button or simply download via URL. Either way, what you get is the original quality of what you are listening to online.
Conclusion
Music download has gone beyond simple extraction of music and saving them to your device. Nowadays, it calls for an App that can multitask such as Deezer MP3 Downloader Apps that are currently available. Our list has entailed an all-inclusive collection that you can use to download and convert music altogether. This is the perfect act to get to listen to the kind of music you love, from whatever device. Enjoy your converted music played from your phone, car, PC, or other available devices.