Cupertino, California, September 12, 2018 - Apple officially announces its 2018 iPhone lineup as well as the Apple Watch Series 4 today on its "Gather Round" event at the Steve Jobs Theater. Different from the rumors and leaks, the new iPhone is not named iPhone 9 or iPhone 11, but called iPhone XS/XS Max/XR. Also, Apple seems change its strategy to offer more expensive phones. Read on to learn more details about the new products and find out when they will be available and how to preorder them.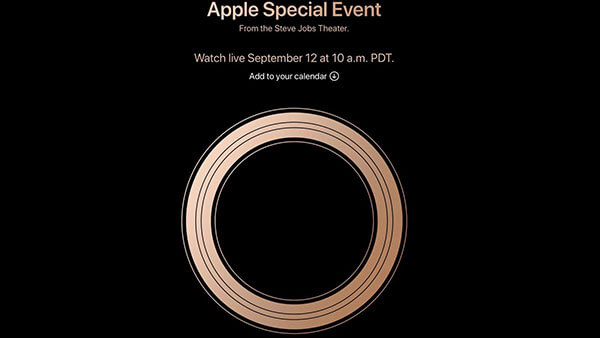 Apple Watch Series 4
This is the first product released in September 12th. It has redesigned to help users stay connected and manage their health in more powerful new ways.
Features
Apple Watch 4 have a lot of great features. The display is over 30 percent larger but the body is thinner and smaller. In terms of the health features, it has huge upgrade compared to the predecessor. It is capable of generating an ECG similar to a single-lead electroncardiogram. With the electrodes built into the Digital Crown and the back, it can read your heart's electrical signals and read the beats easily. It uses a new S4 chip which doubles the processor speed and the new gyroscope sensor can detect falls and alert your SOS contacts of an accident.
Price and Release Date
It starts at $399 for GPS version and $499 for cellular version. You can start to preorder it on Friday, September 14th and it will start to be shipped from September 21st.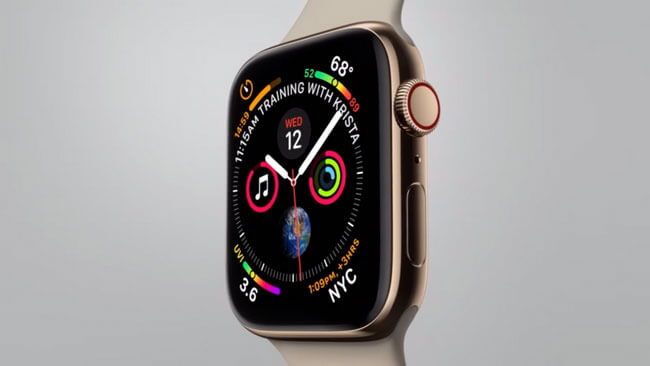 See also: How to Play Audible Audiobook on Apple Watch
iPhone XS and iPhone XS Max
Apple executive Phil Schiller took the stage to announce two new flagship iPhone models: the iPhone XS and iPhone XS Max. Both are upgraded from the last year's iPhone X and will become your new $1000 phones.
Features
The two phones share almost the same features such as IP68 waterproof rating , new A12 Bionic chip with improved processing power, 7 MP front camera and 12Mp dual main camera with a new smart HDR sensor to prevent blurry photos during action shots and enhance lighting during dim environment. With the fantastic cameras, you can even edit the bokeh effect after taking the photos. Also, the Chinese, HongKong, Macow versions will support two physical SIMs.
The main difference between iPhone XS and iPhone XS Mac is the size. iPhone XS has a 5.8 inch screen and iPhone XS Max has 6.8 inch one. And regarding to the battery life, XS Max can last about 1 hour and 30 minutes longer.
Price and Availability
iPhone XS and XS Max are available with 64GB, 256GB, 512GB internal memory. iPhone XS starts at $999 while XS Max starts at $1099. Both will begin its preorders on October 14th and ship from October 21th which is a week later.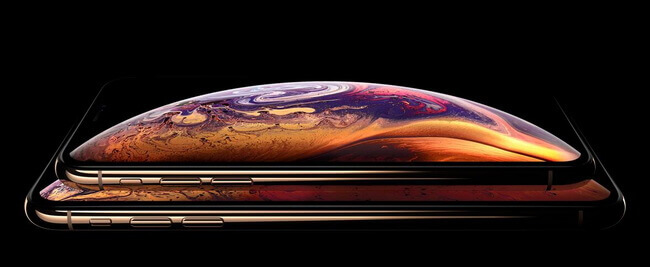 See also: How to Keep iTunes Rentals on iPhone X
iPhone XR
Apple rounded out the product release event by introducing the affordable model iPhone XR to cover more user groups. This is not the first time Apple try to provide bargain phones. Previously they have released the iPhone 5C and iPhone SE in the prior special events, but they don't turn out to be successful. Although dubbed as bargain phones, it is not cheap and has premium features.
Features
Like iPhone XS, the XR will also contain the A12 Bionic chip, 12MP wide-angle camera and a 7MP front selfie camera. The main difference is that it has a LCD display instead of OLED. The bezel is slightly thicker than iPhone X but the screen 6.1 inch is bigger than iPhone 8 Plus. It uses the haptic touch on the screen instead of 3D touch to launch the camera without unlocking the phone. Besides, the battery life can last up to 90 minutes longer than the previous iPhone 8 Plus version.
Price and Availability
iPhone XR is available in three different internal memories 64GB, 128GB, 256GB with the price starts at $749. You can preorder it on October 19th and get it shipped a week after that.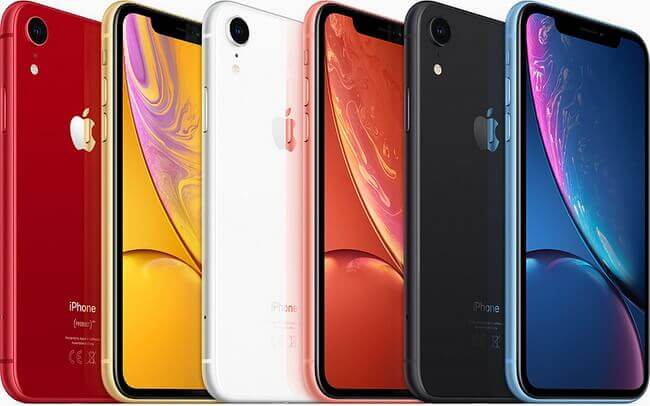 See also: How to Make Spotify Music as iPhone Ringtone
Anything More
Above are the four big products announced today. Although it is expected that Apple will announce its new iPad Pro on this annual autumn event, it just didn't happen. The release date and price of the new iPad Pro is still under wraps. it looks like it won't arrive until 2019. The most recent report from Japan's Macotakara suggests that the new iPad will has a bezel less display and debut Face ID. For more details, just watch Apple special event video from its official website.