Vudu, as Walmart's well-known media streaming service, officially set its launch date to Apple TV media box beginning August 22nd, or weeks ahead of the originally announced fall release, reports Variety.com. That's to say, when Vudu app finally becomes available on Apple TV, Vudu users will no longer need to AirPlay the media content from an iOS device in order to watch Vudu videos on the Apple TV.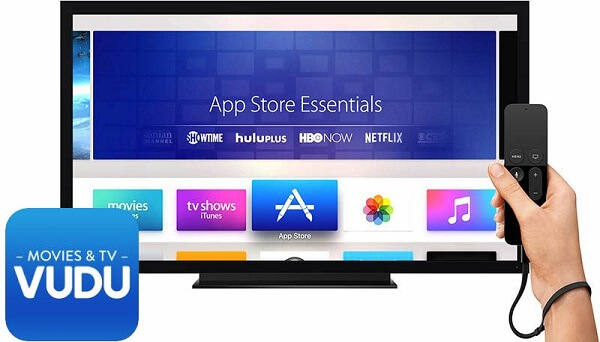 Vudu, original founded in 2004, already offers a large selection of more than 100,000 titles for rent or purchase across 179 platforms and devices — with Apple TV missing in the past years. The creation and integration of an app for the fourth-generation Apple TV had been confirmed in March by a Vudu engineer. It has been months later when Vudu officially announced that it was developing its first app for Apple TV in June, timed for Apple's WDC. Prior to the announcement of an Apple TV app, a Vudu engineer said the company had not been able to develop an app because of Apple's policies preventing third party services from selling movies within their apps.
More about Vudu You Should Know
Vudu is a streaming entertainment service that distributes full-length movies over the Internet to televisions in USA. It was acquired by Walmart in March 2010. Vudu allows customers to rent and purchase most popular movies and TV shows, including new releases. It also allows customers to convert over 8,000 movies from disc to digital, allows purchased titles to be shared multiple times without additional charge, and offers 4k support. In addition, Vudu has been available on Roku players, smart TVs, Chromecast and other devices for years.
Read More: Useful Tips to Move iTunes Movie to Vudu
In case you are an iTunes user who want to transfer your iTunes movie collection to Vudu for any purpose, you should be aware of the situation that iTunes movies are not allowed to move to Vudu directly as they are protected by Apple's DRM. To share iTunes video to Vudu, you'll firstly use some extra tools to eliminate the DRM protection from iTunes videos. In this case, DRmare M4V Converter will help you to losslessly convert the DRM-ed iTunes M4V videos to DRM-free MP4, MOV, AVI, etc. so that you can freely transfer them to Vudu account or any other device without limit.