"I have been using iTunes for years and bought multiple iTunes movies. Because I have limited space on the computer, I didn't download all of the films offline. Recently when I try to download the movies from the iTunes store for watching on iPad/Apple TV with my family, I found 7 of my purchased movies are gone. Why?" - Question from Reddit.
That is a really frustrating thing to lose the films you have purchased. What is worse is that Apple won't refund you for that.
So does it mean you don't own the movies you bought? Is there a way to prevent iTunes movies from missing in future? Here we will explore the top reasons and solutions on iTunes movies missing from library.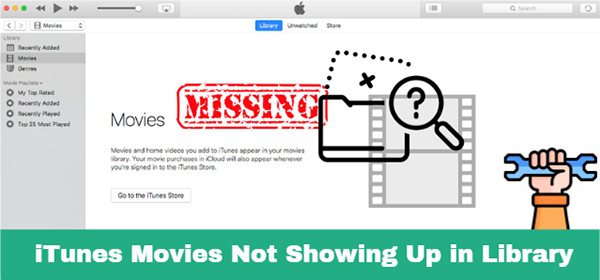 Part 1. Reasons about iTunes Movie Missing
After purchasing films or TV shows from iTunes, Apple won't delete your files unless you do so. However, there are a few cases that will make your purchased videos disappeared.
Maybe you sign in a different account
All the iTunes purchase files are related to the original account you used to buy the digital movie files. If you have switched your account to a new one, you'd better sign out and sign in with the original account to find your purchased items again.
Perhaps you change the iTunes country settings
Due to the different license policy, some digital media files available in one country is not necessary in another one. If you have changed your country settings and found yous iTunes movies missing, you'd better change your country or region back.
The agreement of the iTunes movies may have changed
Instead of producing all the contents, most of the digital media files are provided by third-party publishers. When an agreement is changed, the publishers may remove the media files without warning or compensation.
Part 2. How to Redownload Movies from iTunes
Apple has its own cloud server to store all the media files. If publishers don't put the movies off shelves, you can simply redownload the movies disappeared from your iTunes media library.
Windows/Mac computer
Step 1. Open iTunes, sign in with your original Apple ID and password.
Step 2. From the top of the iTunes window, you can choose "Account" > "Purchased". If you have turned on the Family Sharing, you will see Family Purchases instead.
Step 3. You can click the "Movies" or "TV Shows" tab menu, then you can find the movies or TV shows and click the download button to download movies from iTunes again..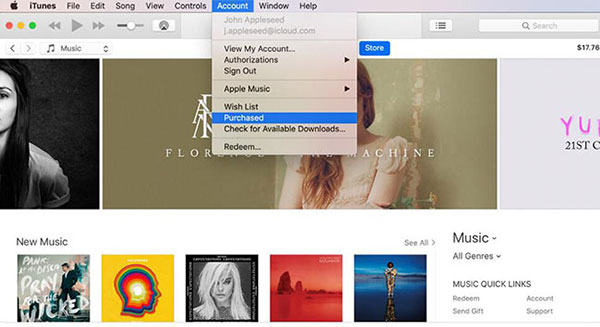 iPhone, iPad or iPod Touch
Step 1. Open the iTunes Store app.
Step 2. On your iOS device, tap the more icon "..." at the bottom of the screen and then tap "Purchased".
Step 3. Tap "Movies" and locate the video you want to redownload and tap it to download.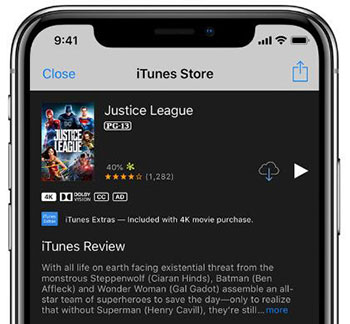 Part 3. The Best Way to Own iTunes Movies Purchase/Rentals Forever
Now you have found the tips to download iTunes movies to your library. Do you think your movies are totally safe?
That is not a sure thing.
Consider that your Apple account is hacked by others one day and there is no way to recover the Apple ID and password, what will happen to your iTunes movies and TV shows?
One obvious fact is that all of them won't playable without iTunes authorization due to the DRM protection.
This means all your purchased items are lost forever.
But Is there a way to prevent iTunes videos from missing?
The answer is yes. All you need is just a small trick by using the DRmare iTunes Movie Converter for Windows/Mac. It is the dominant software to remove DRM from iTunes movie purchases, rentals, extras and so on. Within just a few clicks, you can get rid of the iTunes limitation and turn iTunes movies M4V to MP4, AVI, MPEG quickly.
DRmare iTunes Movie Converter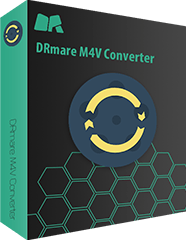 Remove DRM from iTunes protected M4V. After that, there won't be any limitation
Convert M4V videos to MP4 format and other formats at a 30X faster speed
Retain 100% original audio quality such as the tracks, subtitles, AC3 5.1 audio tracks
Support to convert iTunes videos to various mobile devices and media players
Personally I'd suggest you just rent the iTunes movies directly and then use DRmare software to convert iTunes M4V to MP4 to remove the 30 days limitation. In this way, you will save a lot of money.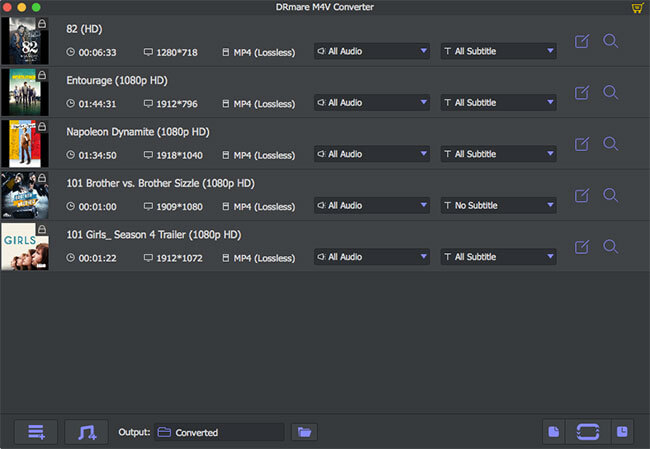 Step 1. Drag & drop to import the downloaded movies from iTunes to DRmare software.
Step 2. You can choose the new output format MP4, video parameters and edit the iTunes M4V movies as well.
Step 3. Now you can click "Convert" to export iTunes movies to MP4.
Step 4. When it is done, the movies from iTunes will be playable anywhere even without Apple ID and password. Just copy & paste to any devices you have. What is most important is that, you won't encounter the problem that movies not showing up in iTunes library anymore.