Sherlock Holmes made his first appearance in A Study In Scarlet. After that it has fascinated and delighted millions of fans in the world. Today Sherlock Holmes novel series have been narrated into different versions of audiobooks and cast into movies.
One of the best Sherlock Holmes audiobook version is narrated by Stephan Fry, who is a loyal fan of Doyle's detective fiction and also narrated the Harry Potter audiobook series.
Stephen Fry is an English actor, author, playwright, comedian. He is acclaimed for his charm, interpretations and clarity of voice which brings the characters, action and the era to life. Listening to the Sherlock Holmes audiobook is much more enjoyable than reading the printed novels. There is no wonder that this 72-hour production of Sherlock Holmes won Audible's 2017 Members' Choice Award.
Now let's find out the details of the Sherlock Holmes audiobooks and how to download them to MP3 files.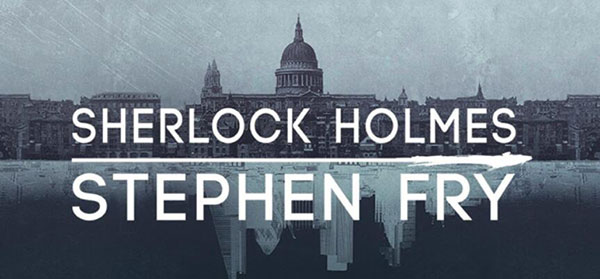 Part 1. Sherlock Holmes Series Review
Sherlock Holmes is the super sleuth from the series of detective novels wrote by British author Sir Arthur Conan Doyle. He is more popular today than he was at the time Doyle was writing.
From the complete collection, it mainly tells the stories how Sherlock Holmes solved cases through his sharp observation, deductive reasoning. During the stories, they involved his true close friendship with Watson.
Stephen Fry who narrated the Sherlock Holmes audiobooks also wrote insightful instructions to each title. He writes: "Popular fiction offers different kinds of superheroes to save the world by restoring order to the chaos, confusion and criminality of our times."
Sherlock Holmes Complete Collection
The collection is divided into four full-length novels by Doyle and 5 short stories according to the release date.
A Study in Scarlet (1987)
The Sign of the Four (1890)
The Hound of the Baskervilles (1901-1902)
The Valley of Fear (1914-1915)
The Adventures of Sherlock Holmes (1882-1892)
The Memoirs of Sherlock Holmes (1882-1893)
The Return of Sherlock Holmes (1903-1904)
His Last Bow (1908-1917)
The Casebook of Sherlock Holmes (1921-1927)
Part 2. How to Download Sherlock Holmes Series Audiobooks for free
Sherlock Holmes audiobooks are available on many platforms such as BBC, iTunes, Librivox, Audible, Spotify and so on. Following I will show you the best platforms. All of them supports to listen to audiobooks through iPhone/Android devices, web listening and so on.
Librivox - This is a totally free platform. All the recordings are public domains in the USA and they are created by volunteers. You can download Sherlock Holmes audiobooks free from Librivox.
Audible - Audible offers membership for audiobook fans. It charges $14.95/month and you get 1 credit to redeem one audiobook for free. For Audible, you will see the best Sherlock Holmes audiobook version narrated by Stephen Fry.
iTunes - iTunes is not a free platform, you can search and buy the books you want from iTunes store. Good news is that iTunes also offers promotion for some great audiobooks. Now Sherlock Holmes fans are in for a treat.
Overdrive - If you have a library card from the supported libraries, you can simply borrow the audiobook version of Sherlock Holmes for free.
Downpour - It is another high quality audiobook platform which is similar to Audible but at a relatively lower price. It charges $12.95/month.
How to Download Sherlock Holmes Audiobooks from iTunes
Open iTunes store from your iPhone or Mac computer.
On the Search section, please type in "Sherlock Holmes".
You will see a list of results like movie, audiobook, music, please locate the right audiobook version you like.
Open the Sherlock Holmes description page and click "Get" to get it for free as it is on promotion.
Your audiobook will start to be downloaded to your library, just wait a few minutes.
Part 3. How to Convert Sherlock Holmes Audio Stories to MP3
Unless you have the iPod touch MP3 players, you may encounter the dilemma that such Sherlock Holmes audiobooks are not playable on other portable MP3 players which have no access internet connection.
So what can you do if you want to listen to audiobooks when you are running with the fitness watches like Samsung Gear, Fitbit Ionic or any other MP3 players?
Well, the reason while such audiobooks are not playable is because the DRM protection which limits them from playing on the specific apps.
Thanks to the third-party audiobook DRM removal tool DRmare Audiobook Converter for Mac/Windows, now you can convert any audio files from iTunes/Audible into common audio formats MP3, M4A, M4B, AAC, WAV, FLAC like a breeze.
Best Audiobook Converter in 2019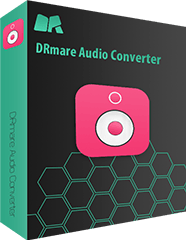 Remove DRM from Audible AA/AAX audiobooks, iTunes M4B Files
Customize the audiobook formats, spit audiobooks by chapters or time
Customize the audio pitch, volume and preview it in real time conveniently
30X fast converting speed, faster than other competitors, save your precious time
Before you get started, please make sure you have downloaded the Sherlock Holmes audiobooks to your local computer from iTunes or Audible first.
Step 1

Import audiobooks from iTunes

You can drag & drop the downloaded Sherlock Holmes audiobooks from iTunes to DRmare software.
Step 2

Set the output format as MP3

Navigate to the bottom of the software main screen and click the "format" icon. Then you can choose the format such as MP3 you want. If you want to split Sherlock Holmes audiobooks to smart segments, you can also click the "edit" icon beside the imported audiobook.
Step 3

Start converting

Just click "Convert" to transform the audiobook M4B files to MP3. When it is done, you won't have any problems listening to Sherlock Holmes audiobooks anywhere.