When it comes to gaining knowledge, books are the right objects to settle for. They influence different people in different ways. However, some people have a challenge when it comes to reading. They'll either doze off or just get bored. No need to worry! There is a better option - Audiobooks. It of cause feels good to keep it locked and let someone read for you that story you dearly yearn to know of. The challenge only comes in selecting good free audiobooks from the numerous many in the market. Additionally, hefty prices can be an obstacle to many story lovers. Worry no more! We bring to you free audiobooks of the current times.
Check out our top list of 10 best Audiobooks and download the free Audible books for that turn-around-angle of your life in 2019.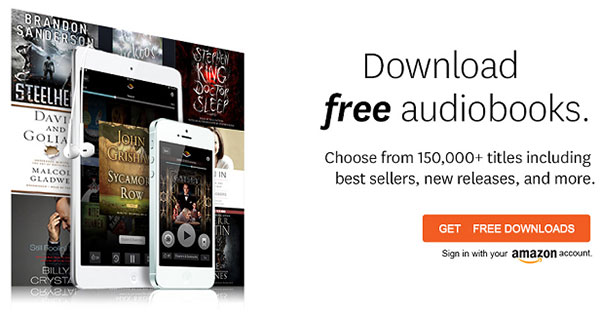 No. 1. I've Had Better – Esther Perel

Esther knows it best when it comes to giving relationship therapy. This best free audiobook is more of an unraveling mystery story rather than a piece of advice for couples struggling in their relationship. If you have ups in your marriage, then this audiobook is here to give you insights on where to start from to a healthy marriage. It's a changing therapy for tones of struggling couples out there. Get it all from the author and narrator in her own words.
No. 2. Brand New You – Tony Wrighton

This personal development author will walk you through the steps of becoming a better you. The messages flow systematically to encourage you to pursue your dreams to the limits. Apart from giving you the energy to propel, this audiobook will also translate your knowledge into practice. What other way do you have to better-yourself anyway? Get the idea and put it into work for a better you.
No. 3. Tomato Can Blues – Mary Pilon

She started as a sports and business writer. And when she came up with 'Tomato Can Blues', Mary helped unravel investigative report on sexual harassment and the aftermaths. Yes, this is among her best free audible books that are worth listening to. Bobby Cannavale narrates this true-crime story so engagingly that you would believe it's his first time narrating a novel.
No. 4. Canada Is Awesome – Neil Pasricha

It must truly be! Canada is a great country and apparently, many things make it awesome. Canadian author, Neil Pasricha, is a public speaker majorly characterized by the love for positivity. For this reason, he is an after-sought personality on topics of leadership by many media outlets. Listen to his 'Canada Is Awesome' book and other of his best free audiobooks for leadership insights.
No. 5. Crackanory Too Cracked for TV – Crackanory

This storytelling television collection suits both the young and old alike. It even gets better when you take each episode at a time from Toby Jones or Robert Bathurst and other narrators. Talk of original music, animation and live actions all into one story-line. There is no doubt of getting entertained for the one and a half hours that this audiobook will be on.
No. 6. Professional Integrity – Michael J. Sullivan

With professional integrity, there are no limits that you can't reach. Michael is a great American writer of science fiction. He is among the authors that have had their books translated into different languages over the past years. He now brings this good free audio book to take you to another level as far as integrity is concerned. All you need is focus, and passion to drive you to your destiny.
No. 7. Light In August – William Faulkner

If you are planning to go on long hours drive, then this is one of the top free audiobooks to go after. It will take you out of your world to Mass. It is indeed an eye-opener story, with lots of symbolism that you can interpret in whatever way you look at it. As the story dwells on a young, pregnant teenager whose lover has gone missing, you will learn about numerous characters within a very short time.
No. 8. Extraordinary Leadership – Robin Sharma

This top free audiobook is an inspirational journey meant to magnify the leadership in you. And because leadership is important, listen to this audiobook to awaken the low-lying skills for a better you. Robin takes you in fragments to share his leadership lessons that have helped transform several important people in society. Can we say he has mastered the skills? Probably! Robin brings his compelling stories with a good pace. The message has to reach home by the end of his heartfelt stories.
No. 9. Christmas In The Kitchen – Nalini Singh

This NYT bestselling author brings some ray of sunshine to your face. The story depicts the normal and everyday lives of many. And it even gets better when Christmas is around the corner. It's a reminder that even with pasts full of shadows you can still enjoy the full-blown sunshine rays with each new morning. It even gets better if its family and friends having their best moments around Christmas holiday season.
No. 10. Agatha Christie: An Autobiography – Agatha Christie

This is an all-around history from when she started writing her collection of different books. Agatha Christie's autobiography takes you to her childhood life when happiness was well echoed. What is there for a mother to offer her loving daughter if it's not a loving relationship? The turn of events that follow suit will help you deal with disappointments in life. Furthermore, there is more to learn from how the author deals sympathetically with her first husband.
Conclusion
The next time you plan to go on that long journey, these best free audiobooks may just be all you need. Listen to some of the latest bestsellers and get full insights on self-help hits from Robin Sharma, celebrity biography from Agatha Christie or other non-fiction pieces. Furthermore, they are free for your taking. Take your time and get any of the 10 audiobooks of your choice to better-yourself like never before.
Finally, although the Audible books are free, they are still protected with the FairPlay DRM protection. This means you can only play the audiobooks on some specific devices with the Audible app or supported players. If you'd like to get a better way to enjoy Audible files freely, you can also use the DRmare Audible Audiobook Converter for Mac/Windows to help you convert AAX to MP3. Still not sure how it works? Why not download and try it out for free?