Whether you are just starting out or you are a Disney Princess Half Marathon runner, you definitely need something to motivate you along the way. For some, upbeat music would do; but look at it this way. Is it really possible to listen to music without humming a few lines? At a running field, this would probably not work because for heaven's sake you are out of breath and won't focus on your breathing and stride.
This is why listening to audio books while working out becomes necessary. These books will help you to push yourself to the furthest goal which seemed unreliable in the first instance. Why not hook up with any of the best audiobooks for running from this list?
View also: Top 10 Spotify Playlists for Running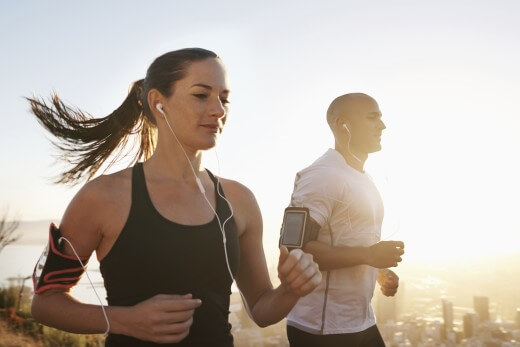 Part 1. Listening to Audiobooks While Working Out
Top 1. The Turn Of the Screw

Not so many people would buy the idea of jogging or running for four hours. Henry James makes it possible with his audiobook that contains a listening length of 4+ hours. The bottom line of 'The turn of the screw' is to motivate you while jogging. This thriller tells of a pretty short but scary story of two creepy children being watched over by a young governess. This ghost story will surely elevate your heart rate, pumping in more energy for the longest run in that cool afternoon session.
Top 2. Anna And the French Kiss

What about letting a romantic thought sweep you away while crossing the hills and going down the valleys. Stephanie Perkins gives you up to 10 and half hours of sweet thoughts. This is among the best audiobooks that let you pretend that you are on the streets of France as you travel through the valleys of love. This will surely let you go miles, achieving your dreams as a superstar.
Top 3. What I Talk About When I Talk About Running

I mean, who wouldn't want to know what to talk about especially when running? This is like being within your own mind. This best book on tape to listen to while running gives you all the reasons you need to keep pushing until the storm is over. Actually, when it is over, you wouldn't even know that there was a storm in the first case, let alone not remembering how you made it through. This brand by Haruki Murakami walks you through the tough paths to success in the most adorable manner.
Top 4. Wild: From Lost to Found on the Pacific Crest Tail

Listening to woman's own story of how she sets out on a journey with nothing at hand. What a rough life that defeats thoughts of how she finally made it. Cheryl Strayed brings forth things hidden in the dark with her best audiobooks to listen to while walking. You'll simply go on and not stop walking especially when giving ear to how this woman hikes miles in her pitiful situation.
Top 5. Tana French Faithful Place

Suspense is what will keep you going as you read this audiobook. Frank Mackey's childhood sweetheart suddenly leaves him just when they were planning on how to escape to unknown world of their own. Wouldn't you want to know what happens to Rosie, when years later her suitcase turns up before Frank eventually starts up an investigation?. No one would dare stop before unfolding the real story behind the scenes of Faithful Place.
Top 6. Is Everyone Hanging Out Without Me?

Mindy Kalling is so funny and her humor will keep you lost in the wilds of wilds as you run along. Imagine 4 and half hours of inspiration? This is one of the best running books that will propel you to desire, going to and fro like taking a hot pie during winter.
Top 7. Marathon Man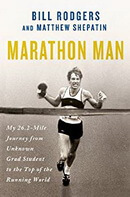 From grace to grace is what describes this audiobook best. Bill Rodgers explores his will to push on to fame. He will surely keep you engaged with lots of great stuff. Together with Mathew Shepatin, Bill talks of how he rose to the top of the running world. All he needed was the determination to sour higher like an eagle.
Top 8. Unbroken

Laura Hillenbrand tells of a true story of Lou Zamparini who passed through a lot of hurdles. From being into the World War II to being stranded at the sea was definitely not a cup of tea. Unbroken speaks of life challenges. This will remind you that you have to go for it no matter the bridges along the way. This is an inspirational story that is meant to encourage you whether you are a beginner or a world champion runner.
Top 9. Ana Karenina

Having the urge to go on for longer hours? Among the best audiobooks to listen to while running is this one by Leo Tolstoy. For about 40 hours, you'll be listening to a story of one wealthy lady who had an affair with Count Vronsky. This book is so engaging that you will not know when darkness hits. However, remember to have your wristwatch to know when to take a break.
Top 10. The Girl On The Train

The title already shoots your adrenaline, pushing your heartbeat to go faster than normal. Get into details of 'The girl on the train' with this bestselling thriller by Paula Hawkins. The story is so well laid that it will keep you hooked for the listening length of about 11 hours. From when the narrator Rachel sports a shocking object from the train window way until she unfolds what is hidden behind it, is actually a must listen to while running.
Part 2. Conclusion
Everyone runs for his or her own purpose. While others are running just to feel complete, some are running to visit places or get lost in thought and overcome fears. Whatever the case, these best audiobooks to listen to while running are here to take you places. Be it listening to shorter books or lengthy volumes, the choice is yours. The end matter is that you get the energy and inspiration to scale even the heights that you never imagined of reaching.
At last, all the best audiobook playlists we talked about may not be available for free online due to the copyright protection. To download and listen to them, I'd highly recommend you to get them on Audible or iTunes which are the top 2 largest audiobook vendors. Generally you can listen to the books on iPhone with iBooks or Android phones with the Audible app. Unfortunately it is difficult to move the audiobooks to MP3 players or other portable gadgets.
For your convenience, you can also use DRmare Audiobook Converter to unlock the audiobooks no matter you bought from iTunes or Audible and encode the files to MP3. After that, you can enjoy the books anywhere at will. For more details, you can visit: How to Rip Audiobooks to MP3 with Ease.