iTunes is a super store which provides the largest number of online entertainment media in the world, including movies, TV shows, music, apps, audiobooks, etc. that all users can easily access through their iPhone, iPad, Mac or PC.
Other than an online store, iTunes also works as a smart manager of your media content. If you use iTunes a lot, you must have noticed that whenever you plug iOS devices to your computer, iTunes will always launch itself automatically. This can apparently make the progress more convenient if you are going to sync your iPhone data to iTunes for backup.
But it can be quite annoying if you are just trying to charge your iPhone or do other tasks that have nothing to do with iTunes at all. Thankfully, there is an easy solution to stop iTunes from opening automatically on Mac or Windows. In this post, we will show you how to disable iTunes auto launch when you plug in your iOS device to the computer.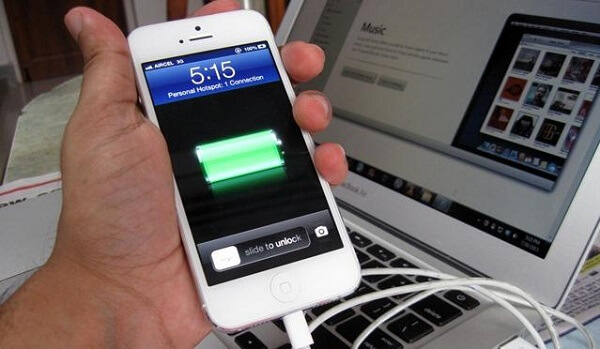 Part 1. How to Disable iTunes Helper on Windows 10
To stop iTunes from opening automatically on Windows 10/8/7, basically you need to disable iTunes Helper and remove iTunesHelper.exe from startup programs. iTunes Helper is an app to launch iTunes when you plug any Apple device to a PC. So disabling it can instantly resolve the iTunes auto launching annoyance.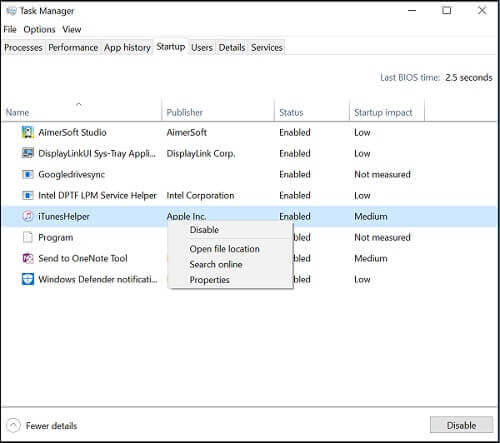 Step 1. Go to Task Manager and switch to Startup tab. Find iTunes Helper.exe.
Step 2. Right-click iTunes Helper.exe and click Disable. Then you'll find the Disable option is grayed out. The last step is logging in as an Administrator.
Part 2. How to Stop iTunes Auto Open on Mac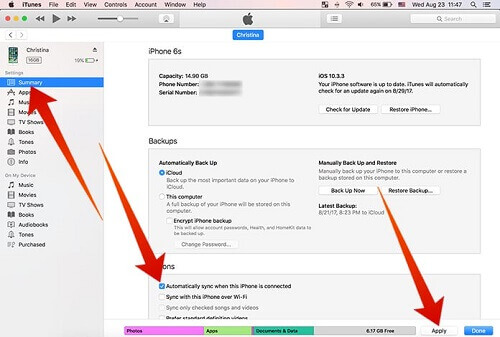 Step 1. Plug in your iPhone or iPad to your Mac.
Step 2. Click on the iPhone icon on the top left corner to open device settings.
Step 3. Click on the Summary tab in iTunes Settings menu.
Step 4. Go to the Options menu and uncheck the "Automatically sync when this iPhone is connected" box.
Step 5. Click Apply to save this change. Then you will no longer see iTunes opening automatically each time when you connect your iPhone to your computer.
Part 3. How to Close iTunes Launch in Preferences
Yes, you can also change the settings in iTunes Preferences tab to stop iTunes opening automatically.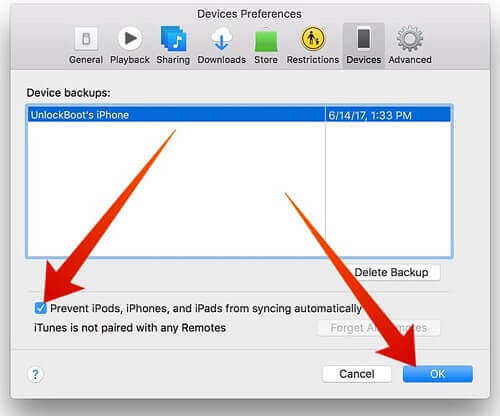 Step 1. Plug in iPhone or iPad to your computer.
Step 2. Once iTunes is launched, click Edit > Preferences in the menu bar.
Step 3. Click Devices panel and enable the option "Prevent iPods, iPhones, and iPads from syncing automatically.".
More Useful iTunes Tips
As a complete media solution, iTunes plays an important role in making our digital life more easier. No matter if you are new to iTunes or use it often, you are suggested to read on this post: Top 10 iTunes Tips & Tricks to find more hidden features of iTunes that you may not know yet.