It is that time of the year when people of all walks are getting ready for Halloween season. There is so much to this holiday ranging from the horror costumes, good food, to decorating your apartment. Amidst all these, nothing beats the odds like best scary halloween music videos. They'll definitely put you in the right spirit.
Talk of watching music videos as you listen to the seasonal favorite collections. We have compiled the best from Apple music that will keep you on the move and make your Halloween party full of fun.
View also: Top 20 Halloween Songs for Kids
No. 1 Thriller – Michael Jackson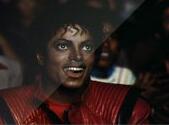 If anything to go by, this pop video mostly tops every list when it comes to scary music videos. Both the choreography and costumes are legendary. This great artist had what it takes to keep the crowd focuses. Apart from dancing to it, you can also dress like it and get the inspiration you need for that great party. Thriller has actually stood the test of time, emerging the best, even as generations try to emulate this famous number.
No. 2 Monster Mash – Bobby Pickett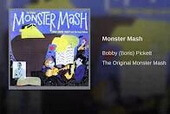 Monster Mash is also among the halloween themed music videos that instantly ignites that fire in you. The presence of grooves goolies animation catches your attention, gluing you into the action all through. Simply follow the story and see to where it gets you. Together with the cauldron, you have no choice but to get into the dancing move for a fun-filled season.
No. 3 Closer – Nine Inch Nails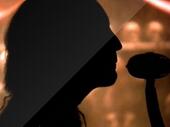 Initially, this music video was regarded as too intense for the telly. To some point, the director had to moderate it, replacing some bits for a friendlier touch. Nonetheless, this music video still manages to cut through the ages, emerging among the halloween music videos that are all season favorite for many fans.
No. 4 Gimme Something Good – Ryan Adams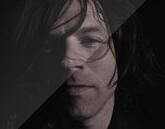 It is the demonic soundtrack of this video that strikes horror in a matter of time as it captures the spirit of Halloween perfectly. Elvira, the Mistress of the Dark brings lots of attention, depicting the real vampire. You will definitely get something good as its name suggests. The real vampire actually just does not age no matter what.
No. 5 Stress – Justice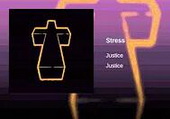 Justice kills it all with his heightened sense of flight and fight. The stunningly violent visuals that are all translated from within puts this music video at a top-notch level. The 3 minutes you spend watching and listening to this video will be of great substance. Besides, it has got good costume ideas to kick-start your Halloween season.
No. 6 I Put a Spell on You - Screamin' Jay Hawkins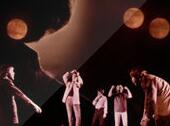 Hawkins actually started off with this as a love song. It is the action of the producer which brought a twist to everything. Getting everybody drunk after bringing in chicken and ribs changed the tune of this song. I put a spell on you include scary music videos such as a long cape that protrudes from a coffin, fog, and snakes among other stuff. So far, this song has been covered by well-known artists like Marilyn Manson, Nina Simone, and Bryan Ferry.
No. 7 Soul to Squeeze – Red Hot Chili Peppers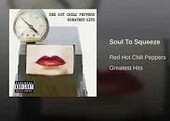 For about 3 minutes, this music video will leave you feeling rejuvenated and ready for any course. Hot as its name, it hit the moment it was released as a single track. It is the content that sets it apart, only being compared to American horror story Freak Show. You will definitely feel this scary music video, especially with its travelling circus setting. Members of the circus walk a long distance through the black landscape reciting surreal lyrics. Be ready to thirst for more after watching this video and probably re-watch for total satisfaction.
No. 8 The Kill (Bury Me) – 30 Seconds to Mars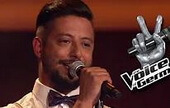 The title speaks it all and will certainly put you in the Halloween spirit. The spooky hotel set up and other familiar characters add spices to this music video in a great way. As a matter of fact, it is fun and upbeat. You can watch and make dance moves along for that elevated spirit into Halloween. Instead of rewatching 'The Shining', just keep locked with 'The Kill' and get the same value of entertainment in the shortest time possible.
No. 9 Bones and Mr. Brightside – The Killers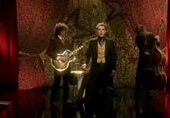 From the name to the colorful costumes, Bones couldn't go unmentioned. It has got horror themed music videos which put it in its rightful place. Thanks to its director, Tim Burton who is known to work magic as far as our favorite Halloween season is concerned. Here is where you'll come face to face with skeletons frolicking by the beach. After all, what do you expect from The Killers' if not nearing to your graveside?
No. 10 Living Dead Girl – Rob Zombie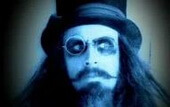 If there is anyone who loves Halloween, it got to be Zombie. At one point in time, he and his then fiancé Sheri Moon settled on Halloween day as their nuptials date. This music video will not only entertain you but will tell a cool story that is filled with horror. Besides, it pops in the best costume ideas suitable for the season. 'Living Dead Girl' will keep you locked for about 4 minutes of play. The end result will be a ready and composed mind that is ready to jump into that favorite season of Halloween.
More Tips: Watch Scary Music Videos Offline
These best halloween music videos are in place to ignite the Halloween fire in you. Apart from listening to them, you also get the best opportunity to dance your way to the season. Since most of these music videos are derived from the best films, you don't have to sit for 3 or 4 hours to watch a movie. Simply get down to any of these music videos and get the full story in as little as 3 minutes.
One thing you need to keep in mind is that nowadays almost all digital music videos are combined with digital right protection. This means the media files can only be played on limited authorized devices. If you'd like to play such videos freely or back up them for offline watching, then you'd better use a third party software to get rid of the DRM protection.
DRmare M4V Converter is such a software which can strip DRM from iTunes movies, TV shows, music videos, podcasts. You can simply encode the original M4V to MP4 quickly while keeping the original quality, metadata, ID 3 tags. To learn more, you can download and try it out for free.