Jay-Z and Beyonce are the most hottest and wealthiest power couple in the Hollywood. With the great music talent and influence for each other, they composed many top albums & songs. Each won 17 Grammys and they won two joint Grammys together. The previous songs they created include "Pray", "Crazy in Love" etc.. Over the years, there are so many mixed signals and rumors about the marriage of Beyonce and Jay-Z. There are ups and downs on their relationship and they often hint at personal trouble in their lyrics.
The latest surprise album Everything Is Love is thought to be the final installment of the trilogy (The previous two albums are that Byonce imply infidelity of Jay-z on the Lemonade album and Jay-z apologize on his 2017 album 4:44.), showing that they have make it through finally. This new album debuted at number two on the US Billboards 200 with 123,00 album-equivalent units. It is supported by the lead single "Apeshit" and the Tidal-exclusive single "Salud". Do you want to download and listen to the Everything Is Love album songs? Here I will introduce more details and offer the solution to stream and download it without paying for a dime.
View also: Tips on Shawn Mendes MP3 Download Free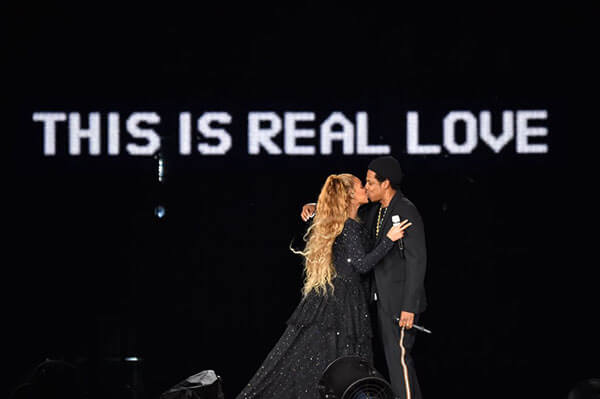 Part 1. The Carters Everything Is Love Tracklist
Jay-Z and Beyonce co-produced all of the songs on the album themselves with further producers including Cool & Dre, Jahaan Sweet, Dl Michels, Fred Ball, Mike Dean and so on. Everything Is Love has 9 songs with less than 40 minutes total length but contains lyrics about the couple's lavish lifestyle, romantic love, wealth, media worship and fame.
Summer: This is the intro song of the album which reintroduces the marriage of Bey and Jay, a stable and real love.
Apeshit: The lead single of the album with all-start cast. It features Offset and Quavo as well as Pharrell.
Boss: One of the most arrogant songs of the album, Beyonce, Hov, Janet Jackson, Dereck Dixie co-produced it.
Nice: Jay, Bey, Pharrell wrote this track together. It raps about not needing Spotify and not showing up to testify before the SEC.
713: Beyonce represents her hometown once again in this song which is named after the Houston area code.
Friends: Jay speaks about all his best friends Tyran Smith, Emory Jones, Lawrence, Jay Brown, Kawanna.
Heard About Us: Another vaunting song where Jay-z concedes his rap throne to Beyonce.
Black Effect: It tells the understanding about love of a women, love is unconditional. This has become a symbol of black wealth.
Lovehappy: The is the final song talking about the infidelity that almost destroyed their marriage.
Part 2. The Beyonce and Jay-Z Latest Album Is Available On All Music Platforms
The latest album of Beyonce and Jay-z is announced at London Stadium on June 16, 2018 when they are still on the run 2 tour. At this beginning, it is only released exclusively via Jay-Z's streaming music service Tidal. It was acquired by Jay-Z in 2012. Musicians like Beyonce, Madonna, Calvin Harries, Alicia Keys and Jason Aldean are all also investors in Tidal. It provides a free six-month trial subscription to users to stream the album. You can either try it out for free or pay the service $9.99/month. Besides, you can watch the music video "Apeshit" and listen to the exclusive song "Salud".
On June 18, the album Everything Is OK was made available across all other platforms including iTunes Store, Deezer, Apple Music, Amazon Music, Napster, Google Play Music and Spotify. Some of them also provide free tier service such as Spotify. This means you can stream all the songs totally free. Following is the album from Spotify billed as The Carters.
Part 3. Download Beyonce and Jay-z Album from Spotify
Though the great album is available on all the streaming media services. One fact you can't ignore is that all of them are designed to mainly designed to stream songs online. Even if you upgrade to the premium subscription to cache the files for offline playback without using Internet connection, you still can't download and transfer them to other third party media players.
Fortunately, many tools appear online to solve this trouble. You can use the DRmare Apple Music MP3 Converter for Windows/Mac or DRmare Spotify MP3 Converter for Windows/Mac to extract music from Jay-Z and Beyonce's full album on iTunes or Spotify.
View also: Top 3 Free DRM Removal Software
Best DRmare Spotify Album Downloader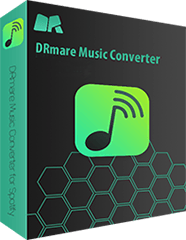 User-friendly interface and high performance, convert everything easily and fast
Download songs, playlists, albums from Jay-Z, Drake, Beyonce or any other artists
Exports songs MP3, AAC, FLAC, WAV, M4B, M4A while keeping original audio quality
Provide one stop solution to record, convert and archive the music by album/artist
Both software work perfectly. But for Apple Music, you are required to have the premium subscription to download Spotify album offline. If you'd like to get the songs from the album Everything Is Love for free, Spotify Music Converter is highly recommended.
Step 1

Add the link of the album

When you run the DRmare tool, it will launch the Spotify app automatically. You can simply search and locate the songs and album you want to convert, then you can either drag and drop directly or copy and paste to import the link to the software.
Step 2

Choose output format as MP3

The output format is set as "MP3" which is one of the most popular formats by default. You can click the top menu and then choose "Preferences" if you want to do some customization to it. For example, you can change the bit rate, channel, sample rate. Also, you can set the output folder to a writable path so that you can locate the files more easily after converting.
Step 3

Export Beyonce and Jay-Z album

After that, you can head to the bottom of the software and click "Convert", it should download the album Everything Is Love quickly for free. With the 5X converting speed, you are supposed to get the entire songs offline within a few minutes only.