With over 40 millions of mainstream songs and 1500 genres, Spotify is undoubtedly the go-to platform for most music aficionados. However, you can't listen to every song yourself to pick up the best playlists meet your taste to play whenever you want. Life is just too short for everyone.
That is why Spotify has spent much effort to acquire the AI technology to help users discover new music and curate/mange the playlist. Now let me show you how you can tidy up Spotify playlist with the Spotify desktop app and third party smart Spotify Playlist Managers.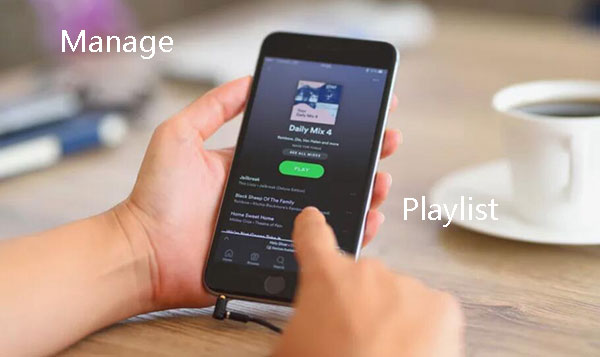 Part 1. Spotify Playlist Managing Features
Playlists are the core component of Spotify. And the desktop app itself is a great playlist organizer. You can not only find different types of curated playlists like Pop, Hip-Hop, Summer, Workout, Running, EDM, R&B, Rock based on your moods and taste but also get access to helpful playlist organizing features.
New Playlist Generation
Spotify offers two new music features "Discover Weekly" and "Release Radar". You can click "Browse" > "DISCOVER" to find the features.
Discover Weekly will recommend you the similar songs that you already more. The more songs you listen to, the more accurate it will be. "Release Radar" will will you all the all the music from the artists you followed. Both update every Friday.
You can add such playlists to your own library by right-click on the left-side bar and choose "Create Playlist" and "Create Folder".
Sort Spotify Songs
Spotify have already sorted your songs based on different genres and moods. You can find the right category of songs by a few clicks. But for the songs in your own Spotify library, you have to sort them manually.
Spotify Duplicate Song Notification
Duplicate songs will occupy much space on your device. Fortunately, Spotify has the useful warming feature. Whenever you try to add a new will, it will check if it is already in your local playlist and warn you by offering the options "ADD ANYWAY" and "SKIP DUPLICATE".
However, if you have already got repeat songs on your library, this feature won't help you get rid of them.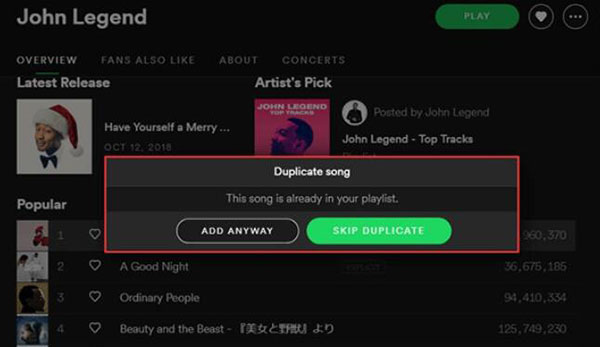 Import iTunes Playlists Into Spotify
If you an a music lover switched from other platform, let's say iTunes, then you may have already got tons of iTunes playlists. You just need to go to the Settings windows > "Local Files" and then click "Add A Source" to add the folder of your iTunes Music Library.
The shortcoming is that you can transfer Spotify to iTunes Music Library directly without converting them to MP3.
From what we have mentioned above, we can find that Spotify desktop app is a good playlist manager, but some of the features not perfect. If you'd like to find more powerful features you can use third-party tools to help you, please read on.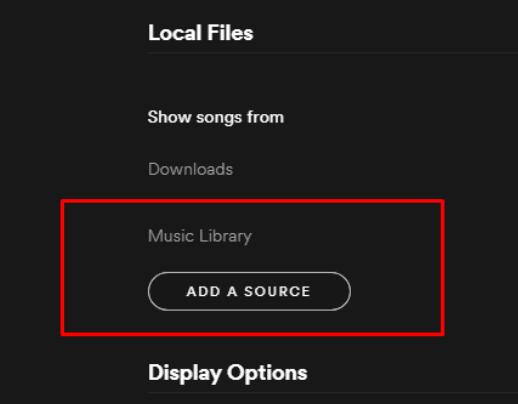 Part 2. How to Sort Spotify Playlist Effectively with Playlist-Manager
playlist-manager.com is one of the best free Spotify playlist organizer. You can use it to preview music, create playlist, create folders, process new songs. It also allows you to tag songs with playlist, use filter options to search songs and order the songs by time added to this playlist.
Go to the playlist manager website.
Sign in with your Spotify account and password. It will prompt you to gain the permission to access your account data, please choose "Agree".
You will see all the Spotify playlists from your account.
From there, you can easily sort the songs. Just click "+" to add each song to different categories easily and effectively.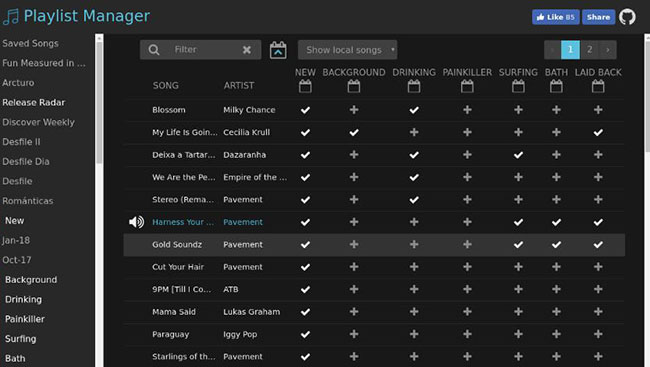 Part 3. How to Delete Spotify Duplicate Songs in Bulk
Spotify Dedup is an exquisite tool to check the playlists and saved songs from your Spotify library. Whenever duplicate songs, you can remove the duplicates and keep the rest of the playlist and songs untouched. It is safe and Source.
Visit the Spotify Dedup website.
Sign in with your Spotify certificate. It will ask you for authorization of your Spotify, please click "Agree".
It will start to check all the playlists and songs from your account.
It will show you the duplicate songs found and you can click "Remove Duplicates from this playlist" to delete unwanted songs in bulk.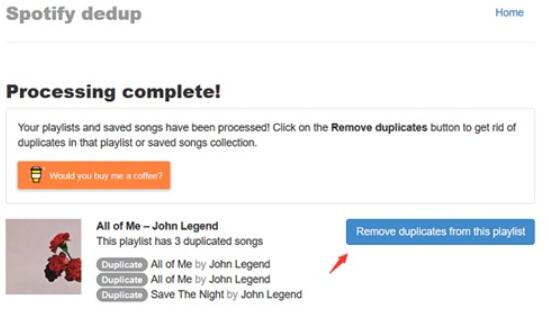 Part 4. Import Spotify Songs to Other Players
Spotify playlists is available from many devices including Android, iOS, Windows, Mac, Linux, game consoles and so on. However, no matter what device you use, you are limited to play the Spotify playlists from the Spotify app. This means you can't manage Spotify player from other players such as Windows Media Player, iTunes, VLC player, portable MP3 players and so on.
Thanks to the third party Spotify Music Converter for Mac/Windows which offers the ultimate way to manage your Spotify playlist freely. It makes it possible to convert Spotify to MP3 in batch for any devices and players. It has a lot of brilliant features that are not available from other tools.
The converting speed is 5X faster which is by far the quickest speed in the world. Yet, the converted songs are lossless, you won't hear any difference between the original songs and the converted songs. Still not convinced? No problem. Just download the software for free trial. You will find out how awesome it is.