It is a scientific fact that listening to uplifting music during your workout keeps you motivated and this helps improve your performance. No wonder many people nowadays love to listen to their favorite playlists while working out. Listening to your favorite music when running not only keeps you focused for longer, but also reduces considerably the risk of experiencing fatigue. Spotify is the world most popular music streaming service and has thousands of music to choose from when working out. If you haven't been using music when running to keep yourself motivated then here are the best Spotify running playlists to help you get started.
View also: Top 8 Spotify Playlists for Work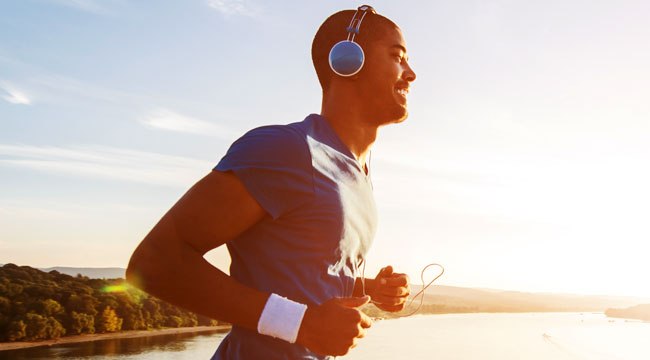 Top 1. Be Well Philly's Workout Playlist
This is one of my favorite Spotify workout playlists. It is updated every Friday meaning that you have new songs to listen to every weekend. If you only run on weekends then you will love this playlist. Each weak has a new theme and a new list of song selection. This means that you have fresh songs to listen to when running every new week. The playlist carries songs from a wide range of selection ranging from smooth RnBs to some high tempo classic rock tunes. This should keep you motivated and running for longer so that you can achieve your running goals.
Top 2. Jogging Playlist by Billboard
As the name suggests this Spotify workout playlist is made up of the perfect selection of songs meant for running and jogging. It has a long list that will take you four hours to listen to all the songs. This means that you can keep going as long as you want without having to restart the playlist or shift to a different one. The songs are great as each song is selected specifically for workout. If you particularly enjoy long runs such as practicing for that charity marathon or just running to release steam then you will love this playlist.
Top 3. Nike Running Tempo Mix
Nike is synonymous with running. They do make some of the best and most durable running shoes in the world. This should give you an idea of what this running playlist on Spotify is all about. This playlist consists of a collection of amazing songs that will last you thirteen hours. This means that you can listen to the playlist over several workout sessions without repeating a single song. If you run frequently, say three or four times a week then this is the perfect running playlist for you. It has many songs that range from mainstream popular tunes to some really beautiful songs that are not very popular. This means that you can listen to the playlist many times without getting bored.
View also: Top 10 Best Audiobooks for Running
Top 4. The Get Happy playlist
Many of us take on running as a form of releasing steam, cooling down from our day to day work and just letting go of the stress that could be holding us down. If you run to release steam then this POPSUGAR Fitness' feel good playlist is perfect for you. It is made up of a large collection of happy songs that will not only keep you motivated to keep running but will also uplift your moods and make you happy.
View also: Top 10 Best Spotify Playlists for Study
Top 5. The Badass Run Playlist
This is another one of my favorite workout playlists on Spotify. It consists of a collection of great songs that will give you a thrill from a hell of a run. If you exercise to lose weight or to be fit this playlist is most probably meant for you. If you want to lose weight and regain your fitness then most likely running is just a small fraction of your workout routine. This means that you are happy with a short playlist with high paced beats that will get you running faster so as to give your muscles the kick they need to respond to your fitness needs. This playlist has all that and will get you motivated like never before.
Top 6. Running Hits
This is another great playlist that will get you panting without feeling the urge to slow down. it has a wide range of music from different artists that will give you four hours of listening. It has high paced beats to get you moving as fast as your legs can carry you and some cool and smooth tunes for jogging. It is thus an all-around playlist for a runner.
Top 7. Throwback Fitness Playlist
This wonderful running playlist was created by the Women's Health Magazine. As the name suggests, it is made up of amazing tunes from yesteryears that will keep you motivated to run. It has some cool Jay Z, Ludacris, and host of other old school songs that will take you back in time and keep you focused on regaining your fitness.
Top 8. Indie Workout Playlist
If you love indie music then this is the best running playlist you can get on Spotify. It pretty exhaustive in its selection of tunes as it gives 17 hours of non-stop listening. This means that you can use the same playlist for several running sessions without repeating even a single track.
Top 9. HIIT-Hop Playlist
This is a faced paced playlist that consists of a number of great hip-hop tunes with fiery verses recited over smooth soothing beats. If you love Kendrick Lamar, Nick Minaj and a host of other fiery hip-hop artists then you will love this playlist. Listing to songs like "make that shit Work" as you run will do things your brain and make you run like your life depends on it. If you run in a faced paced environment or you need to run at a faster pace, then this is the playlist for you. The songs it contains have the right message to work on your brain so that you keep going for longer.
View also: Top 10 Best Hip Hop Playlists on Spotify
Top 10. Running Workout Goals
As the name suggests this is a perfect workout playlist on Spotify that will help you achieve your workout goals. It is made up of a mixture of high temp tunes that will make you move faster and remain motivated for longer when running.
Conclusion & Suggestion
These are all the best running playlists we have picked up from Spotify, you can simply click the play button on each playlist to check which one meets your taste best. When doing exercise outside, you can play these songs on your mobile phones for free if you have a big enough cellular data plan. Else if you'd like to listen to all the Spotify songs offline, you can pay $10 to subscribe to the premium membership.
Due to the DRM protection, nowadays we still didn't see a way to play Spotify Music on MP3 players yet. But don't worry. Thanks to the third party DRmare Spotify to MP3 Converter for Windows/Mac. Now you can extract the songs to your local computers and then move the tracks to your USB drives or MP3 players. The best part of it is that after downloading it allows you to enjoy Spotify songs for free. You can download the trial version to try it out yourself too.