If you like to listen to music while running, then you may know Spotify running mode. With it, you can easily enjoy your favorite Spotify songs when you are running. Yet, it didn't work for a long time. So, many of you may look for alternatives to Spotify for running.
Please check out this post. Here we will introduce what is Spotify's running in brief. Also, we will list the top 6 Spotify running alternative for you. You can choose one from them you want. Besides, we will guide you on how to download Spotify for running tracks for playing offline. Now, let's start.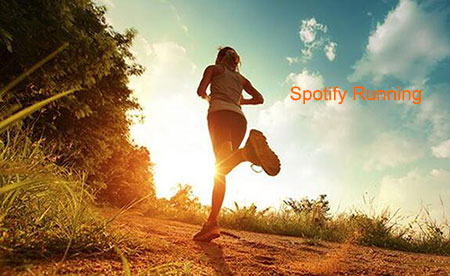 Part 1. Spotify Running: More You Need to Know
In the beginning, let's learn more about Spotify running feature. Please check the detail below.
What Is Spotify Running
Spotify running is a special feature for users to listen to music while jogging. By matching the music tempo to your running cadence, it will let you run harder and further. Also, it uses the phone's internal sensors to track and analyze your steps. Then it will pick out the proper workout music from its large library for you.
How to Use Spotify Running
Step 1. To get started with running, you can pick a playlist. Then the app will detect your running stride in steps per minute via the accelerometer and gyroscope.
Step 2. Spotify will use the data to find tracks with the same tempo based on your listening history and preferences automatically. It supports the tempos between 140 and 190 steps per minute.
Step 3. You can also change the tempo you want manually from the main screen.
Running Originals and Running Playlists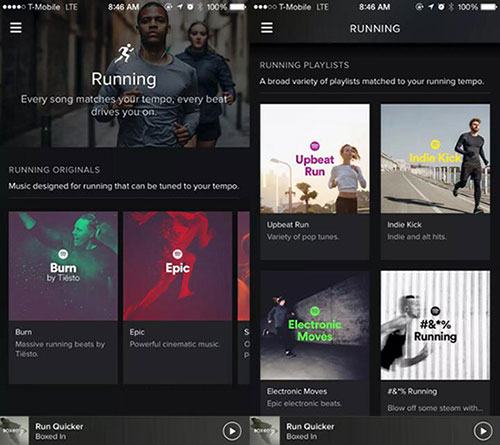 Spotify Running feature was available for both Spotify free and premium users on iOS or Android. Yet, users can't select any music. The music that is available are the running originals and the running playlists.
The former one is written by the world's foremost DJs. They include the playlists Burn, Epic, Blissed Out, Lock the Flow, Seasons, and The Chase.
The latter one is the playlists generated based on your Spotify listening history. Each playlist is focused on a genre pop, rock, country, rap and so on. They change as you run each time.
Why It Is Great
With the advanced algorithm, the playlists are customized for everyone that will meet individual tastes well. There is a playlist for everyone. Also, Spotify tries to only play the high-energy parts of each song. And then fades into another track without an abrupt stop or transition. By the time you were sick of a song, Spotify was already moving to the next.
View also: Top 10 Spotify Playlists for Running
Part 2. Best 6 Alternative to Spotify Running App
Yet, Spotify Running was gone though it is great. But don't worry, to listen to Spotify songs while running, you can still use third-party apps. There are some running apps that work with Spotify like Nike+ or Runkeeper and so on. Following are the top 6 Spotify running alternatives.
No 1. DrawRun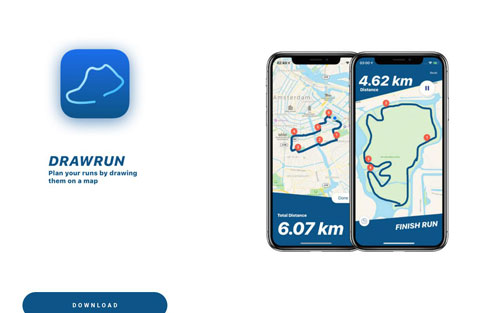 DrawRun is an easy-to-use iOS app that runs on iPhone 4S or later. With it, you can connect to your Spotify Premium account and play all genres of songs when you are running. It has in-depth tracking features and is easy to set up. You can view your runs on a map. Also, you can draw your running route to calculate the distance before or after running. Besides, the music it plays will match your speed and rhythm well.
No 2. Tempo Run
This is another best alternative to Spotify Running. It has the same feature to sync your footfalls to the rhythm of your own music and vice versa. This app can turn your excursion into one that is fluid and improve your performance.
No 3. Nike+ Running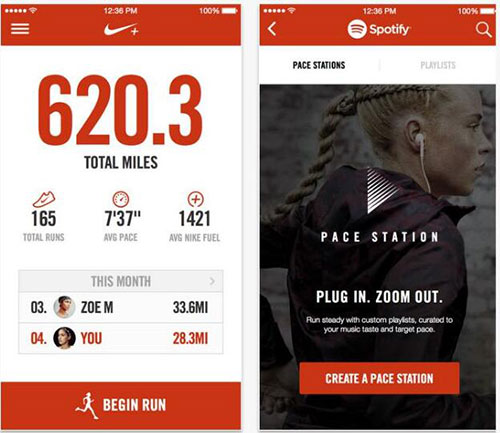 This is a free app that works on both iOS and Android. You can listen to songs through iTunes or Spotify within the app itself. It will power songs according to the change of your tempo by using the phone's accelerometer sensor.
View also: How to Fix Spotify Nike Run Club Not Working
No 4. Runkeeper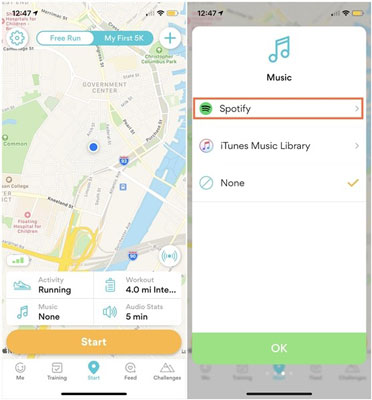 Runkeeper is a well-crafted app to help you set goals, track workouts, and stay motivated. And it enables you to listen to music. You can tap Music menu to connect to your Spotify account. Then you can click "Start Run", the music starts playing when your running tempo is detected.
No 5. Zombies, Run!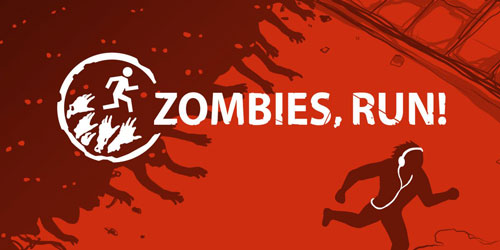 This is another Spotify for running app. It allows to you enjoy your music and thrilling stories. It contains 200 episodes. Of course, if you prefer Spotify, you can go ahead to sync your Spotify playlists.
No 6. RockMyRun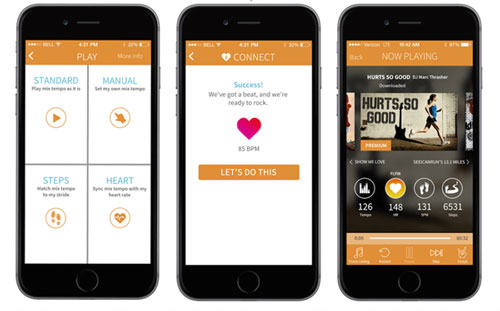 It is an alternative to Spotify BPM running app. And you can get it from the Apple App Store. This app can alter the music so that it is synced with your steps or heart rate. Also, you can customize the beats or minutes you want and it will search for songs that meet your chosen BPM.
Part 3. How to Download Spotify Running Playlists Offline without Premium
Apart from getting a new running app, here is another best alternative solution to enjoy music while jogging. That is to download your Spotify running playlists offline.
DRmare Spotify Music Converter is here for you. It adopts the latest music recording technology with acceleration. During converting, the audio will be kept 100%. Besides, the 5X batch converting speed will help you save time. Also, it can convert music from Spotify to multiple audio formats like MP3, FLAC and so on. And you can change the output bit rate and more you like.
After the conversion, you will get the local audio files of Spotify running playlists. Then you can put them on your portable devices for listening offline.
DRmare Music Downloader for Spotify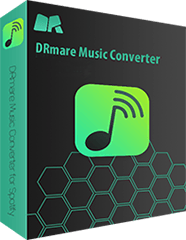 Support to download all Spotify running songs and playlists
Keep the original ID3 tags, artist, album cover and archive songs
Convert Spotify to MP3, AAC, M4A, and FLAC for any portable player
Convert songs at a fast rate without any problems
Now you can follow 3 steps to save Spotify running songs to your local device for offline listening via DRmare Spotify Music Converter. Note that you need to download & install this tool on your computer first.
Step 1. Please prepare the running playlists you want from Spotify. You can click "Genres & Moods" > "Workout" > "Workout". Then you can select the BPM of songs you want.
Step 2. Open the installed DRmare Spotify Music Converter. Then go to import the Spotify songs. You can drag and drop the items to the DRmare main screen. Or you can do that via the shared link to the playlist.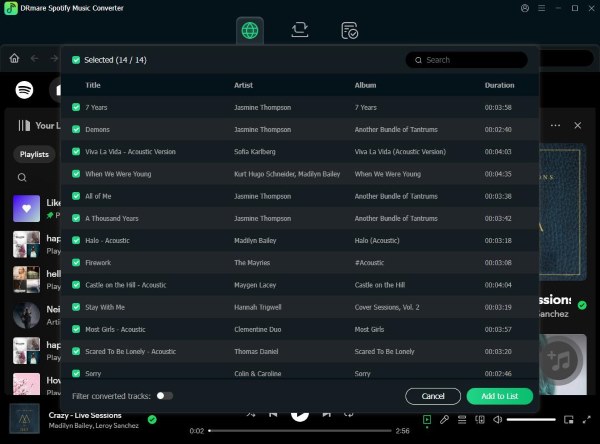 Step 3. Now you can step to customize the output format for your songs. To make sure the songs are compatible with your portable players, make sure you select the right format. Please find the format settings window to start to alter the audio format and other parameters you like.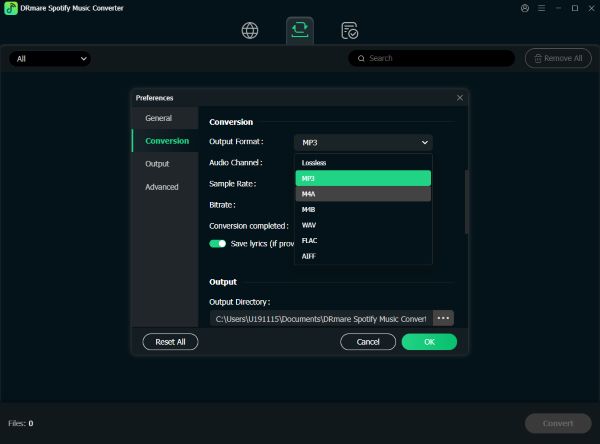 Step 4. Click the "Convert" button from the bottom right. Then all the Spotify for running songs you selected will be saved to your local folder. You can look for them via the 'history' tab on the DRmare program. Then you can move them to your device for enjoying offline when you are running or else.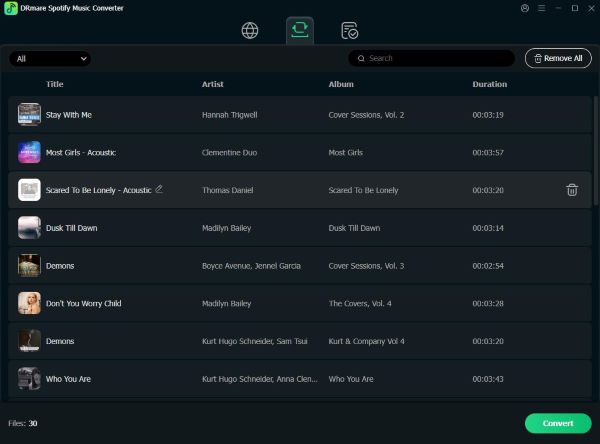 In a word, in this post, you knew what is Spotify running feature. But it is not available now. So, we also list the top 6 Spotify running alternative to you. You can get one of them to listen to Spotify music while jogging. Besides, if you want to enjoy Spotify songs offline anywhere and anytime, you can use the DRmare Spotify Music Converter. With this tool, you can get any content from Spotify with lossless quality. Then you can move and play them on your desired platforms.