Many users have reported that Amazon Music songs are missing from their albums or music libraries. In general, any songs you add or download to your library should be available for the duration of your subscription. It is very annoying for users who are having this issue because they are not being able to listen to their favorite playlists or songs. So, we are here to show you why and how to fix Amazon Music songs missing issue.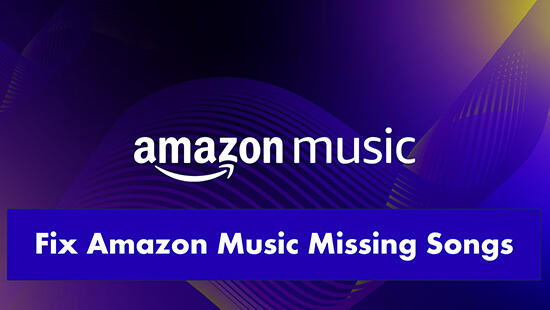 Part 1. Why Do Songs Disappear from Amazon Music
There could be a few reasons why songs may be missing from Amazon Music. These include:
Licensing agreements. Amazon Music must obtain licenses from record labels and artists to make their music available on the platform. If a particular song or album is not licensed for distribution on Amazon Music, it will not be available on the platform.
Regional restrictions. Licensing agreements or other legal restrictions may limit the availability of certain songs or albums to specific countries or regions on Amazon Music.
Artist or label choice: Some artists or record labels may choose not to make their music available on certain streaming platforms, including Amazon Music.
Technical issues. In rare cases, technical issues or errors may cause certain songs or albums to be temporarily unavailable on Amazon Music.
App or device issue. If the Amazon Music app is not compatible or conflicts with the version of your device, there is a good chance that there is an Amazon Music missing songs problem.
Account problems. If your Amazon Music subscription expires, you will experience Amazon Music downloaded songs missing.
Part 2. How to Fix Songs Missing from Amazon Music
You now have a clue why are songs missing from albums Amazon Music. Now let's see how to solve the problem and listen to Amazon Music without issues.
Way 1. Check Your Account
Checking your Amazon Music account can be the first step in troubleshooting missing songs on the platform. There are some exclusive songs with an Amazon Music Prime or Unlimited subscription. So if your subscription expires, you won't be able to listen to them. Also, if you downloaded songs from Amazon Music, they will disappear when your subscription expires. So you can check if it's an issue with your Amazon Music account.
To do that, open a web browser and visit your Amazon Music settings page. Then you will see what version of Amazon Music you are using.
Way 2. Change Your Account Country/Region
As mentioned above, songs you missed may not be available in your current country or region. In this case, changing your account country can help. To do that, simply go to your Amazon Music settings page again and scroll down to the bottom. Then you can change your account country.
Way 3. Log Out and Log into Amazon Music Account
Logging out and logging back into your Amazon Music account can sometimes help resolve Amazon Music missing song issues. It can help refresh the Amazon Music application and resolve some temporary glitches that may be causing the issue.
To do that, open the Amazon Music app and tap on your 'Profile' icon at the top-right corner. Then select 'Log Out' to log out of your account. After that, enter your Amazon account credentials to log back in to your Amazon Music account.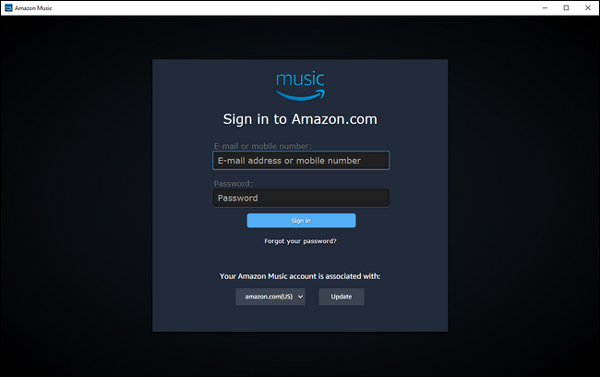 Way 4. Refresh/Reload Your Amazon Music Library
Refreshing your Amazon Music library can help refresh all the songs in your library. Maybe some songs you added or purchased recently don't appear in your library yet. In this case, refreshing your library can help you fix Amazon Music albums missing songs issue. Here are the steps you can follow:
Step 1. Launch the Amazon Music app on your device or go to the Amazon Music website.
Step 2. Navigate to 'My Music' and then click on the 'gear' icon in the top right corner of the page to access settings.
Step 3. Scroll down to the bottom and click on 'Reload Library' to refresh your library.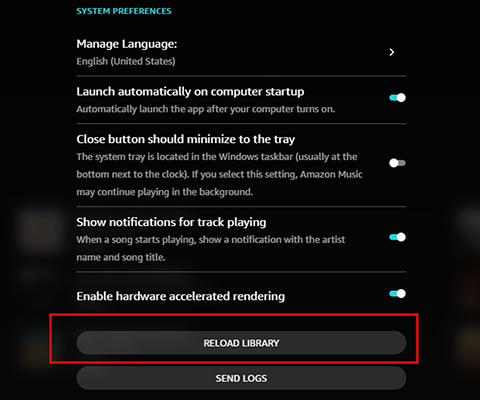 Way 5. Clear Amazon Music App Cache
If there are too many cached files, or if you don't have enough storage space on your device, it's possible that Amazon Music will delete your songs automatically. Therefore, you can clear Amazon Music cache to solve the problem of songs missing from Amazon Music. This actuion can also improve the application performance of Amazon Music.
To do that, open your Amazon Music app and head to the 'Settings' window. Then scroll down to find and tap on 'Clear Cache'.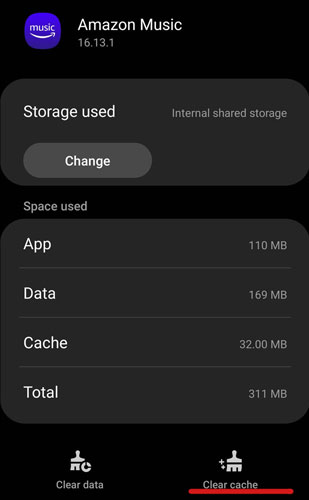 Way 6. Update Amazon Music App/Your Device System
Outdated operating systems and applications can conflict, creating a host of problems. Maybe that's the reason why Amazon Music songs missing. So, make sure your Amazon Music app and device system are both up to date.
Step 1. Go to the app store on your device and search for 'Amazon Music'.
Step 2. If there is a new version, tap on 'Update' to install a new update.
Step 3. Then open the 'Settings' on your device and check if there any updates available for your device system.
Step 4. After installing updates, restart your device to ensure that the changes take effect.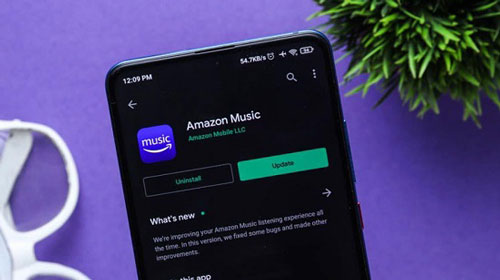 Way 7. Re-add and Download Amazon Music Songs
Don't worry if the solutions above don't fix your missing songs from Amazon Music. You can use DRmare Amazon Music Converter to re-download lost songs and then save them permanently on your device. Then you won't have the same problem again.
It is an all-in-one tool that allows you to easily download and convert Amazon Music songs to MP3 and other common formats. It keeps lossless sound quality and full ID3 tags after downloading, so you can enjoy 100% lossless Amazon Music HD/Ultra HD songs. You can also keep the downloaded songs for as long as you want. You can even transfer them to other devices for playback, such as MP3 players, smart TVs, and more.
DRmare Amazon Music Converter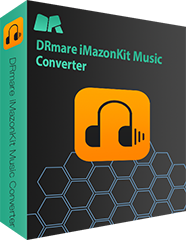 How to Use DRmare Amazon Music Converter to Fix Amazon Music Missing Songs
Step 1

Add missing songs to DRmare iMazonKit Music Converter

Download, install, and open DRmare Amazon Music Converter on your computer. Then you can drag and drop songs from the Amazon Music app to its main interface. Or you can find the missing songs and then copy and paste their links into DRmare's address box and click on "+".
Step 2

Customize output audio parameters

Click on the "Menu" icon at the top right and select "Preferences" from the drop-down list. Then click on the "Convert" tab and you can customize the output parameters including the channel, sample rate, output format, and so on.
Step 3

Download and save Amazon Music songs

Just click on the "Convert" button to start downloading and saving Amazon Music songs on your computer. This software will also convert Amazon Music to the target format you set before. When the conversion is done, click on the "History" icon with a red dot in numbers to view all the downloaded Amazon Music files. You won't need to worry about the issues of Amazon Music songs missing anymore.
Part 3. Final Words
If you have met the problem of Amazon Music albums missing songs, don't worry, follow the above steps to solve your problem. It's well noted that you can use DRmare Amazon Music Converter to download and backup your Amazon Music songs. And you can use any music player to listen to these downloaded songs. So, you don't need to worry about any issues like Amazon Music missing songs.