Around 2009, when YouTube became more mainstream and grew from a site known for amateur videos to a site distributing original content, no one predicted the massive popularity it would gain in the following years. It has now become one of the most popular online video engines. Almost everything these days can be found on YouTube. From music videos to tutorials, you name it and it's there. Everyone from vloggers to avid music listeners uses YouTube to find audio they want to use or store in their devices in MP3 form.
Now, to do that, they come across several free tools to save YouTube to MP3 audio. However, it's easier said than done, as no two converters are alike. Some are more user-friendly than others, and in this article, we're going to look at the top 6 YouTube to MP3 downloaders and learn how to use them. So, without further ado, let's look at the best YouTube to MP3 converter.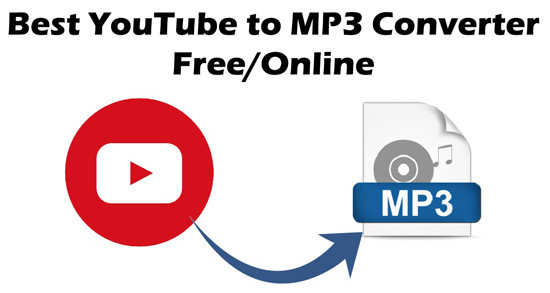 Top 1. Best YouTube to MP3 Converter - DRmare Audio Capture
Compatible with all kinds of media sources, DRmare Audio Capture is one of the best YouTube to MP3 converters. It also offers its users to batch record multiple songs simultaneously and accurately via its audio grabber feature. It not only can record music from YouTube but also extract audio from YouTube videos. So, it is also a YouTube video to MP3 converter.
Users can also edit their songs afterward, enhancing their music experience manifold. Furthermore, it also supports multiple audio formats, including MP3, M4A, M4B, AAC, WAV, and FLAC. After using this tool, you can then listen to YouTube Music songs and other audio tracks offline on any device you want.
Now, we will guide you on how to use the DRmare YouTube to MP3 Converter Mac/Windows to record and convert YouTube to MP3.
Step 1

Install and launch DRmare Audio Capture

Once DRmare Audio Capture has been installed on your computer, double-click its shortcut to launch it. Click the + sign to add the target applications that you want to use to record YouTube audio from.
Step 2

Set output audio format for YouTube audio

Touch the Format icon to open the Format settings window on the DRmare program. Then you can set the audio parameters for YouTube tracks. You can alter the audio format as MP3, and more. And you can change the bit rate, sample rate and so on for YouTube audio files.
Step 3

Start playing and record audio from YouTube

Now, you can click on the web browser on the main screen of DRmare to enter YouTube website or the YouTube app. Then find the song or music video you like to record and save, next, play them and DRmare will detect the sound and start to record.
Step 4

Edit and save the recorded YouTube tracks

After recording the YouTube soundtrack, you can choose to continue trimming, cutting, or doing another edit on your audio file. Just click on the 'edit' icon next to the track to start. Once done, you can click on the history icon on the DRmare program to locate the YouTube audio files on your local computer.
Pros
Outputs a wide range of popular audio formats
Various 14-bit rates are available, ranging from 8 kbps to 320 kbps
Keep high-quality audio and save the full ID3 tags
Batch download and convert audio from YouTube to MP3
Free lifetime updates and round-the-clock support
Cons
Top 2. YTD Video Downloader
YTD Video Downloader is not just limited to being an average YouTube to MP3 converter online. Apart from letting you convert YouTube videos into MP3, it also allows you to download HD and HQ videos from sites online and convert them to other video formats. In addition to converting downloaded videos to different devices and in MP3 formats, the program also allows you to download entire playlists from YouTube Video Player.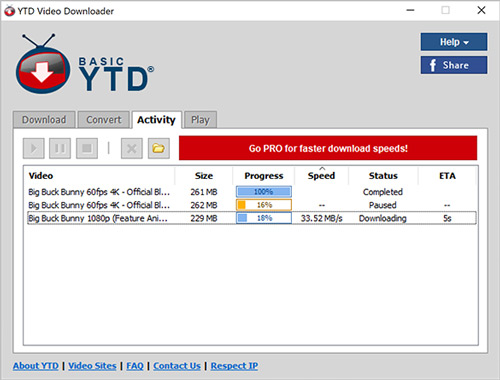 How to Use YTD Video Downloader
Step 1. Download the YTD Video Downloader on your device.
Step 2. Copy and paste the URL of the YouTube video you want to convert into an MP3.
Step 3. Select from various video qualities and choose where you want to save your file.
Step 4. Click on "Download" and Voila! There you have it.
Pros
Includes video converter and player
User-friendly editing tools
Cons
Limited to downloading or converting only one video at a time
Downloads take a lot of time
Top 3. YTMP3
Short for YouTube to MP3 converter - YTMP3 has made life a lot easier for music lovers by being a YouTube to MP3 free converter which is easy to use and provides quality results.

How to Use YTMP3
To convert a YouTube video into an MP3 audio you need to:
Step 1. Open your browser and search YTMP3 and click on the site.
Step 2. Copy and paste the URL of the YouTube video to YTMP3.
Step 3. Click on Start or Convert, and you will be required to choose from various options.
Step 4. Choose MP3 and choose where you want to save it.
Once the downloading is complete, you can see the audio track in your device storage.
Pros
You can extract both audio and videos from YouTube
High-quality sound
Fast downloading
Cons
The maximum number of videos you can download at a time is one
You cannot download videos with copyright issues
Top 4. Y2mate
Y2mate is one of the most popular YouTube to MP3 music converters. You can download thousands of videos from YouTube and other websites using Y2mate, which supports MP4, M4V, 3GP, WMV, FLV, MO, MP3, WEBM, etc. It is easy to use the website on desktop, mobile, and tablet.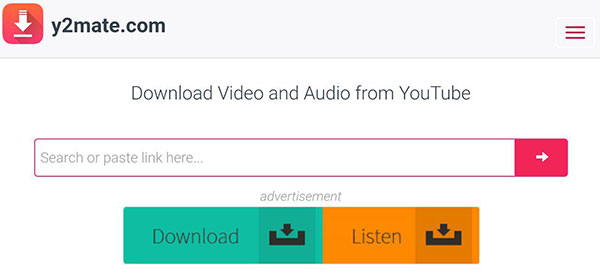 How to Use Y2mate
Step 1. You need to copy the URL link of the video you want to convert from YouTube.
Step 2. Open the Y2mate website online and paste the URL in the specified box.
Step 3. The platform will identify the video and give you multiple options, including MP3 and other formats.
Step 4. Choose the MP3 option and click on Download.
Your audio file will be converted and saved on your device, and you can access it easily.
Pros
Easy-to-use format
High-quality download and fast conversion
Free for everyone
Cons
Top 5. ClipGrab
Another very popular YouTube to MP3 free converter online is ClipGrab. You can download a wide range of multimedia content online with ClipGrab. This video downloader allows you to download videos, audio files, movies, animations, and more from multiple streaming services. It also supports different languages, so you can conveniently use the YouTube music to MP3 converter.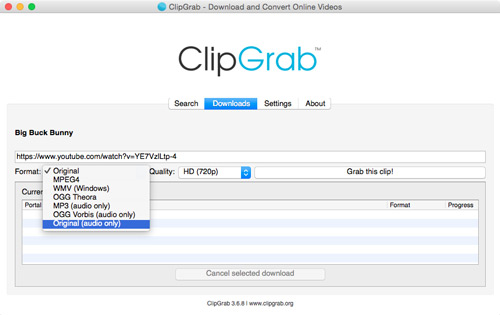 How to Use ClipGrab
Step 1. To download YouTube videos using ClipGrab, you must first install it on your PC or Mac. Click on Free Download button on the ClipGrab website.
Step 2. After downloading ClipGrab, launch the program and copy the YouTube link you want to convert on this YouTube to MP3 online converter.
Step 3. Paste the copied link in the downloads tab, and the program will automatically analyze the link and ask you to choose a specific file format. You have to select MP3.
Step 4. After choosing the file format and desired quality, you must click on Grab this clip! button and the file will be downloaded to your computer.
Pros
Easy to use
It has a built-in search
Supports popular websites
Free to use for everyone
Cons
Bundles of ads and pop-ups
It keeps encouraging you to download unnecessary software, which may also be harmful to your computer or Mac.
Top 6. MyMP3
MyMP3 is a free app that can be used to convert any video on your Apple device to MP3. This YouTube to MP3 converter can also convert videos in your gallery to MP3, making it an all-in-one app. However, this app is only compatible with iOS 12.0 or later. MyMP3 is not only a YouTube to MP3 free converter but can also convert video to many other formats such as .m4a, .wav, .aiff, .caf, etc. It lets you share your MP3 with any social network, instant messaging app, or email. The metadata can also be edited, allowing you to rename your tracks and artists.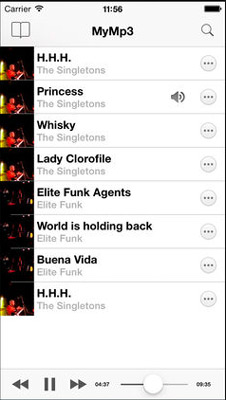 How to Use MyMP3
Step 1. MyMP3 is only available for iOS devices. So, if you have an iPhone or iPad, go to the App Store and install MYMP3 on your Apple device.
Step 2. Upon successful installation, the app will provide you two options - to continue using it free or to upgrade to premium. Depending on your usage, choose whichever option suits the best to you.
Step 3. Now, the app is ready to convert either YouTube links or the videos present in your gallery to MP3. All the converted audio is automatically stored in the app, and you can also make a playlist of the stored audio.
Pros
It is extremely user friendly
Users can import audio files from various sources
It allows users to edit and customize audio
It lets you create and edit playlists inside the app
Cons
Only available to iOS users
A premium subscription needed to access some features
Conclusion
YouTube to MP3 downloader has made it simple and convenient to extract audio from a YouTube video and convert YouTube to MP3. There are plenty of sites online claiming to do the job for you, but some are not easy to navigate, while others do not do the job effectively. That's why we took it upon ourselves to bring you some best YouTube to MP3 converters in this post, along with a guide on how to use them and their detailed pros and cons.
As a rule of thumb, while choosing a suitable YouTube to MP3 converter, look at its security standards and conversion speed to determine if it's the ideal one for you. Also, the online YouTube to MP3 converter should be user-friendly.