Due to its convenience, YouTube is the world's most popular video hosting site and the third most popular site on the planet. However, its functionality is limited when it comes to direct music download.
Inevitably, you'll bump into favorite music while streaming. You'll be pumped to download for offline view on other time.
Sometimes, it is the slow internet connection which delivers a painful streaming experience—stuttering and buffering each minute.
With the correct YouTube music downloader, you can set multiple videos into download mode for you to enjoy stutter-free and buffer-free listening.
Let's look at some best downloader in terms of ease of use, versatility, and efficiency in downloading YouTube content.
1. DRmare Audio Capture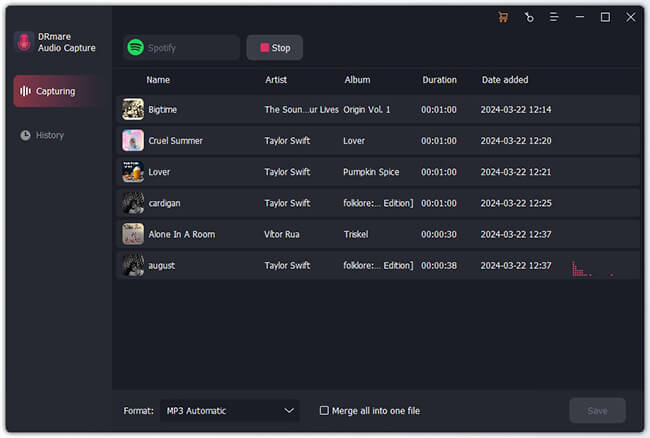 Want to extract music from YouTube website? That is easy. With the DRmare Audio Capture for Windows/Mac, you can simply record YouTube losslessly and easily. Just launch the DRmare Audio Capture and use the Chrome browser to play the music, your YouTube songs will be downloaded automatically.
What is even better is that DRmare software also support other streaming websites such as Spotify, Google Play music, Amazon Unlimited, SoundCloud, Facebook and much more.
2. TubeMate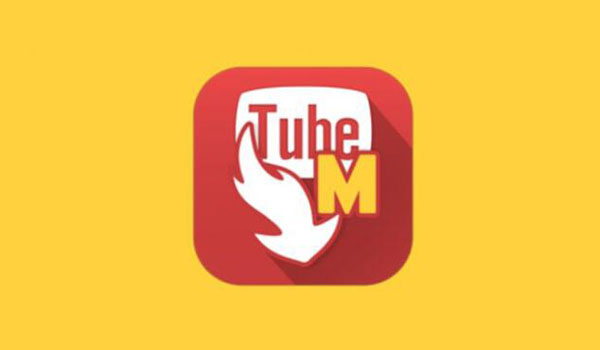 TubeMate is another highly-sought-after YouTube music downloader on Play Store and App Store by Android and iPhone users.
The tool not only solves YouTube music downloading solution, but also allows users to download to Facebook, Vimeo, and plenty of other sites in fast speed and high-quality resolution.
Besides, it readily converts YouTube video to MP3 depending on your preference. The unique thing with this tool is the ability to download up to 10 videos simultaneously. It's a pretty easy way to handle more streams in one go. You don't need to wait for one to finish downloading.
3. Y2Mate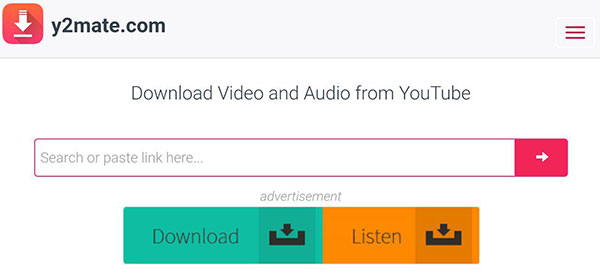 If you're a Windows user, and you want to download YouTube music, you can't do better without Y2Mate. The tool presents the ultimate YouTube to MP3 converter as well as a downloader.
To download YouTube music, copy its link and head over to Y2Mate site. Paste the link on the search bar to open all the downloadable resolutions and sound formats to select your preference of download.
The problem with this tool is that the site display ads, which isn't the case with the other YouTube music downloaders.
4. Videoder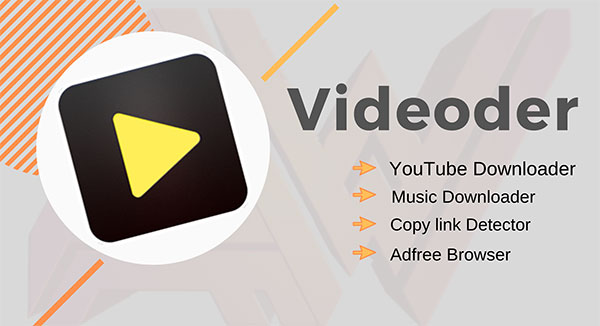 Videoder is another powerful downloader for Android. The tool is pretty useful for bulk music download while simultaneously allowing you to browse. The best part is that this tool never displays annoying ads in your downloading process. It is also lightweight in nature, a feature that makes it easily installable on most devices.
5. Savefrom.net

A free website that presents the simplest downloading solution from YouTube on any system. Here's how you use the site to download any YouTube content:
Head over to YouTube and identify the music you want to download, copy & paste to input the link and then hit the search button.
Here is what's unique with Savefrom.net:
You need no add-ons or application to download videos from YouTube.
6. Airy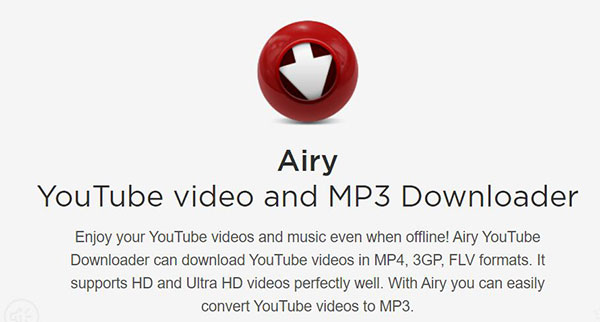 It is hard not to love Airy.
The tool is a powerful alternative YouTube music downloader for Mac as well as Windows system.
If you want to download multiple formats of YouTube audios as well as executing the download of HD and Ultra HD video perfectly well, this is your go-to tool. Besides, it is an ultimate YouTube MP3 converter that converts YouTube videos to MP3. And even more, Airy integrates seamlessly with various browsers like Firefox, Opera, Safari—to catch your YouTube download.
7. 4K Video Downloader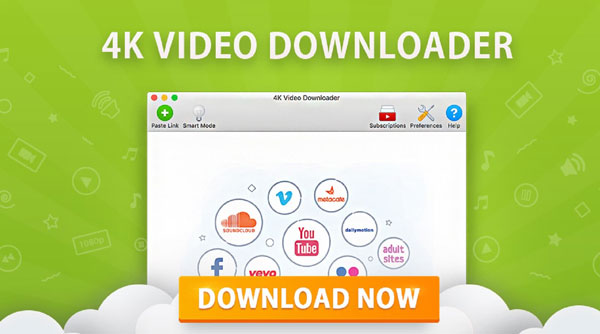 As its name suggests, 4K Video Downloader allows users to download video, music, and YouTube playlists and other sites like Facebook in high quality. It is the degree of quality that scales this app at the top YouTube music downloader online. Its user interface is also easy to navigate through.
Copy the link to the video you want to save and paste it on the application. The videos it downloads are of various formats. The only kicker on this app is that you can download a maximum of 24 tracks from a playlist. Exceeding 24 video download will require a license key you need to buy.

8. iSkysoft Video Downloader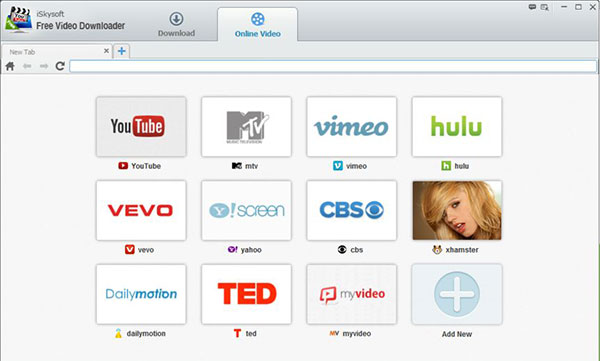 The iSkysoft Video Downloader is free and simple yet effective not only in downloading YouTube music, but also video and audios from hundreds of other sites. It can download the entire YouTube playlist as well as convert over 153 YouTube video formats.
The tool is available for both Windows and Mac. The only problem is that you can't access some feature without paying for the full version.
9. Snaptube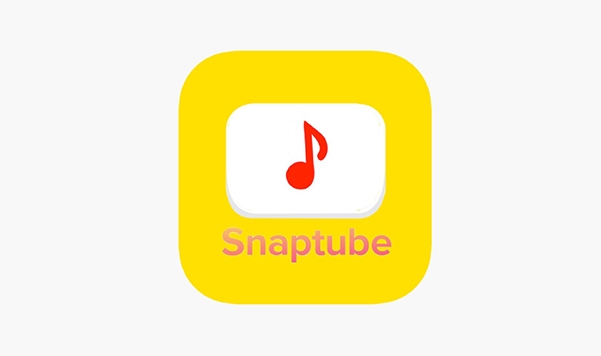 Snaptube is among the most advanced YouTube music downloader. The tool is available for every kind system—Android, iPhone, Mac, and Windows.
The app combines ease of download from a third-party source, easy and fast download, and easy conversion to present an outstanding YouTube download and other social media downloads entirely for free.
10. InsTube YouTube Downloader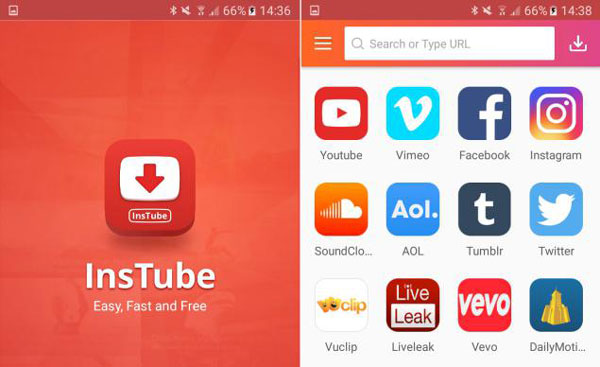 The hardest part of YouTube streaming is finding a tool that supports dozens of video services apart from just downloads.
InsTube YouTube downloader app downloads YouTube music and offers even more. In particular, it supports download from other social portals too.
11. Vidmate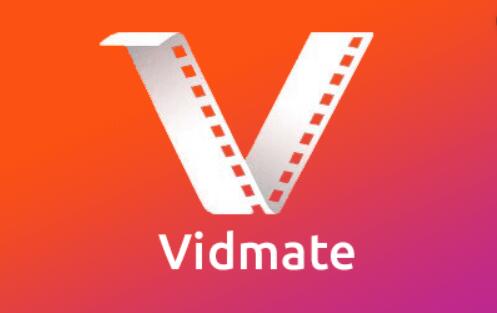 Aside from being among the best YouTube music downloaders for android and iPhone, Vidmate extends its usefulness beyond music. It is also well known for downloading to present file based on different categories such as music, movie, TV shows, or direct search for any file on the Search-bar.
Here is what keeps Vidmate on the top position:

1. It presents all video and sound resolutions available
2. It converts video audio to mp3 audio
3. It never displays any ads even when the YouTube video itself has ads
4. Available for both android and iPhone users
5. It has multiple utilities that exceed YouTube downloading.
By default, the search bar directs you to YouTube results.
To download any video on YouTube, key in the title or the URL in the search button to directly access the music on YouTube. When the music starts streaming, a red pop up button will appear on the right side of the streaming video asking you to download.
Conclusion
Whether you're looking for YouTube to MP3 converter or just an app to download videos from YouTube, any tool from the above list will prove reliable. And while these are best 11 music downloaders, it by no means a complete list.